Mark Milsome Foundation Newsletter - November 2022
17 November 2022
Mark Milsome Foundation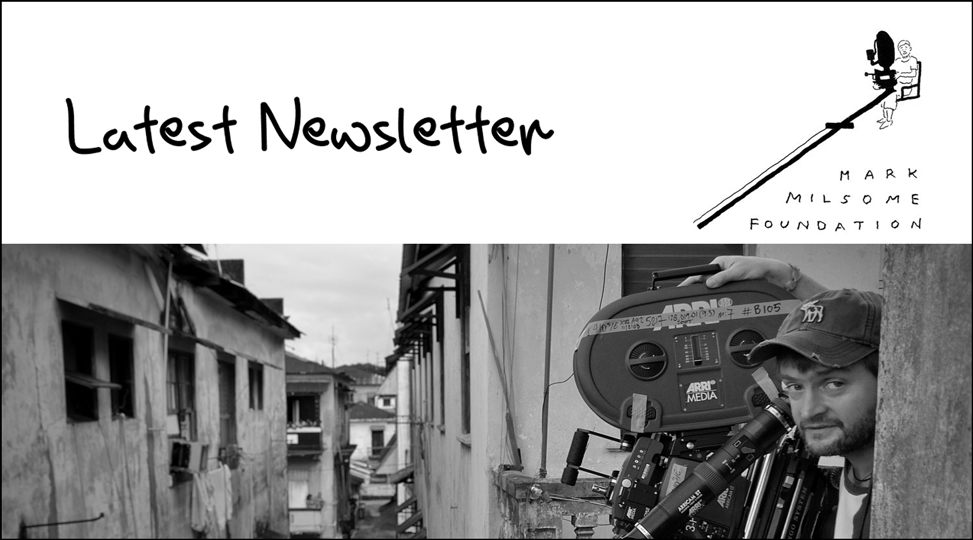 Latest news from The Mark Milsome Foundation
This week will see the 5th anniversary of Mark's death. We have been overwhelmed by the support received from the industry to our call to 'make sets safe'. We will continue with our efforts to protect and empower all those working in the film and tv industry.
This week sees a number of events taking place – we hope to see you at some of them.
CAMERIMAGE
The Foundation will be at CamerImage this year attending with Mission Digital, who are hosting an MMF Event on November 17th, if you are attending please come along and introduce yourself - invitation HERE. The event will see the launch of the Prints for Mark 2023 Calendar titled 'A Female Perspective', created in association with the UK female cinematographers' collective illuminatrix, and featuring a collection of some of their members' photographs. Calendars are available to purchase online at Prints for Mark 2023.
---
BLACK T - 2 Begins
To remember Mark, from Friday 18th of November crews across the UK will be seen wearing 'Because Mark – Inspire Change' T-shirts.
These have been designed by celebrated cinematographer Benoit Delhomme, who for the first time, has made his 'imaginary' T-shirts available. The initiative will be running for the next few months. Orders for the T's are available HERE. Or if you wish to take a box to sell on set, please email us at contact@markmilsomefoundation.com. Please don't forget to tag as on socials @markmilsomefoundation in any pictures of you and others wearing the T's, and feel free to use #markmilsomefoundation, #BlackT2, #bemoremark and #inspirechange. Alternatively, you can send your pictures to social@markmilsomefoundation.com. Thank you for taking part!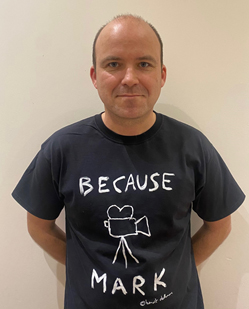 MMF Patron Rory Kinnear in his Black T!
---
Upcoming Events
Here are some of the events that MMF will be attending or participating in over the next week.
November 17th: JACE meeting, CamerImage
November 18th: Black T - 2 Begins
November 18th & 19th: Pinewood Futures Festival
November 24th: Production Guild Masterclass
November 24th: Film London Equal Access Network Workshop

Visit The Mark Milsom Foundation Website: www.markmilsomefoundation.com