Mark Milsome Foundation Newsletter - October 2023
31 October 2023
Mark Milsome Foundation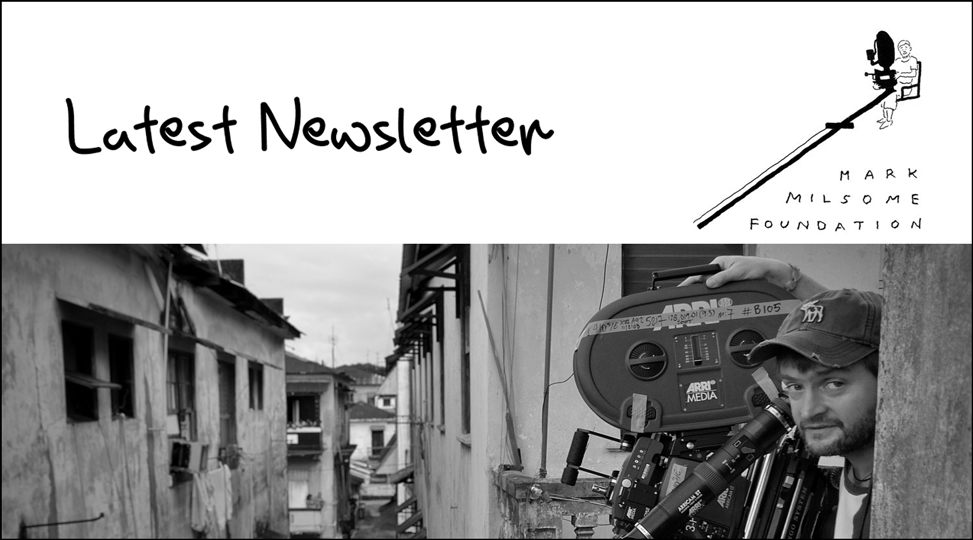 Latest news from The Mark Milsome Foundation
A few minutes for Mark Survey
As the 6th anniversary of Mark's death approaches and whilst the industry is waiting to get back to work post strikes, we have launched a survey in partnership with BECTU to assess and improve the on-set safety of UK film and TV crews. Please help us gather important information by taking the survey, AND please forward it to all your colleagues in the industry. The survey closes at 9am on Monday, 13 November.
---
6th Anniversary Merchandise Bundle
The Foundation has launched a special merchandise offer to commemorate the approaching 6th anniversary of Mark's death on 18 November. It features the bottle-green T-shirt and sweatshirt, launched earlier this year to remember Mark's 60th birthday. It can now be purchased for just £40, a reduction from their individual prices of £20 for the T-shirt and £30 for the sweatshirt.
---
October News
This World Mental Health Day, we partnered with the Health and Safety Executive's (HSE) Working Minds Campaign highlighting the importance of mental health in the workplace, and raising awareness of the support available. We have also joined the DCMS Good Works Review consulting group to provide input on how to improve work in the creative industries.
Zara Trott was selected as the worthy recipient of Mark's Gift - a grant made each year to someone starting out in their career in film, that we believe Mark would have wanted to support. Zara is currently in the process of producing her first film, 'Salt Line.'
---
Coming up
Looking ahead, Andra Milsome & Sarah Prince will be attending the CameraImage Festival (11-18 November) to explore how other countries are tackling Health & Safety. On 17 November they will unveil the 2024 Prints for Marks calendar entitled, "Our Planet's Perspective" in collaboration with Mission Digital. If you're attending the Festival, please do come join us!
We will be commemorating Mark on 18 November and releasing the results of our survey, with the hope that this will inform the industry of the necessary next steps to make our sets safer.
Mad Dog will be holding their exciting fundraiser on 18 November on behalf of the Foundation in the Forest of Dean. To find out more or register your interest email racha@maddogcasting2020.com.
---
Thank you for your support.
With warmest regards from all of us at the Foundation

Visit The Mark Milsom Foundation Website: www.markmilsomefoundation.com