Mark Milsome Foundation Newsletter
6 September 2022
Mark Milsome Foundation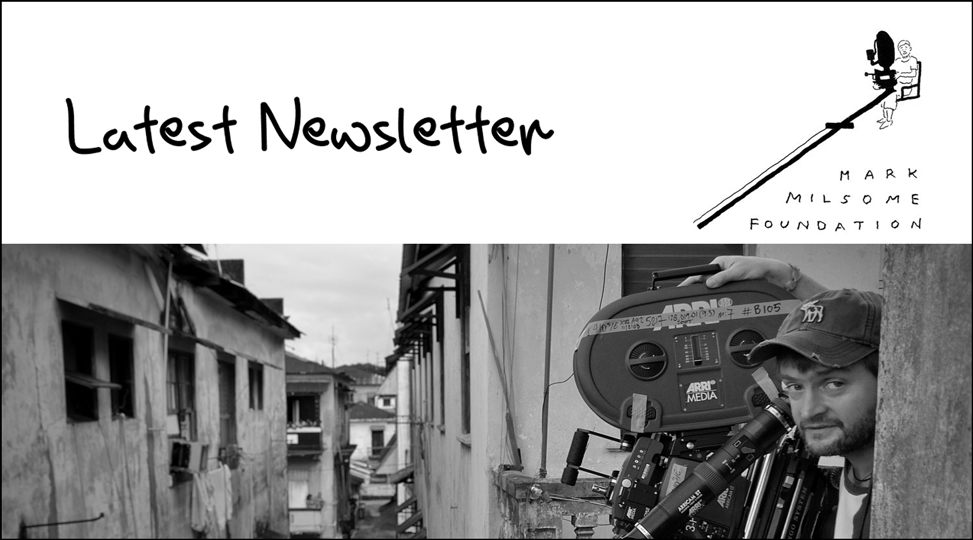 Latest news from The Mark Milsome Foundation
The Winter King
We believe that if everyone on set and involved in a production takes our course, there will be a shared understanding of issues that arise. In demonstration of the effectiveness of this, so far 117 crew from Bad Wolf's The Winter King which is currently filming in Bristol, completed The Mark Milsome Foundation Film and TV Online Safety Passport Course, each receiving a 5 Year Production Safety Passport. The feedback has been very positive.
Catrin Lewis Defis, Producer, says:
As Producers it is a calming thought to know that everyone is coming from the same initial starting point and has a basic knowledge of Health and Safety.
ScreenSkills
Our Film and TV Online Safety Passport Course has recently been offered to the 30 attendees of ScreenSkills First Break Bootcamp in Cornwall.
First Break is ScreenSkills' high-end TV's pre-new entrant inclusivity programme which aims to demystify entry into the TV industry for individuals from socially excluded and diverse groups, who otherwise would most likely never consider the industry is open as a career path to them.
EON Productions
We would like to thank Barbara Broccoli and EON Productions for their generous donation from the Broccoli Foundation towards the cost of our Film and TV Online Safety Passport Course.
Partnership with Falmouth University School of Film and TV
Falmouth University School of Film & TV, will this academic year, offer every one of their film and tv students The Mark Milsome Foundation Film and TV Online Safety Passport Course. Approximately 600 students will take the course, and upon successful completion, each will receive a 5 Year Production Safety Passport.
BCO Expo Panel - Protect and Empower
It was fantastic to join the BSC panel at this year's Expo discussing the issues of physical and mental health that affect the industry. We were alongside wonderful partners all doing important work in this area; 6ft from the Spotlight, Film & TV Charity, and Call It. See the discussion here.
---
Foot in the Door
2022 Trainees
We are very excited to announce MMF's three new Foot in The Door trainees; Alfie Thompson (University of Westminster), Angie Ymeraj (Edinburgh Napier) and Robert Oliver (University of Falmouth). Alfie has worked on a range of productions including The Crown, Angie worked on The Winter King and Rob has previously worked on House of the Dragon. Our trainees are available to work and their details are available here: www.markmilsomefoundation.com/trainees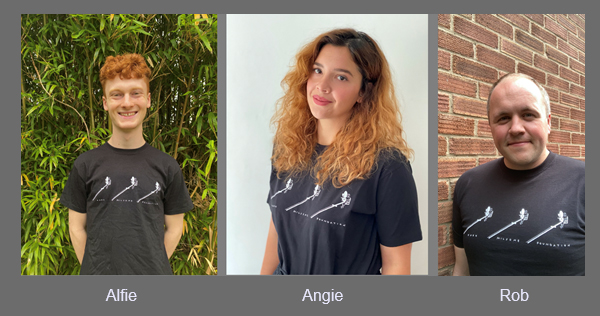 2022 Mentors and Partners
We are delighted that Operators Peter Robertson, ACO and James Layton, ACO and 2nd AC Jack Plumridge have agreed to act as mentors to our trainees this year. If you are interested in becoming a mentor yourself, please get in touch!
Mark's Gift
Every year on Mark's birthday, the Foundation gives a gift of £2,000 to an individual that we believe Mark would have wanted to support. This year's gift went to Armand Daniaud, a recent graduate from Glasgow University for his film project, November. Mark was an inspiration to Armand, and the reason that he went to film school.
Community Programme
Funds from sales and donations to the Prints for Mark campaigns, developed by Andra Milsome with the support of Mark Purvis and Mission Digital, will be used by the Mark Milsome Foundation, to create a project introducing young people to the industry. The project is in development stage, stay tuned for more details.

Visit The Mark Milsom Foundation Website: www.markmilsomefoundation.com