Performance Short Film Competition 2020 - now with a drama category
7 May 2020
Performance Film and Media Insurance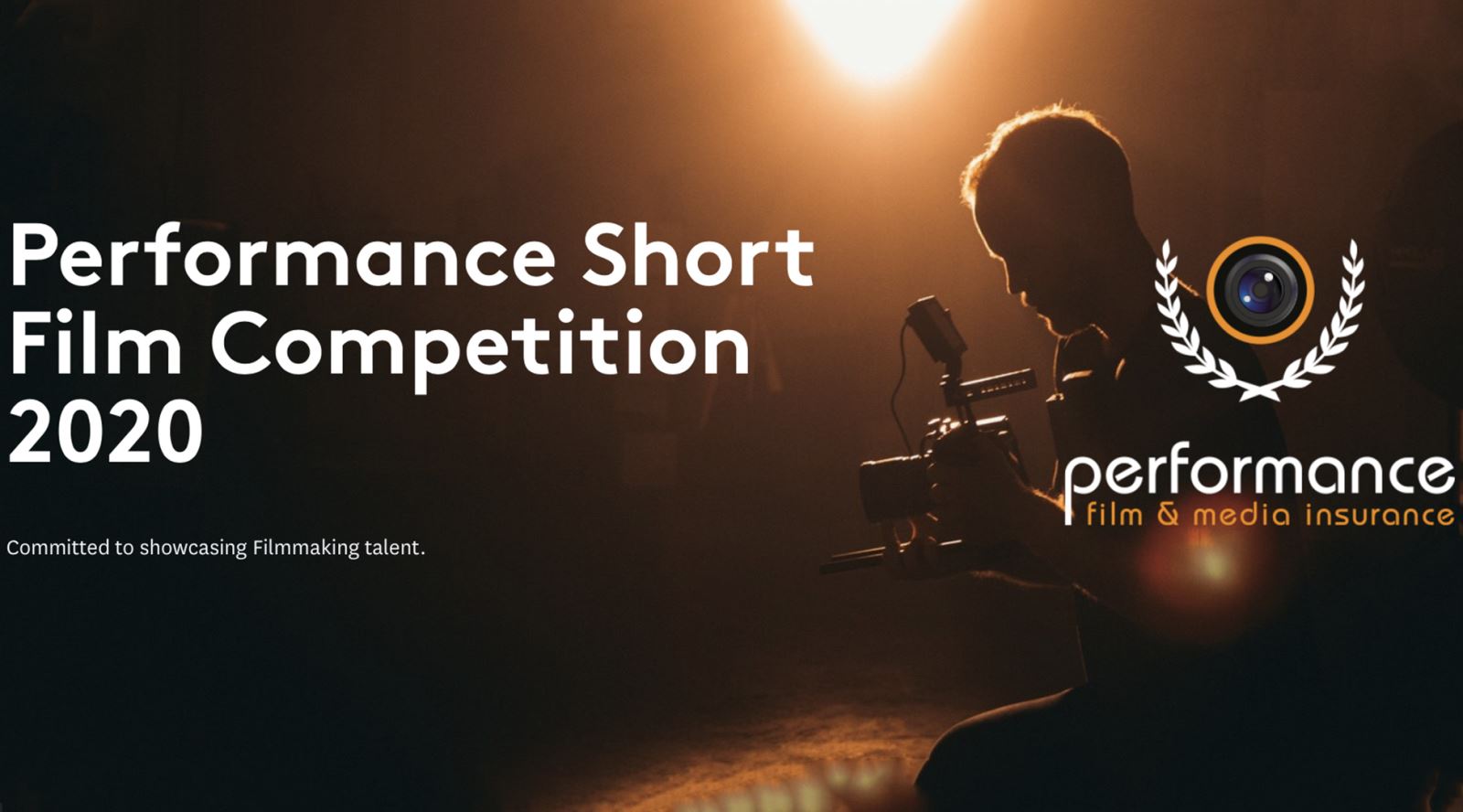 Since first announcing this year's Performance Short Film Competition another category has been added – your Short Drama entries are now welcomed too.
Performance launched its Short Film Competition back in 2018, hosting the event in Autumn each year from Shoreditch. Since then, more than £36,000 worth of prizes have been given out to winners, including cash towards future productions, kit hire, script clearance and post-production packages.
Due to the uncertainty around holding the event later in the year, it has been decided to bring the competition forward, as well as doing a few other things a little differently this time.
Everything you need to know!
Those who took part in the previous years' competition will already know the set-up but for those who don't, here's what you need to know:
Your film must have been completed after January 2018
Have a maximum running time of 30 minutes
Entries are open from Monday 27 April 2020
The closing submission date is Friday 15 May 2020
You can submit your film

here

That's it!
Categories
This year Performance are accepting submissions across five different categories and there will be a cash prize of £750 for each:
Best Animated Short
Best Comedy Short
Best 'Short' Short (less than five minutes in length)
Best Documentary Short
Best Horror Short
Best Drama Short
For full Terms and Conditions of the Performance Film & Media Short Film Competition 2020, please click here.
The Performance Short Film Competition is great way to get your short films seen and exposed to wider audiences. The 2019 award ceremony was really well organised, focused and intimate. It was fun having an opportunity to watch the winning short films and to meet fellow filmmakers. Performance Film and Media Insurance gives aspiring filmmakers support and the chance to showcase their talent.
Tatjana Rhodes, Editor, Queen of Diamonds