Remembering Ronald E Collins - OpTex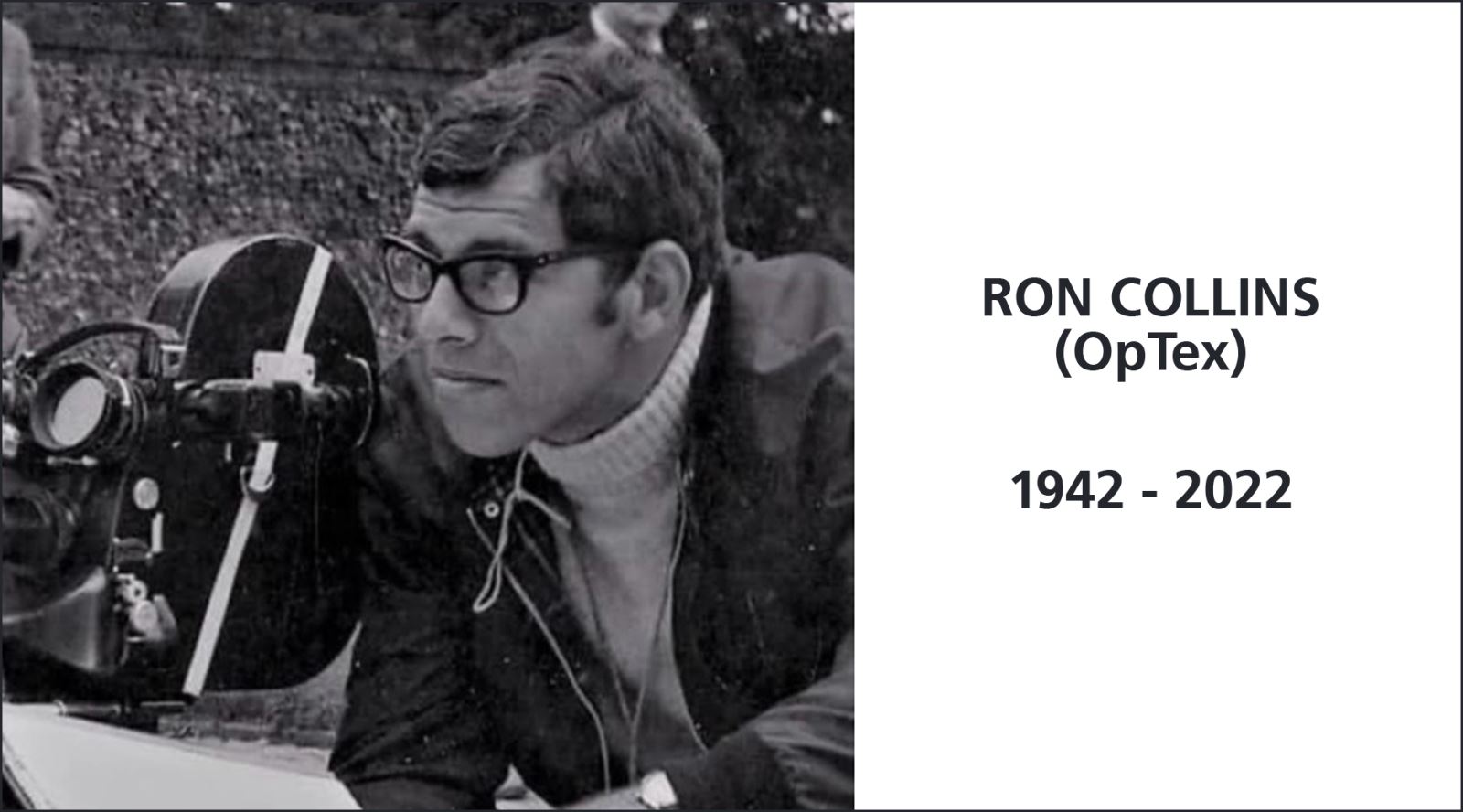 Remembering Ronald E Collins (1942-2022)
Anyone who met or worked with Ron Collins, could not have avoided his enthusiasm, whether it was as a cameraman, running a sales and rental company or as a bon vivant, he was always there, well over 100%.
Educated at Solomon Wolfson school, Clerks College and Haverstock Hill Comprehensive, his career really kicked off when he worked for British Movietone News in 1961. His talents were soon recognised and he rapidly rose through the ranks, specialising in long-lens coverage of sports and major events.
When he eventually left to become freelance, he decided to subsidise his income, joining with ace camera engineer George Hill, manufacturing and selling lens conversions and accessories. Meanwhile, his mother, Hettie, a talented seamstress, made changing bags and camera covers. Reflecting on what they did, he called the company Optical and Textiles Ltd.
Finding this a bit of a mouthful, clients soon started to call them 'OpTex' and a legend was born. Ron soon found that he was making more money from this than the camera work, so together with George started to expand the company.
Eventually, employing over 70 people, OpTex became a major reseller of leading brands such as Tiffen, Steadicam, Chrosiel, Canon and many others, including camera manufacturers. Long before it actually happened, Ron saw the importance of the accessories that would expand the flexibility of cameras, not only supplying established equipment but where required actually manufacturing new items. They also expanded into Rentals, supplying major documentaries, television drama and feature films.
This led to major awards in areas such as lenses and lighting. It was that enthusiasm that drove the company forward. He always encouraged his staff to take the initiative; he was thus not only a Boss, but also a good friend.
Unfortunately, in the early 2000's, OpTex suffered the fate of many similar companies and was taken into receivership. Ron took early retirement, moving to Sri Lanka with his wife Ashoka. There, his enthusiasm as a movie maker didn't wane and to the end, he was making films of the island.
He leaves behind his wife Ashoka and daughters Nicole and Danielle and many others who loved him dearly.