Sir Sydney Samuelson
16 December 2022
Brian Rose, GTC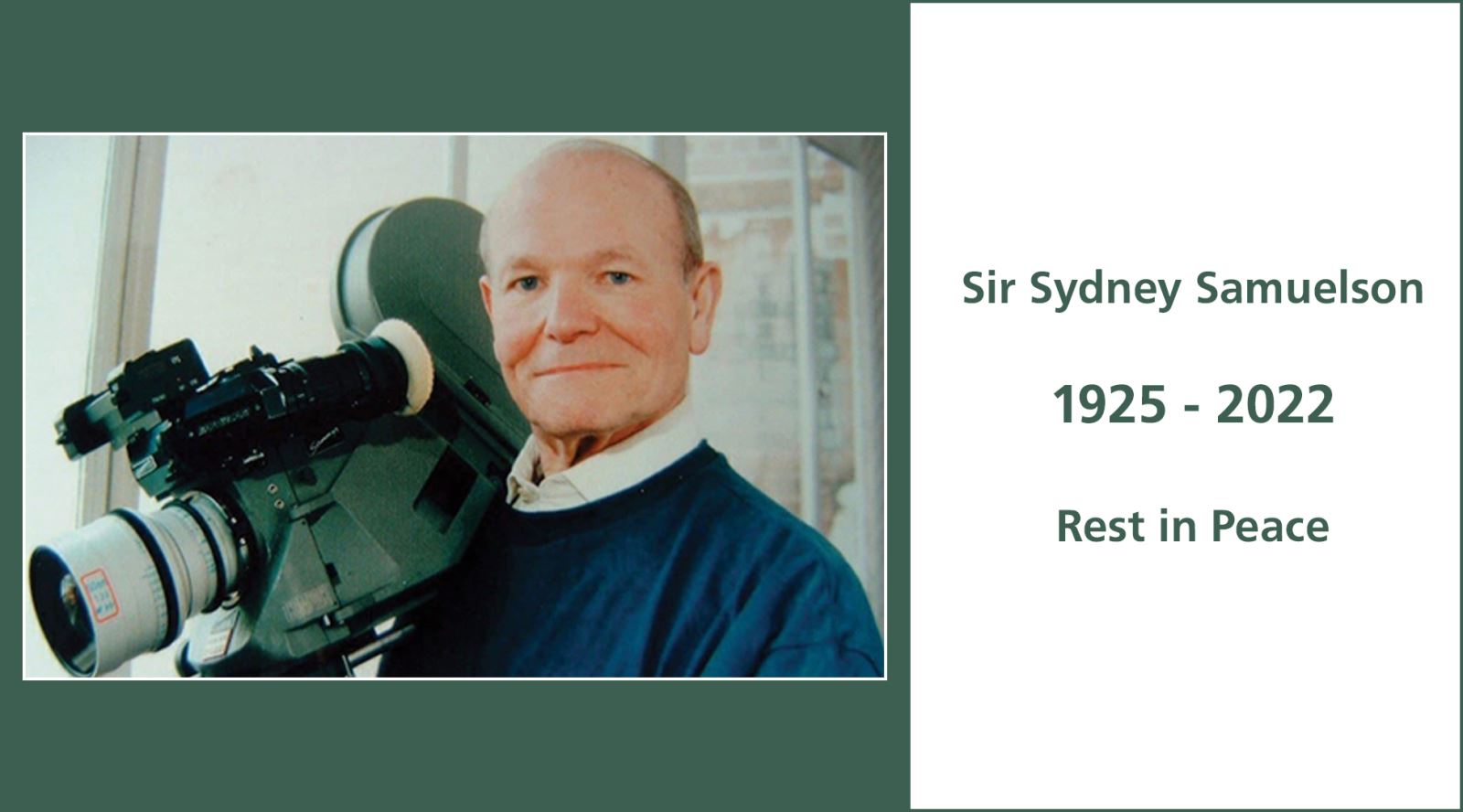 Say the words British Film Industry, the name Sydney Samuelson inevitably follows.
It can be no coincidence that when the powers that be decided to appoint a British Film Commissioner, they chose, not a famous actor, director or producer, but a cameraman and former boss of a rental company. They needed not a mere figurehead, but someone with the experience to actually bring in productions. Such a person was Sydney.
The story of Samuelson Film Service is too well known to go into here. The largest film equipment rental company in the UK and Europe, 'Sammies' set the standards which all were to follow. Not only rental companies but film crews as well.
If David Attenborough created the BBC as a Centre of Excellence, Sammies had already done the same for the Film Industry. Countless camera crews owe their expertise and reputation to the Brothers Samuelson; David, Michael, Tony and above all Sydney. Whether you were DoP, Operator, Focus Puller, Clapper Loader or Grip, you were very fortunate to be one of Sydney's many 'Pals.'
For Pals we all were. Sir Sydney had that special skill of making you feel at ease whether you were Royalty, a Producer, or the most junior member of the camera crew. Modest, generous, friendly, knowledgeable, skilled; the list goes on.
He was also heavily involved in numerous Charities, a permanent Trustee of BAFA, advisor to the Prince's Youth Trust; the list goes on.
Some people have described Sydney's passing as the 'end of an era.' Well, not really. A few people, a very few, leave their influence behind; forever. Such a person was Sir Sydney.
Sir Sydney Samuelson: 7 December 1925 to 14 December 2022