Sony Burano Cine Alta camera at Sony Pinewood
5 October 2023
Simon Edwards, GTC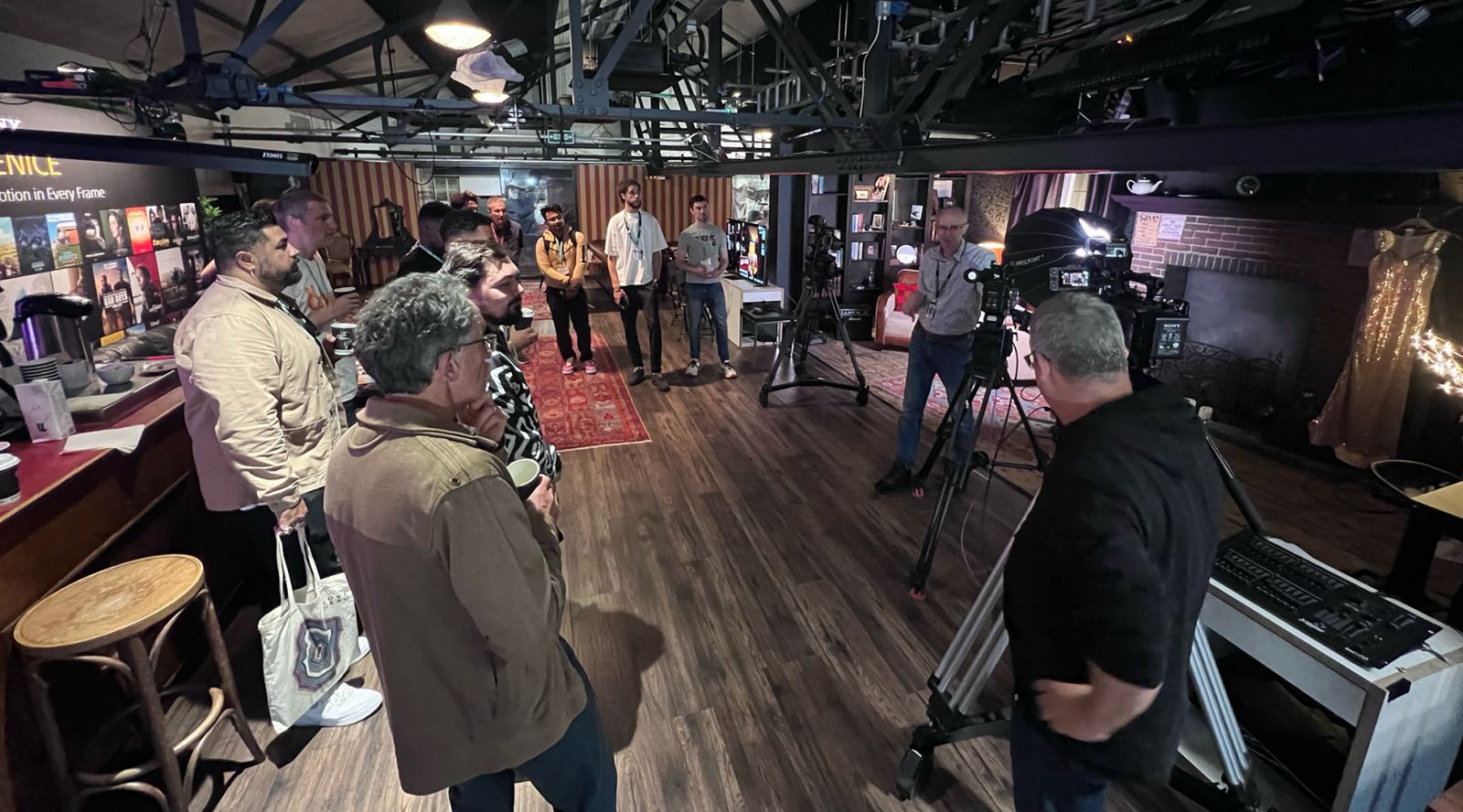 Over the course of 25 and 26 September, GTC members were invited to the Sony Digital Motion Picture Centre Europe (DMPCE) to get an early look at the new Sony Burano Cine Alta camera.
Present were Sony experts Alistair Chapman and Neil Thompson as well as members of Sony team including David Stannard, Will Newman and Dan Culea.
The event started with Alistair running through the specs and where the Burano sits in the Sony eco-system. Everyone reading this can't have helped but see the announcements so will probably be aware that it sits below Venice 2 but about FX9/6, and as such seems to be the perfect replacement for the F5/55 range which did (and continues to do) sterling work for so many years for many GTC members around the world.
Alistair went on to discuss the benefits of working in XOCN and showed demonstration footage that he had shot and dealt with in Davinci Resolve, and even to my uneducated eye and despite the use of a projector to show it, the images seemed to be very good with colour still evident in the very darkest of shadow areas. I am sure there will be people who can "see" much more than I can in those clips but as a cameraman I was impressed.
After an hour looking at workflow, we moved through to the demo area, a space familiar to a lot of us with the bar and "drawing room" set, where we were shown how good the IBIS (in-body image stabilization) is on the Burano. With a 40mm prime lens fitted, Alistair turned the IBIS on to its low setting and went handheld with the camera, which is reasonably compact by the way. The results of that were rather impressive and I would recommend anyone pop along to a dealer and try it out for themselves.
Of course, there is no such thing as the "perfect camera" (apart from the ARRI SR3 of course!) and as a result, there are always aspects of the design that don't work for everyone but with the after-market accessory manufacturers such as GTC sponsor's Bright Tangerine and CVP working already to try and give us the accessories that we need, by the time the camera ships there will be a whole world of adaptations from your chosen manufacturers and dealers.

Shipping starts in Spring 2024 and we hope to have a review in forthcoming issue of GTC In Focus.