ACS specialist cameras cover the Grand National
14 April 2018
Aerial Camera Systems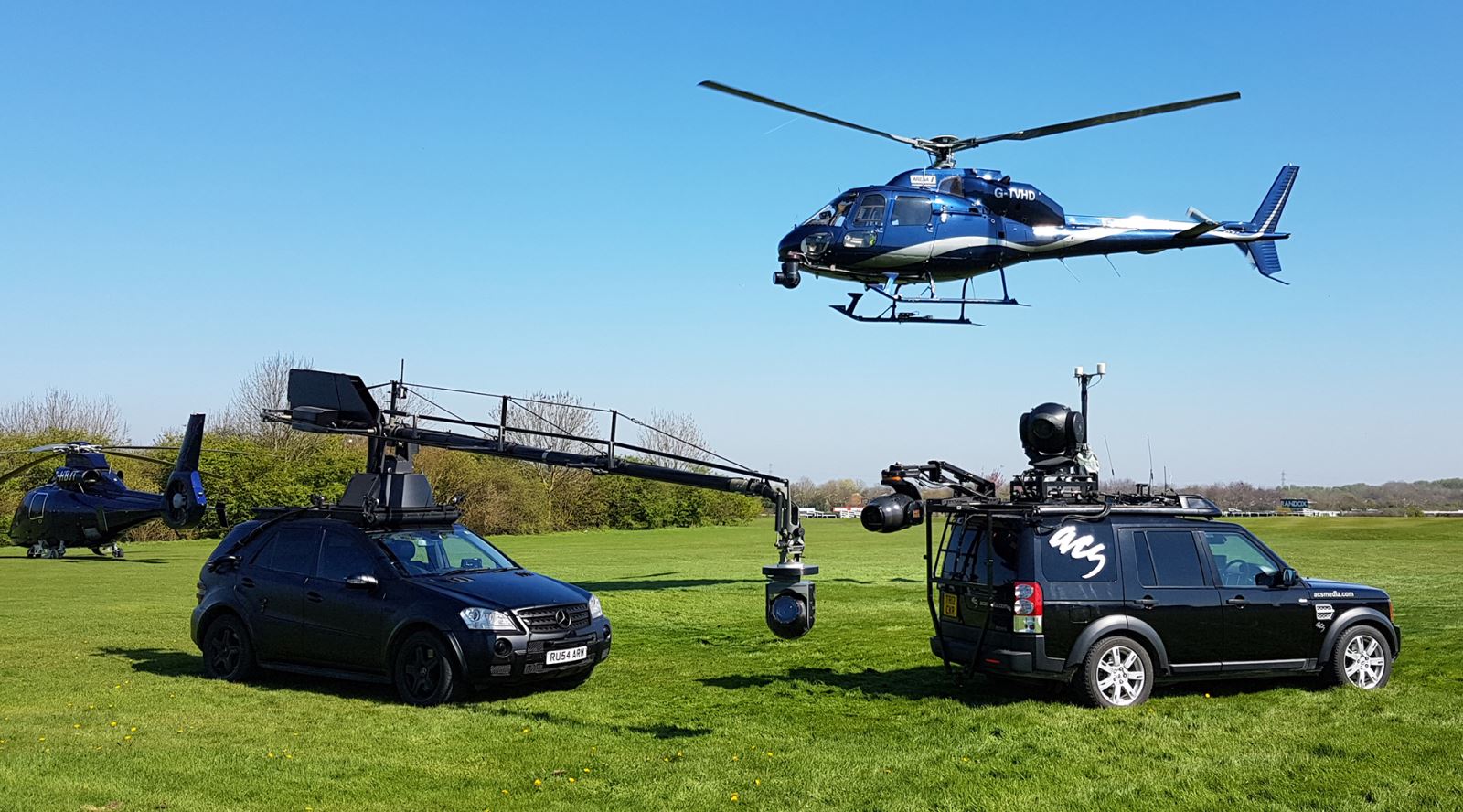 This weekend saw the biggest annual event in the British horse racing calendar – the Grand National at Aintree. GTC sponsor Aerial Camera Systems (ACS) was there to film the live racing action with a range of specialist cameras.
The Randox Health Grand National Festival begins on Thursday and lasts three days, comprising 21 races in total. Aerial Camera Systems was excited to be there to capture action from the whole Festival, but especially the Grand National, for ITV Sport.
The Aintree Grand National 2018
The Grand National is the most popular jump race in the UK calendar. Some forty runners and riders take on the daunting obstacles of Aintree's 30 Grand National fences over the course of four and a half miles. The event is an amazing horse racing spectacle, with Aintree Racecourse hosting more than 150,000 racegoers over the three days of racing and UK TV viewing figures of around 8 million for the Grand National.
The drama started on Grand National Thursday (12 April), a very high quality racing day with four Grade 1 races; Ladies Day (13 April) was full of fashion, colour and fabulous fun; while Saturday 14 April was the legendary Grand National Day.
Aerial Camera Systems (ACS) filming horse racing
ACS's experienced camera crew has been filming the event for more than 10 years and this year included 18 specialist operators and technicians, who provided a range of specialist camera, including:
Live aerials from an AS355 helicopter fitted with a HD Cineflex V14 – with multiple EMMY award winner Dave Manton on board to capture all the horseracing action from this iconic racecourse.
CAMCAT wirecam fitted with an HD Cineflex V14 running 780m across the course and finish line.
30m Railcam with HD Cineflex V14 rigged on the weighing room roof and delivering shots of the parade ring.
7m Vertical Track with ACS SMARThead™ and Sony P1 positioned next to the parade ring delivering shots of the crowd, horses parading and the trophy lift.
2 tracking vehicles, one with a Shotover and Sony F55 camera and an HD stabilised mount, and the other with a Russian Arm and HD Cineflex V14.
See more about Aerial Camera Systems: www.aerialcamerasystems.com