AED Group & Panasonic deliver the benefits of an integrated AV/IT World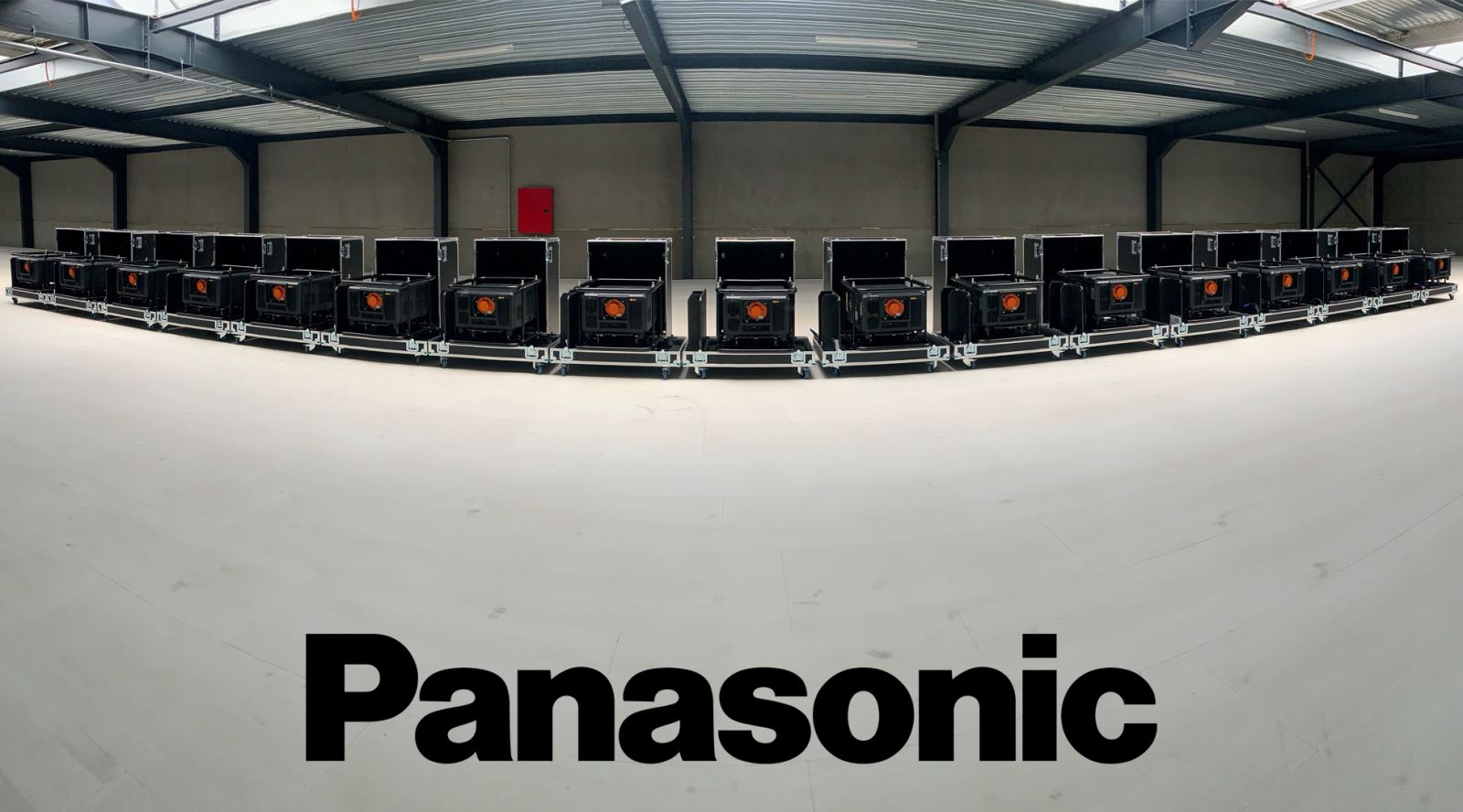 The AED Group has doubled down on GTC Sponsors, Panasonic Visual and ProAV products to assist its customers in taking advantage of the improved workflow and flexibility benefits of transitioning to an integrated AV and IT world.
Panasonic and AED are leading the way in the transition from traditional AV playout systems to integrated AV and IT solutions that provide the flexibility to stream content from everywhere to anywhere, enabling live event content to be simultaneously used in different places, location and platforms.
With the purchase of more than 100 RQ35K (30,000lm) and RQ25K (20,000lm) projectors alongside more than 250 flat panel 4K displays from the latest EQ2 Series, Rental & Staging customers can now secure all Panasonic products from one leading supplier.
Alongside Panasonic's PTZ cameras and KAIROS IP/IT live production platform, the AED Group can offer Panasonic's complete glass-to-glass IP production solution to organisations looking for the flexibility and streamlined workflows of IP. The inclusion of the Intel SDM platform in the Panasonic RQ25K projectors and EQ2 Displays further enhances the easy configurability and connectivity of devices to IP-based systems.
Head of the Media Entertainment Business Unit at Panasonic Connect Europe, Jan Markus Jahnm say:
AED Display's continued investment reinforces our decision to develop the most compact and quiet high brightness projectors on the market, as well as our commitment to the Intel SDM platform for built-in flexibility and scalability in the IP world. The customisable and configurable IP/IT platform KAIROS and the open SDM standard ensures that products can be adapted to specific customer requirements today and can be even migrated to future IP formats and standards.
Managing Director at AED Display, Thierry Heldenbergh, says:
Panasonic continues to bring AV products to market that lead the way in delivering the highest quality visuals and reliability, whilst streamlining workflows to save time and money for the AV professional. As the leading dry hire AV company in Europe, with offices in Belgium, the Netherlands, Germany, France, UK and Dubai, we are able to offer Panasonic's complete range of Panasonic's Visual and ProAV products to assist our customers in transitioning effortlessly to the new AV/IT environment.

Find out more about the RQ35K and RQ25K 3-Chip DLP projectors and the EQ2 Series of Displays.