Anton/Bauer Unleashes the Future of Sustainable Film & TV Production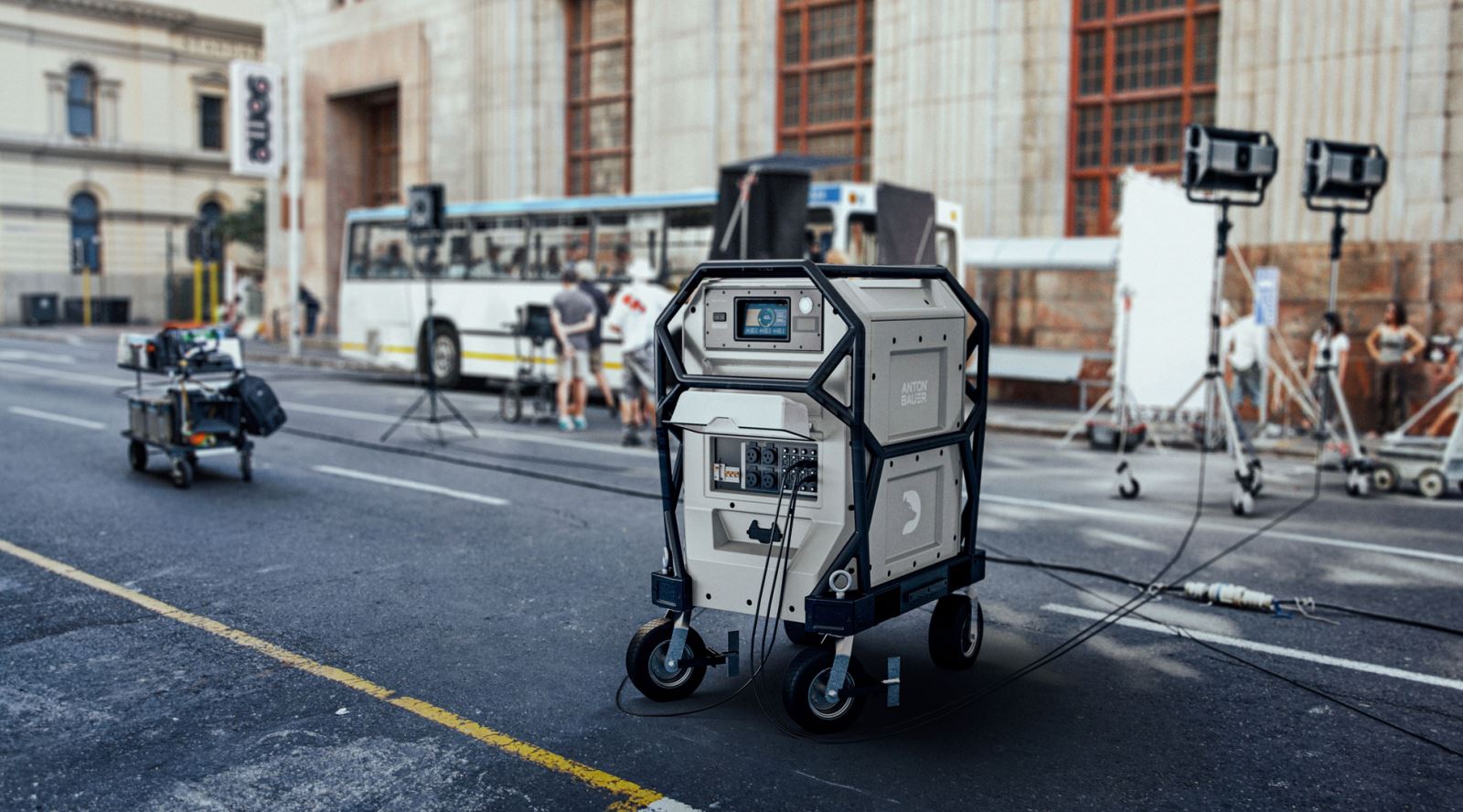 GTC Sponsor, Anton/Bauer a Videndum brand, has announced the launch of Salt-E Dog, a sodium-based 9kWh mobile power source designed specifically for motion picture and television production. The industry-first power source delivers consistent and reliable energy and addresses the pressing issue of carbon emissions associated with traditional fossil fuel or lithium generators. It signifies a major milestone in sustainable power for the media and entertainment industry, positioning Anton/Bauer as a leading provider of clean energy solutions.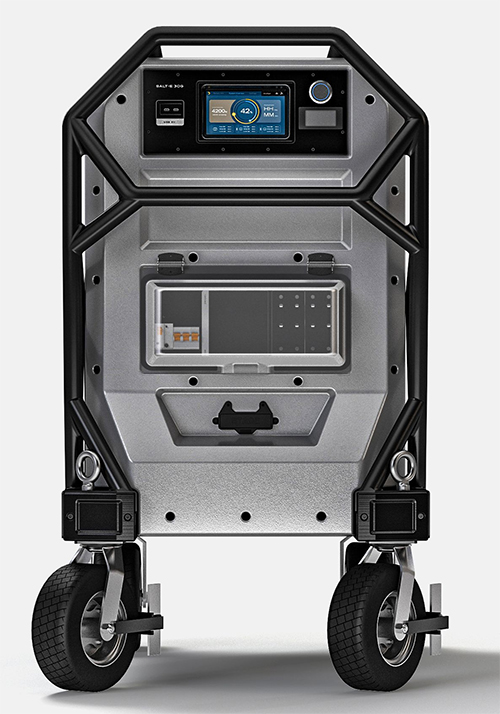 The Salt-E Dog caters to location shoots and productions that demand emission-free and noiseless power. By utilizing sodium-based power, the battery creates a healthier and more pleasant environment for both production crews and talent. Unlike gas generators, the Salt-E Dog produces no harmful CO2 or NOx emissions, resulting in cleaner air and a safer production experience. Its near-silent operation and compact design allow for placement closer to where a production needs power, eliminating lengthy and hazardous cables and reducing time-consuming ADR work. The Salt-E Dog offsets greenhouse gas emissions, allowing productions to offset 2.6 kg of CO2 and associated NOx per liter of fuel saved, contributing to a greener future.
Andrew Hutton, Product Manager - Anton/Bauer, says:
Until now, productions have relied on gas generators, designed for heavy industries with less sensitive equipment. Or, lithium-based power supplies. We are using a more sustainable and readily available option: sodium. Compared to lithium, sodium cells offer a safer, more efficient, and longer-lasting power solution. This makes Salt-E Dog the smart and sustainable choice for powering cine equipment.
Not only is the sodium cell 100% recyclable, but it also has a lower Global Warming Potential (GWP) rating compared to lithium-ion batteries, making it the most environmentally friendly choice in the market. Using sodium cells, rather than lithium, productions can safely place the unit near lighting, catering, craft and even on-screen talent without the risk of thermal runaway or fire, reducing the need for fire marshals and water trucks on set lowering insurance premiums.
Nicola Dal Toso, divisional CEO – Videndum Production Solutions, says:
The motion picture and television industry plays a crucial role in inspiring audiences and driving change. We are excited to be at the forefront of industry sustainability efforts by producing a cleaner, more environmentally safe alternative to traditional power sources. The Salt-E Dog is the first of a new breed of sustainable Anton/Bauer products that will provide consistent, reliable power with no noise or pollution, helping productions meet sustainability goals without compromising quality.
The Salt-E Dog offers unparalleled features and benefits for production sets, including:
9kWh sodium battery for consistent and reliable power
7-inch color touchscreen display for real-time monitoring
IP55 weatherproof rating for durability in all conditions
Multiple AC and DC outputs for including XLR3, USB and Stage Pin for versatile power distribution
AC grid power, PowerCon True1, solar PV, and CCS Level 2 (J1772) electric vehicle charger inputs for convenient recharging

More about Anton/Bauer sustainable production solutions: antonbauer.com/saltedog