April news from VMI
19 April 2023
Barry Bassett, VMI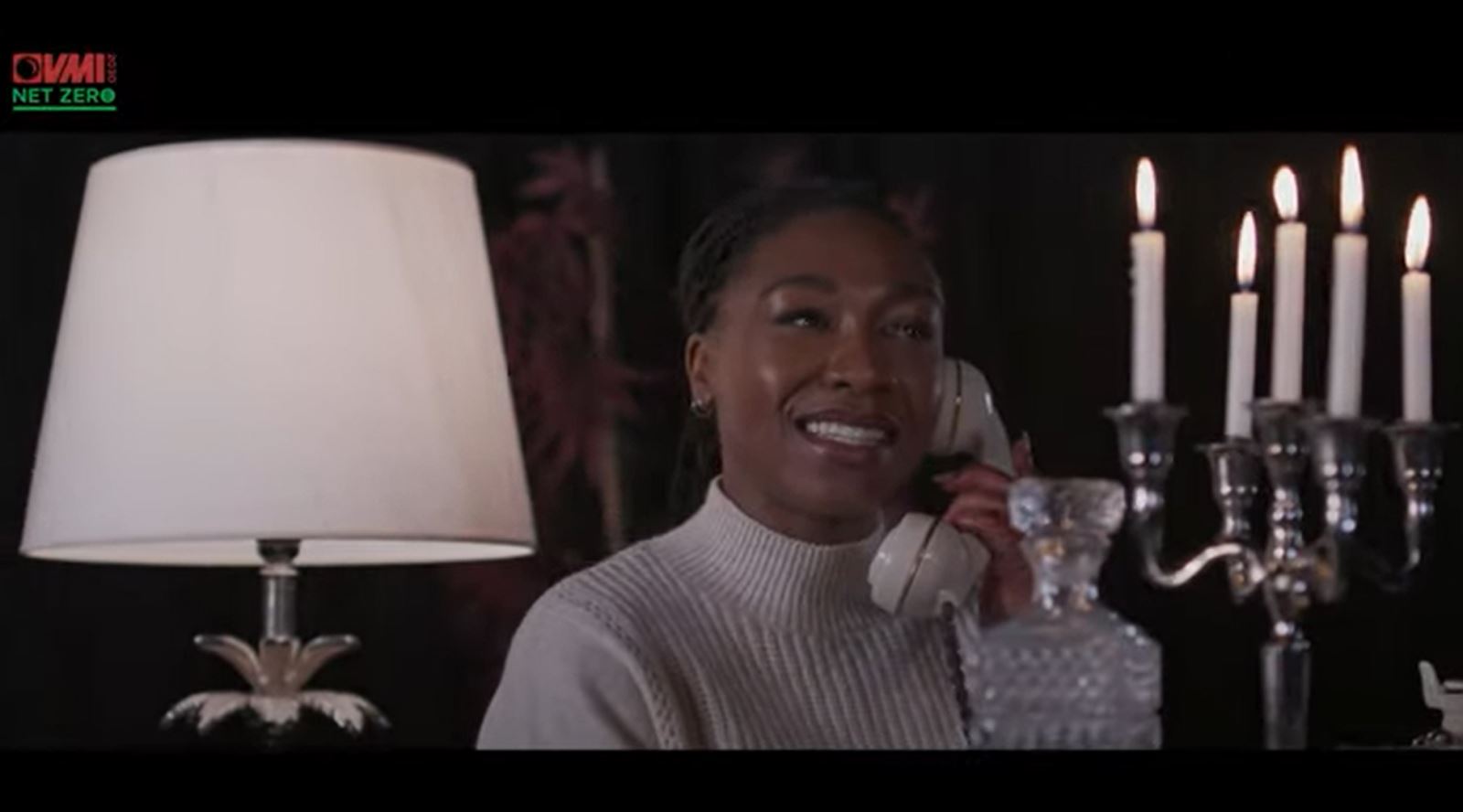 Judgement Day - Finally the Films are Ready
Main Film
VMI invited 40 camera department professionals to come and shoot their own tests across four full-frame lenses from Cooke, Gecko, Blackwing and Sigma on either Sony Venice or ARRI Mini LF.
No agendas. No hard selling. Just creative people doing what they do best.
Blind Labelled Film
This is the unlabelled film, where the lenses are masked until the end of each scene.
See which you prefer and try and guess which lens is which!
BTS Film
Behind the scenes highlight sequence.
---
VMI Clients Win Three Prizes at RTS Awards
A huge recognition to three of VMI's clients who won awards at the 2023 RTS awards for:
Dodger (Children's Programme Award);
Brassic (Best Comedy Drama)
Tinder Swindler (Best Single Documentary).
---
Lenses now ready for Hire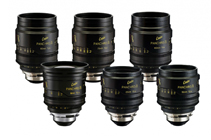 Cooke Panchro Classic FF
Cooke Panchro Classic FF primes are a modern remake of their S2/S3 vintage primes to capture the original look and feel and now cover Full Frame and Cooke /idata.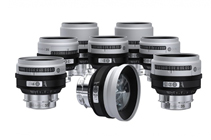 Gecko G35s Vintage '66 FF
The latest Gecko-Cam G35, Vintage '66 primes achieve a vintage look reminiscent of the Canon K35s but with more focal lengths, German mechanics and FF coverage.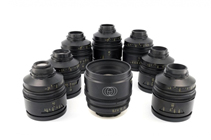 Tribe7 Blackwing T-Tune FF
Modern full-frame primes designed to have a degree of vintage look 'T-tuned' to influence the degree of flare and softness. Arriving April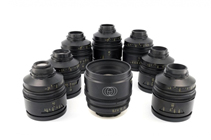 Sigma Classic Primes
Sigma's flagship cinema PL-mount prime lenses with a vintage look and cover Full Frame. Lenses are compatible with Cooke/i data.
---
VMI now shows Carbon Saved on Quotes
As a carbon-neutral company, we thought that it might be fun to calculate and show our clients just how much carbon they were saving by hiring from VMI.
(We use the CO2e/£1m ratio to estimate the carbon emissions.)

---
Cobra 4.2m Maxi Jib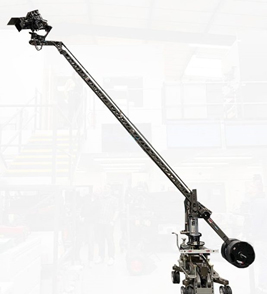 This brand new jib has an impressive 4.2m span with a 35kg payload.
This image shows that it is strong enough to support a Ronin II gimble floating a Venice II camera with Cooke FF anamorphics, albeit in a 'cut-down' mode.
The jib can be mounted onto a Super Falcon II or equivalent dolly, fitted with a compatible centre mount for maximum versatility.
---
Emma Bishop - Running a Marathon even with Lung Cancer
Every now and again, there is a story so sad, we can't look away. A woman with two young children and diagnosed with incurable stage 4 lung cancer plans to run in next week's marathon to raise £60K for the Royal Marsden Hospital.
Rafael Cortez of Deia Media made the video in double quick time to make the speedy deadline and Emma is now well on her way to realising her fundraising target.
---
Robert Grooms, Best Cinematograpyhy shooting with rental prize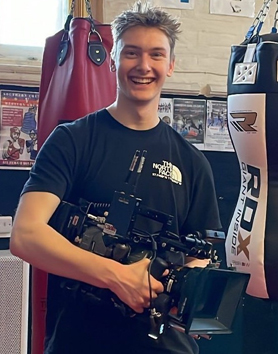 Robert is a talented cinematographer who graduated from the University of Portsmouth in 2022, having won Best Cinematography prize for his work on the dystopian film, frequency.
The prize included a £1,000 voucher for equipment hire from VMI, which Rob is using to shoot his next short film.
Well done Rob and we look forward to seeing you in the future!
---
Zeiss CP3 lenses arrive
VMI have stocked the Zeiss CP.2 lenses for several years and now now also stock the Zeiss CP.3 series primes too, up to 135mm.
Slightly smaller and lighter than the original CP.2 series, the CP.3 series lenses feature a 95mm front element, instead of the original 114mm and the lenses colour-match the original series perfectly.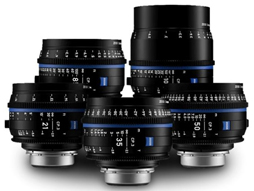 ---
Aputure LS60X Bi-Col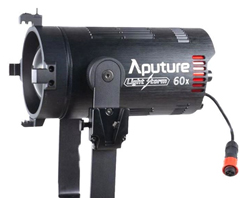 The latest compact Aputure LED is a punchy and versatile light, compatible with many other light shaping accessories common to other Aputure fixtures.
Custom aspherical optics enables a 15-45° spot-flood beam angle with intense output greatly in excess of what you would expect for such a small lamp head.
---
Creative and Technical Differences between Full Frame and S-35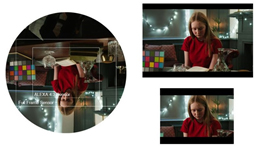 Fully Updated Article:
To shoot Full-Frame or S-35? Are there really artistic reasons for shooting on FF?
What are the advantages and what gear do I need?
---

See more VMI news and products:
vmi.tv