bebob COCO-VENICE – new B-Mount battery adapter for Sony VENICE 1 and 2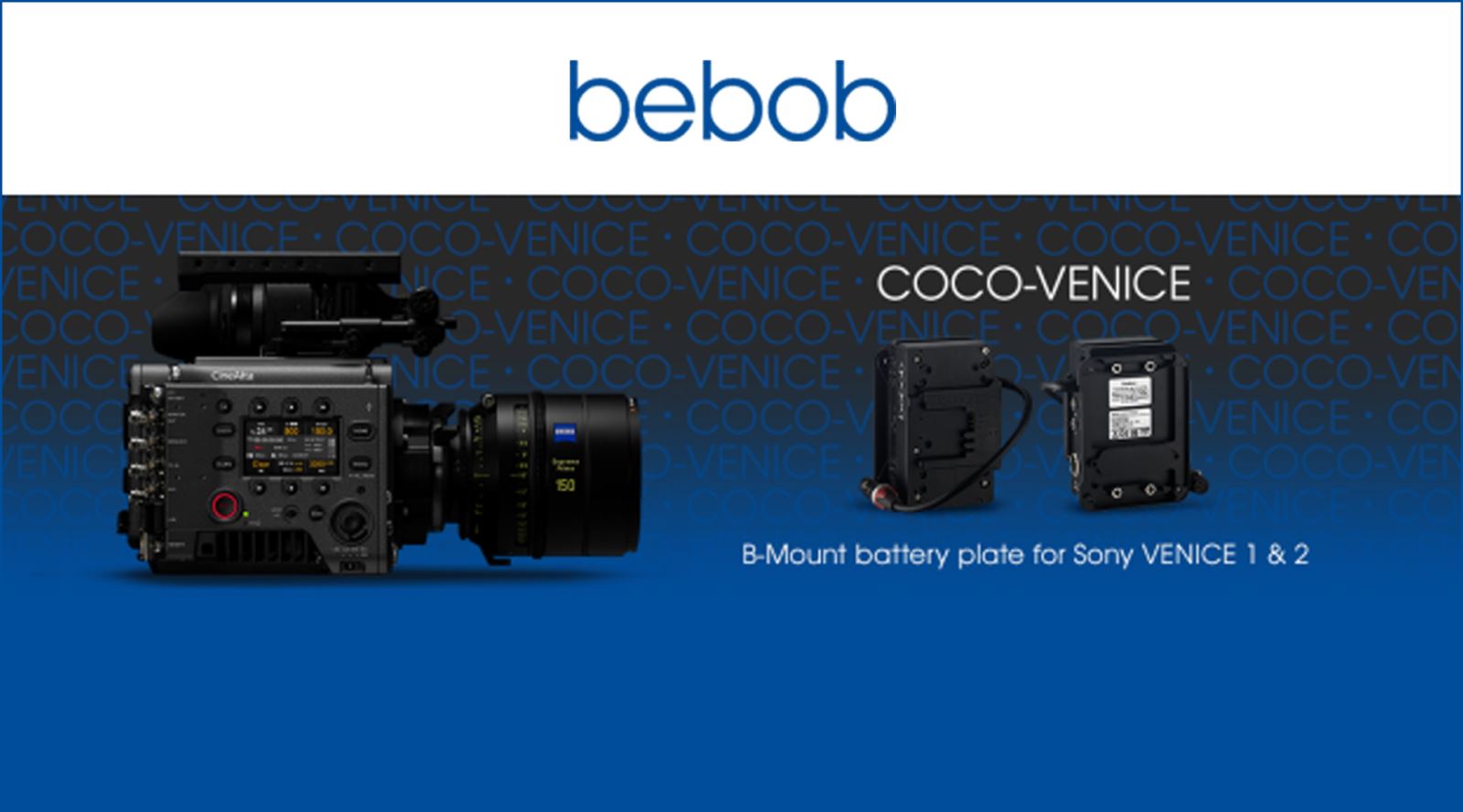 GTC Sponsor, bebob is expanding its portfolio of adapters for B-Mount batteries with a new model for the Sony VENICE cameras (version 1 and 2): With the help of the COCO-VENICE, both cameras can be operated with B-Mount batteries – and thus benefit from the most powerful and flexible power supply currently available on the market.
---
COCO-VENICE: Power supply with on-board batteries for the complete camera system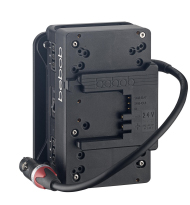 The new COCO-VENICE is attached directly to the Sony VENICE 1 or 2, respectively to the associated AXS-R7 recorder. The camera is supplied with 24V unreg. via the 4-pin XLR input. Its internal current transformer ensures that both 12V (for the camera itself and some of the accessories) and 24V (for corresponding 24V accessories) are available. This allows the complete camera system to be operated with a single B-Mount on-board battery. The use of additional on-ground batteries for 24V accessories can thus be dispensed with.
Another advantage of the COCO-VENICE: due to its DC input, it is also hot-swappable. When the capacity of the B-Mount battery is running out, the adapter (and thus the camera including the connected accessories) can continue to be supplied with power using the 3pin XLR 24V input until the battery has been replaced by a charged one.
Practical additional features: Various accessories can be connected and supplied with power via the bebob-typical Twist D-Тар and other outputs, controllable via on-off switch including LED display.
The COCO-VENICE comes with an unlimited 2-year guarantee.
---
B-Mount: Future-proof battery system with many advantages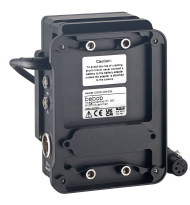 The benefits of B-Mount batteries include 24-volt and dual-voltage capability, smooth mechanics and universal battery communication. Compatible with cameras, lights and accessories from a wide range of manufacturers, the B-Mount interface also allows all equipment on set to be powered by a single battery system – providing significant logistical benefits for camera operators and rental companies.

---
Specifications
Model: COCO-VENICE
Voltage: 20V - 34V
1 XLR 3pin Power DC-IN: max 34V
2 Twist D-Tap: 14.4V unreg. / max 2.5A per output
2 USB (A) connector: 5.0V / max. 1A per output
3 Lemo 2pin: 12V unreg. / max. 1A per output
1 XLR DC-Out 4pin: 28.8V unreg.
2 Fisher 3pin: 24V / 1A per output
1 Hirose 4pin: 13V, 5V and switchable between 7.6 / 8.4V / 1A
Operating temperature: 0°C - 40°C
Dimensions (WxHxD): 117 x 144 x 72,5 mm (incl. cable)
Weight: 790 g
---
Price and availability
The recommended retail price for the COCO-VENICE is 1,179 EUR / 1,297 USD. The adapter is available immediately from all established bebob dealers.

For more information, please visit: bebob.tv