bebob: New B-Mount battery adapter - B2V-RAPTOR-XL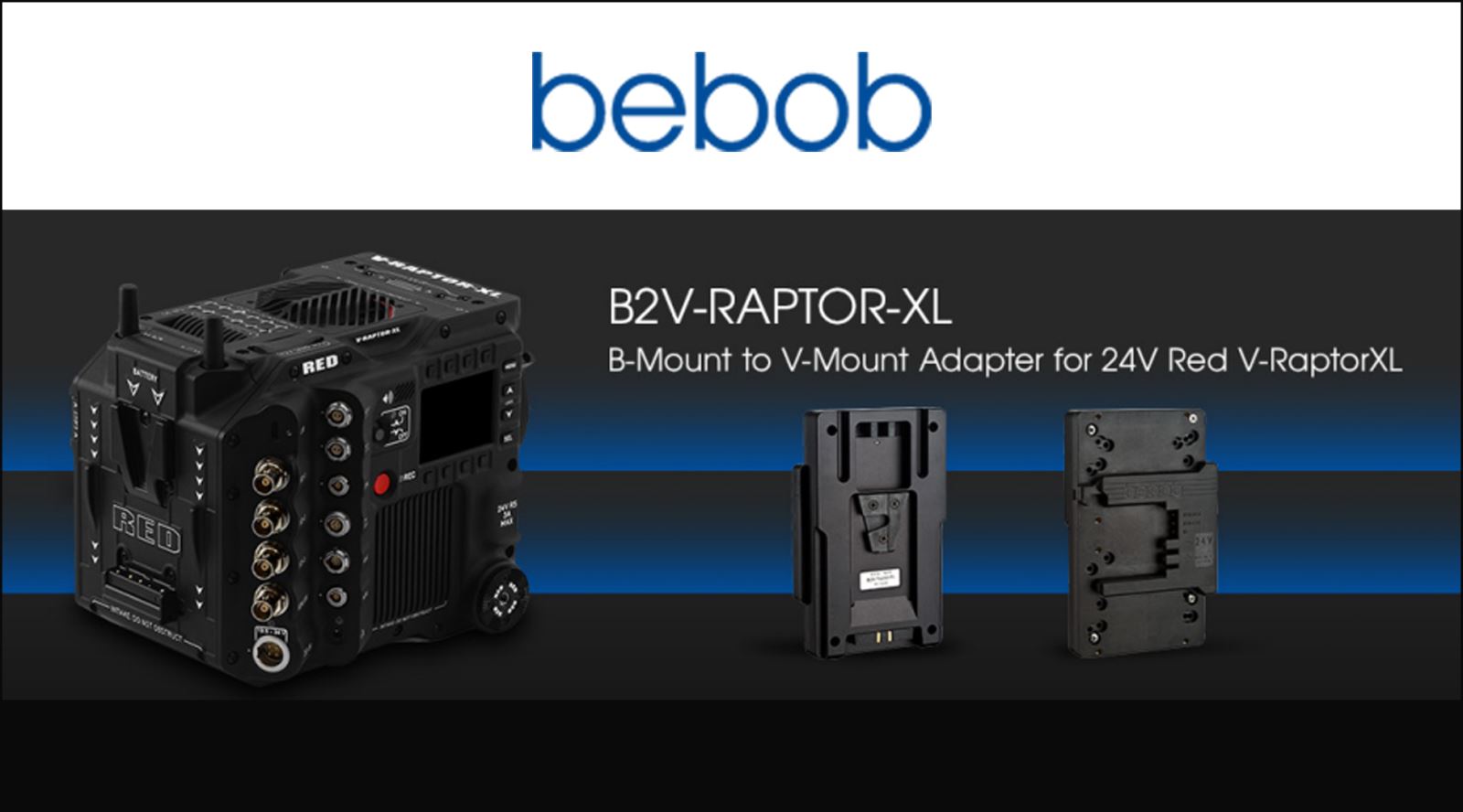 GTC Sponsor, bebob introduces a new B-Mount to 24V VMount adapter for the RED V-Raptor XL: The B2V-RAPTOR-XL is plugged onto the camera's V-mount connector and converts its power supply to the high-voltage B-Mount system with 24V. This way, all 24V accessory outputs of the RED V-Raptor XL can be used with full power.
---
B2V-RAPTOR-XL: Flexible power supply for the RED V-Raptor-XL with 24V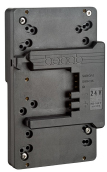 The 24V-compatible B2V-RAPTOR-XL plugs directly into the camera's V-Mount connector and supports all power outputs of the RED V-Raptor-XL for accessories. This turns the camera into a power hub for all connected equipment – the complete camera system can be operated with a single B-Mount on-board battery.
It is compatible with all common B-Mount batteries. The B2V-RAPTOR-XL comes with an unlimited two-year warranty.
---
B-Mount: Future-proof battery system with many advantages
The benefits of B-Mount batteries include 24-volt and dual-voltage capability, smooth mechanics and universal battery communication. Compatible with cameras, lights and accessories from a wide range of manufacturers, the B-Mount interface also allows all equipment on set to be powered by a single battery system – providing significant logistical benefits for camera operators and rental companies.
---
Specifications
Model: B2V-RAPTOR-XL
Voltage: 20,5V to 33,6V
Dimensions (WxHxD): 90 x 140 x 35mm
Weight: 300g
---
Price and availability
The recommended retail price for the B2V-RAPTOR-XL is 295 Euros. The adapter is available immediately from all established bebob dealers.


For more information, please visit: bebob.tv