CVP: Latest News - February Round Up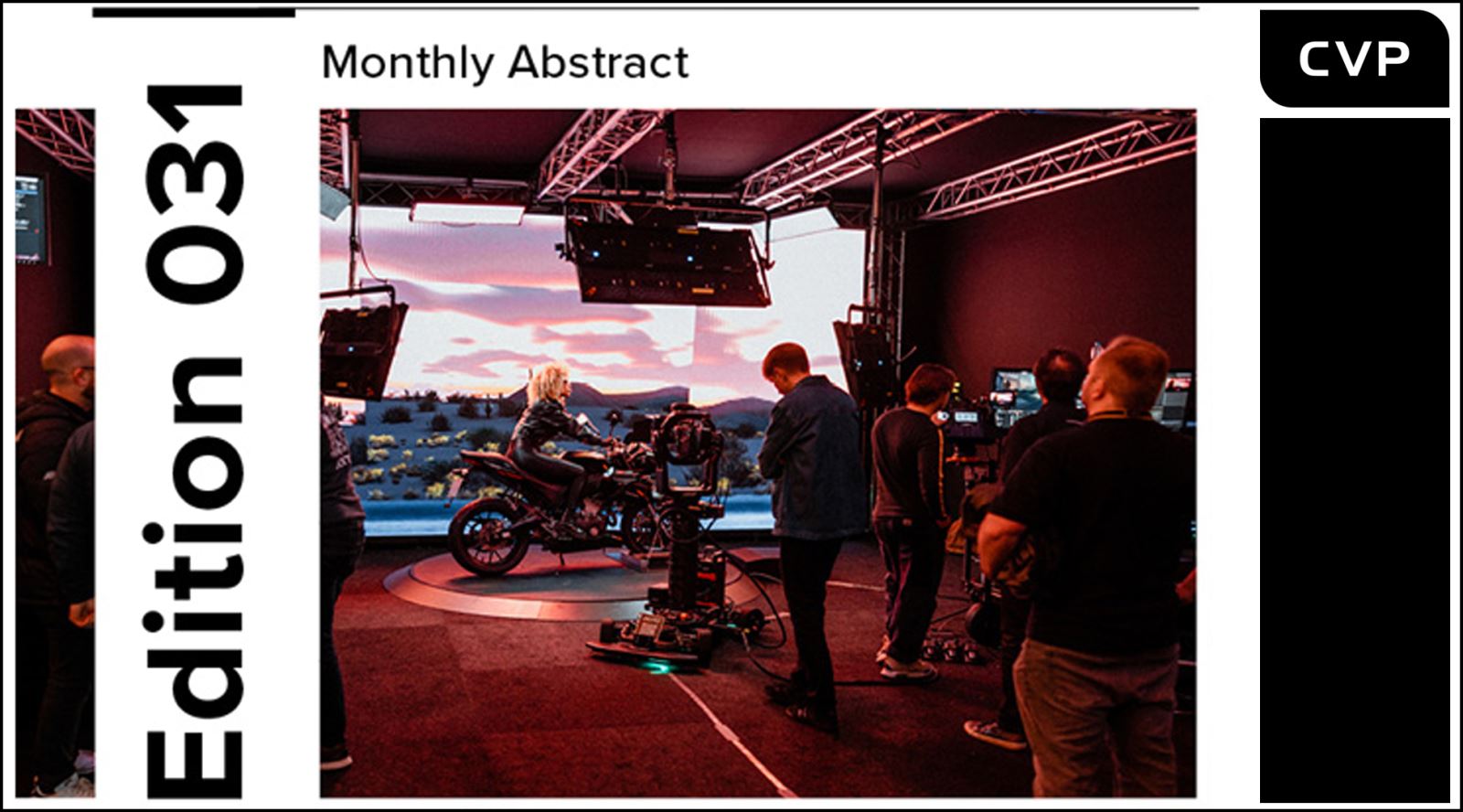 Announcements
Aputure INFINIBAR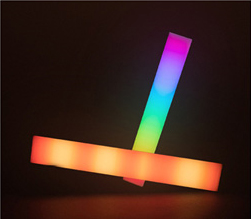 Aputure's new series of RGBWW LED pixel bars are available in 1ft, 2ft and 3ft sizes with the ability to connect multiple bars together using different shape connectors. They feature an internal battery, a versatile mounting rail, as well as various connectivity options.
Blackmagic Studio Camera 6K Pro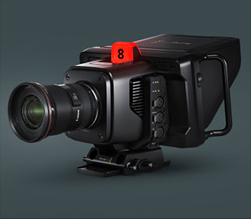 The new Proteus 2x Anamorphic lenses Blackmagic have released a 6K version of their Studio Camera, sharing much of the same features as previous Studio cameras but with a new 6K S35 sensor, EF lens mount, internal 2.4 & 6 stop ND filters, as well as built-in live streaming functionality via remote data.
Amaran COB S Series
The new S Series of COB lights from Amaran bring a new dual-blue LED chipset for increased colour accuracy over the original fixtures, as well as compatibility for DC power via batteries.
Amaran Pixel Tubes
Available in 1ft, 2ft & 4ft lengths, Amaran's Pixels Tubes are RGBWW fixtures with multiple light engines, internal battery power, magnetic mounting options and various Pixel FX.
Canon EOS R8
The R8 is Canon's lightest full frame mirrorless hybrid camera featuring a 24.2MP sensor, Dual Pixel AF II, Canon Log 3, and can shoot 4K 60p and Full HD 180p video.
Sigma 50mm F1.4 DG DN Art
Sigma's new 50mm F1.4 is a newly designed lens optimised for full frame Sony E and L mount mirrorless cameras and features a de-clickable manual aperture ring.
RED RF to PL Adapter
RED have released an RF to PL adaptor for KOMODO and V-RAPTOR camera bodies. They offer Cooke / i lens data support and can be mounted with dedicated support brackets.
Sony FE 50mm F1.4 GM
This new addition to the G Master line-up is a light and compact lens designed for Sony mirrorless cameras. It has two XD linear motors as well as a de-clickable aperture ring.
DZOFilm Pictor 12-25mm T2.8
DZOFilm has added a fourth lens to the Pictor series of S35 cinema zooms. This ultra-wide zoom is the smallest and one of the lightest in the set and comes in PL or EF mount options.
Blackmagic ATEM Television Studio HD8
This updated ATEM Television Studio switcher has an extensive set of connections, including support for 8 x SDI cameras. An ISO model is also available for input recording.
Canon C500 II and C300 III Price Drop
Canon has announced a significant price drop on its popular C500 MK II and C300 MK III cameras as well as new bundle options for the EU-V2.
---
Events
CVP offers a range of free to attend workshops, demos and seminars:
---
Promotions
Purchase a Canon C70 and receive a FREE 0.71x Adaper Mount

Offer ends 31 March 2023

24 months Interest Free Credit available on selected Canon cameras

Offer ends 31 March 2023

24 months Interest Free Credit available on RED V-RAPTOR

Offer ends 31 March 2023

Purchase a qualifying Zacuto cage and receive a FREE ACT Baseplate

Offer ends 31 March 2023

Purchase a Sennheiser MKE 600 microphone and receive a FREE MKE 200

While Stocks Last


See more about CVP and its range of products: cvp.com