February news from VMI
16 February 2023
Barry Bassett, VMI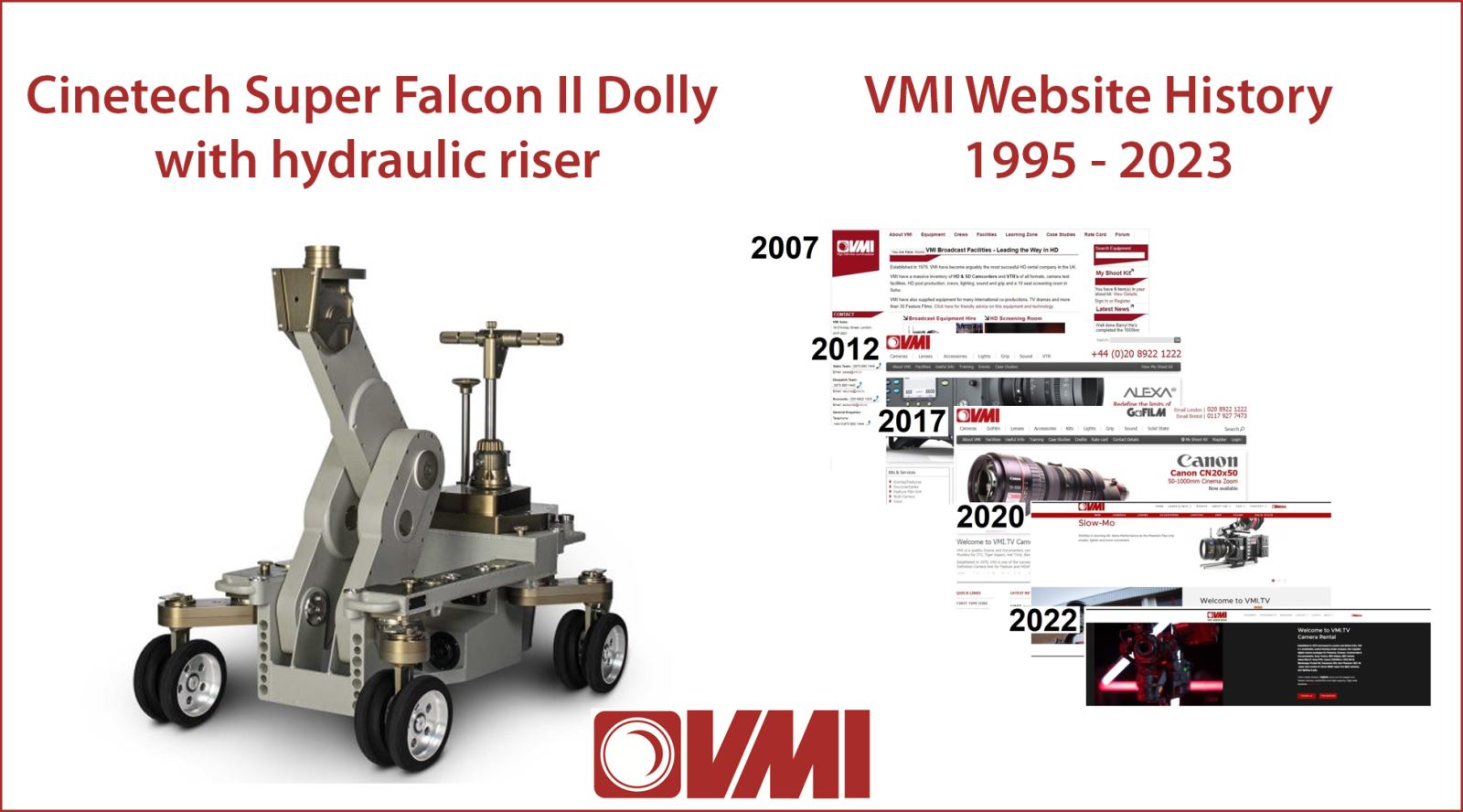 Super Falcon Dolly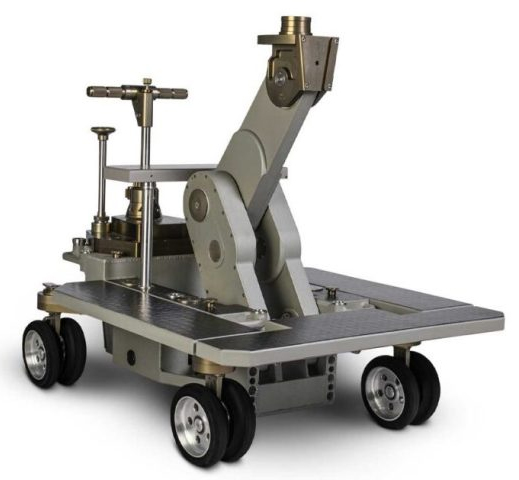 We helped to introduce the Italian Cinetech Super Falcon II Dolly to the UK last year and it was extremely well received, being used on ITV's Midsomer Murders and Endeavour amongst others.
We have more of these dollies arriving in March and two of our dollies will be on show at the BSC Expo.
---
VMI Website History
Few will realise that VMI's website is now on its 5th version and thanks to Google's cache facility, we can share some of these versions with you to show you how our website has evolved.
---
Laowa Nanomorph Anamorphics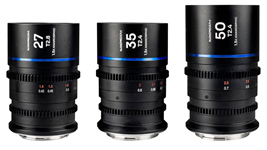 Until now, entry-level anamorphics simply didn't exist.
The Laowa Nanomorph series is an entry level, super lightweight set of anamorphics which, because they are 1.5x squeeze, are specifically designed for Super-35 cameras with a 16:9 sensor, so that you can perform the desqueeze in post.
---
Not another boring lens comparison: 7-8 March
In a break from tradition, VMI would like camera dept professionals to come and see some of our new FF lenses and help create a 'real world' comparison video by taking part in a comparative shoot event.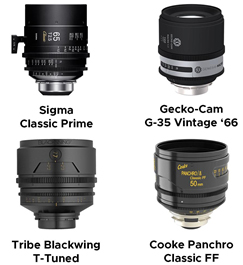 We will be providing two actors, a 1st AC, Grip, and shooting kit with Sony Venice or ARRI Mini LF with dolly, slider and lighting. The aim will be to create four way comparisons of Cooke FF Panchro, Tribe Blackwing T-tune, Gecko Vintage '66 and Sigma Classic/Cine (ie same shot with 4 passes with same focal length across the different manufacturers).
We will then edit these and produce a comparison video which we will publish online. We feel this is a more immersive way to test out these lenses rather than a dry over / under in a test room with a Machbeth and a set of fairy lights…
---
Affordable ARRI Ultraprimes - £300 / day
Since their introduction in 1999, ARRI Ultraprimes has been a staple lens for UK film and TV Productions.
The 13 focal lengths cover S-35 and effortlessly achieve 4K+ resolution but are sometimes overlooked by DPs.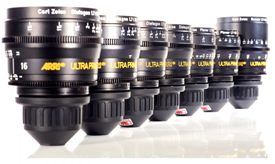 So to introduce them to a new generation, we have reduced their rental cost in order to make them more affordable.
---
Visit us at IBC (soft of)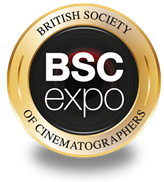 After arranging our New Products Day in December, we hadn't planned on exhibiting at the BSC Expo this year.
However we have been invited to attend at the Desisti stand (F20) and accompany one of our Super Falcon II dollies which will be on show.
So if you plan to visit the BSC Expo on 24-25 February, do visit stand F20 and say hello to me!
---
Gecko G35s Vintage '66s about to land
We are very excited about the impending arrival of the latest Gecko-Cam G35, Vintage '66 prime set due any day. A cool vintage look reminiscent of the K35s but are T1.4, colour matched and FF.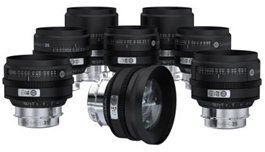 Note that they will be used in the mid-range lens production above.
---
RED V-Raptor Rhino
A S-35 version of the V-Raptor (also called confusingly 8K V-Raptor Rhino). What is great about this camera though, is a capture rate of up to 300p in 4K using a S-35 sensor, which is ideal for wildlife shooting.
It is based on the new DSMC3 platform and is available now.
---
Sony Venice 2 - 6K
We think more isn't always better.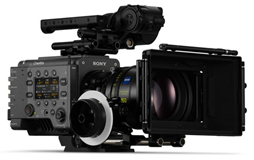 We favour the 6K sensor for the Venice 2, since we consider 8K to be an unnecessarily high pixel count for most applications. By offering a native 6K sensor on our Venice 2s, DPs aren't forced to crop 8K sensors in production, to be able to save money in post.
This is why VMI is only providing the new Venice 2 cameras in 6K.
---
VMI Supports new Filmmakers Group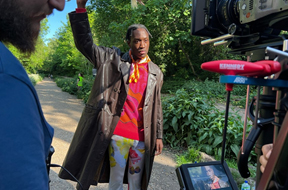 VMI continues its long association with the Roundhouse Young Creatives Group, who help new entrants to the industry to learn practical production skills. They shot several short films during 2022 and will resume again this year.
---
Lightbridge Deflector kits
These kits are part of a new range of CRLS reflectors designed by world-acclaimed cinematographer, Christian Berger, which represents a new approach to using reflected light.
---
Easyrig Vario 5 Stabil
Our clients have long been fans of Easyrigs and our large fleet includes several models including one specifically designed for women.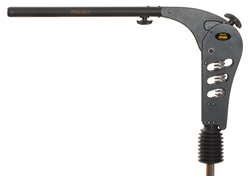 This is Easyrig's own compact solution to the Flowcine Serene arm to smooth out walking motion.
---
VMI Planning Carbon-Neutrality since 2022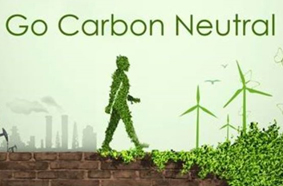 VMI's third carbon audit is planning to be fully offset with Albert accreditation in 2023, after which it can call itself Carbon Neutral since 2022.
Note: Carbon neutrality isn't the same as net-zero but this will be one step closer to net-zero by 2030.
---

See more VMI news and products:
vmi.tv