Fiilex P3 Color - New rental kit now available
7 November 2022
Cirro Lite (Europe) Ltd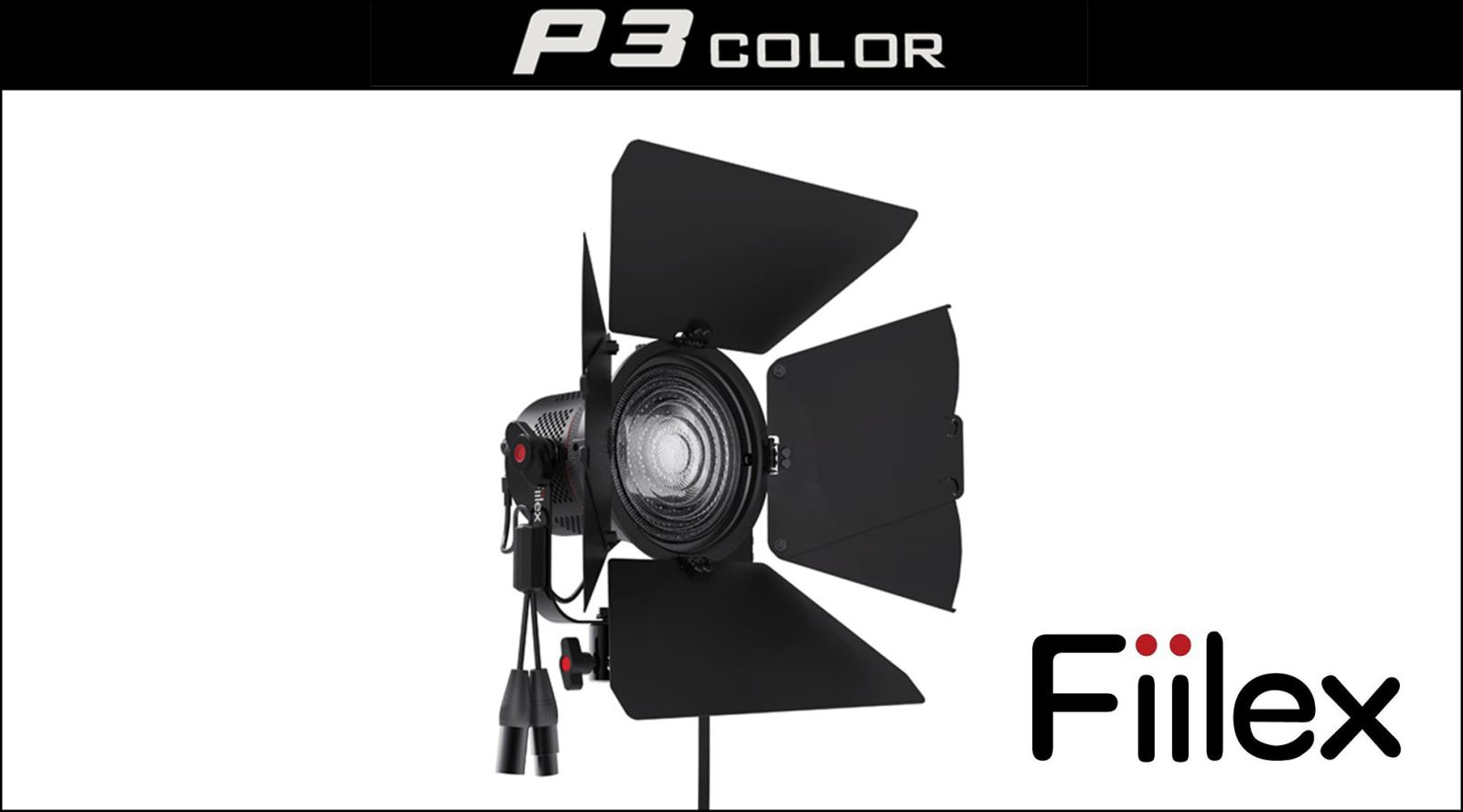 GTC Sponsor, Fiilex's P3 COLOR is a portable 90W LED fixture that packs a ton of features into its compact frame. The P3´s white light output ranges from 2000 - 10000K with excellent CRI, and its various colour control modes allow users to access the full range of vibrant RGB illumination.
The new and improved Fresnel lens has a spot-flood range of 15 to 45 degrees. The beam can be further shaped and cleanly cut using the barndoors.
---
New! 4-Light Travel Kit
Available for sale and hire now!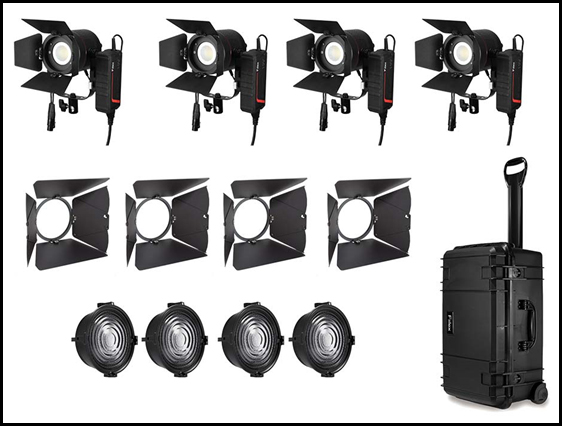 The new Fiilex KF4 4-Light Travel kit comes with (4x) 90W P3 Color lights protected by laser cut foams in a 22" x 14" x 9" hard shell rolling case.
The custom KF4 travel case also has 3 zippered pouches for storing power supplies and other accessories.
The KF4 kit also includes (4x) 5" Fresnels that can spot-flood each P3 Color from 15 to 45 degrees. Both 3" and 5" barndoors are packed into the kit to give users more light shaping options.
---
Simple Set Integration
Have you seen these new mounting accessories?
Fiilex P3 Color is a perfect fixture for permanent and temporary set installations. With the Recessed Lens and Surface Mount accessories you can safely mount the P3 on almost any surface and orientation. Screw the surface mount directly onto plywood, sheet metal, etc... and attach the P3 the same way you would the barndoors.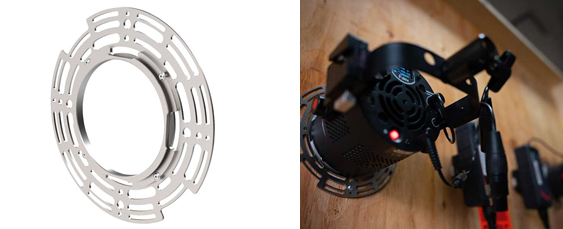 The surface mount is available in 3" and 5" versions for use with or without the focusable Fresnel lens. Multiple cut outs are designed for various screw sizes.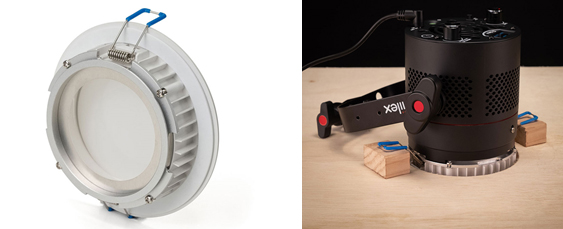 The recessed lens accessory enables the easy installation of the P3 Color as a recessed ceiling fixture. The narrow version focuses the P3's output into a concentrated beam and the wide version uses a diffuser to spread and soften the P3's output.