Fujifilm unveils the latest roadmap for the Duvo series of FUJINON broadcast zoom lenses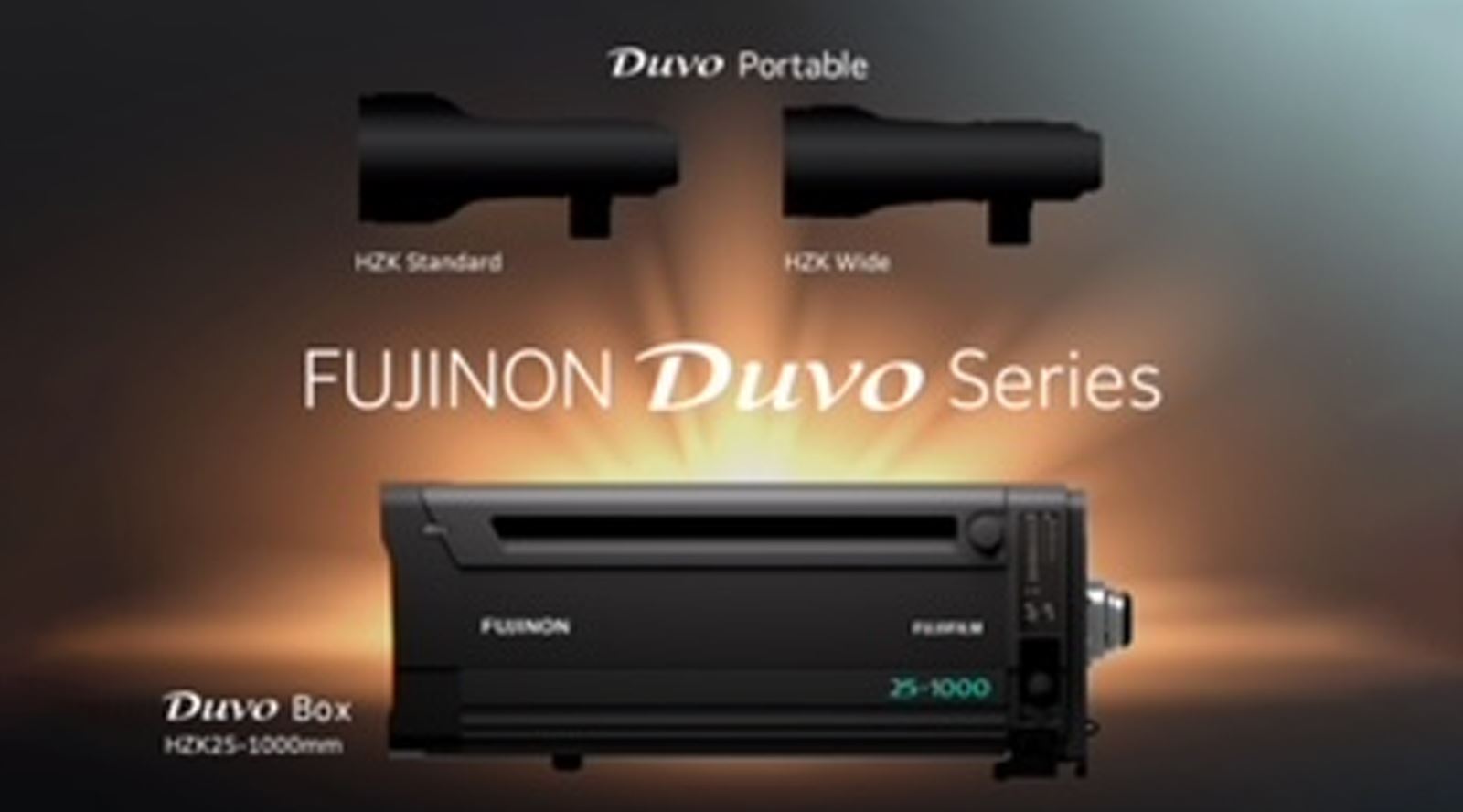 GTC Sponsor, FUJIFILM Corporation has unveiled the latest development roadmap for the "Duvo" series of broadcast zoom lenses compatible with large image sensors, which have become the mainstream in the cinema industry. New lenses, added to the roadmap, are both the portable type, consisting of a standard zoom lens and a wide-angle zoom lens.
Fujifilm plans to showcase the HZK Standard zoom lens in the 2023 NAB Show, to be held in Las Vegas, USA from 15 - 19 April 2023.
In March this year, Fujifilm released the FUJINON HZK25-1000mm (Duvo25-1000) box-type broadcast zoom lens also known as "Duvo Box". The Duvo25-1000 has been embraced by many customers for its ability to produce cinematic visual expressions in a filming style similar to that of broadcast lenses.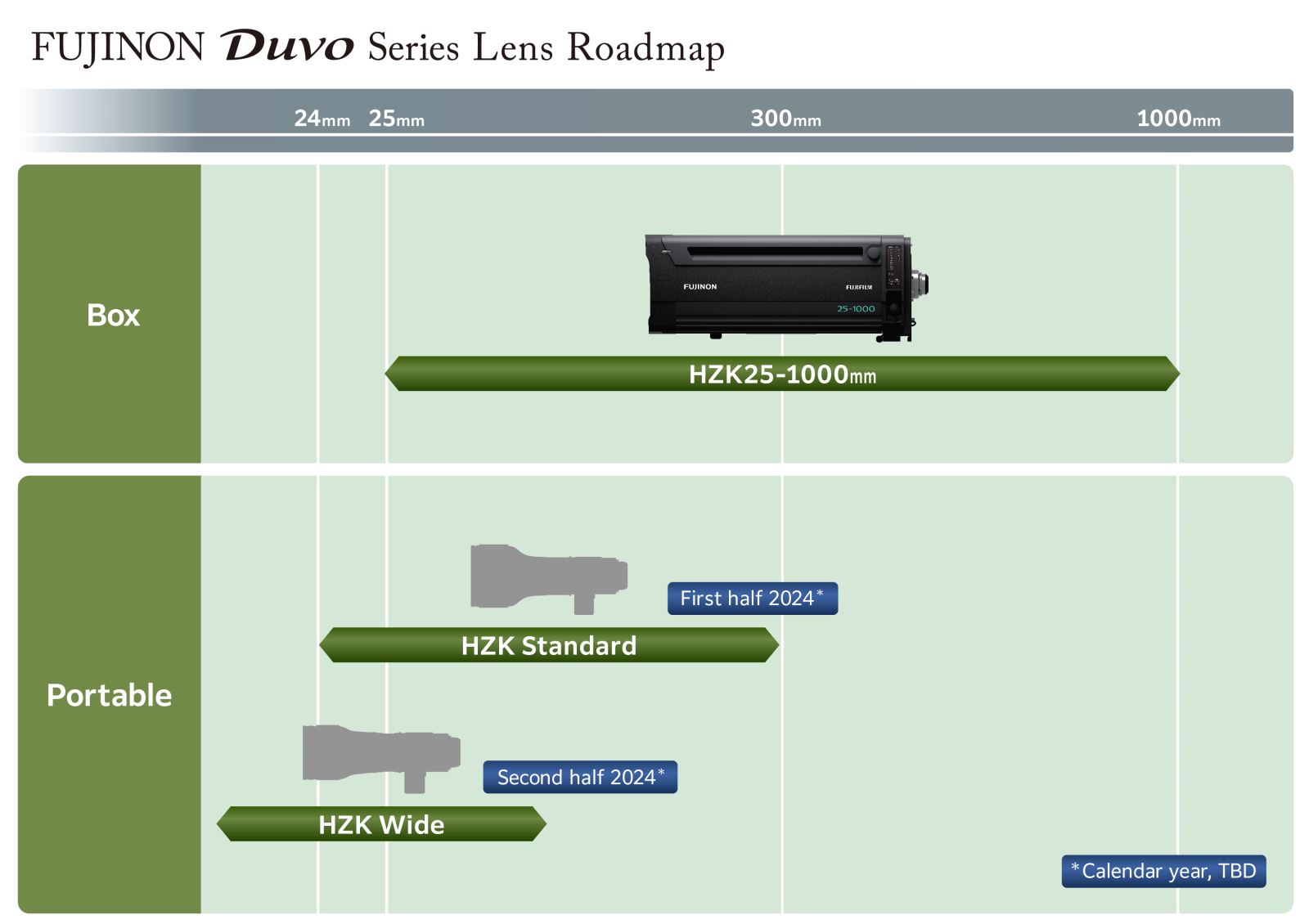 New lenses added to the development roadmap this time are a standard zoom lens and a wide-angle zoom lens, both in the portable type. Similarly to the Duvo25-1000, these lenses adopt the Dual Format, compatible with two types of large sensors used as the mainstream in the cinema industry. The lenses support the Super 35mm sensor normally, and also become compatible with full-frame-equivalent image sensors with the use of the built-in 1.5x expander. In the future, Fujifilm plans to deploy portable Duvo series of lenses as "Duvo Portable".
Fujifilm will continue to offer the expanded lineup of the Duvo series of lenses to cater to the diversifying needs at the forefront of production.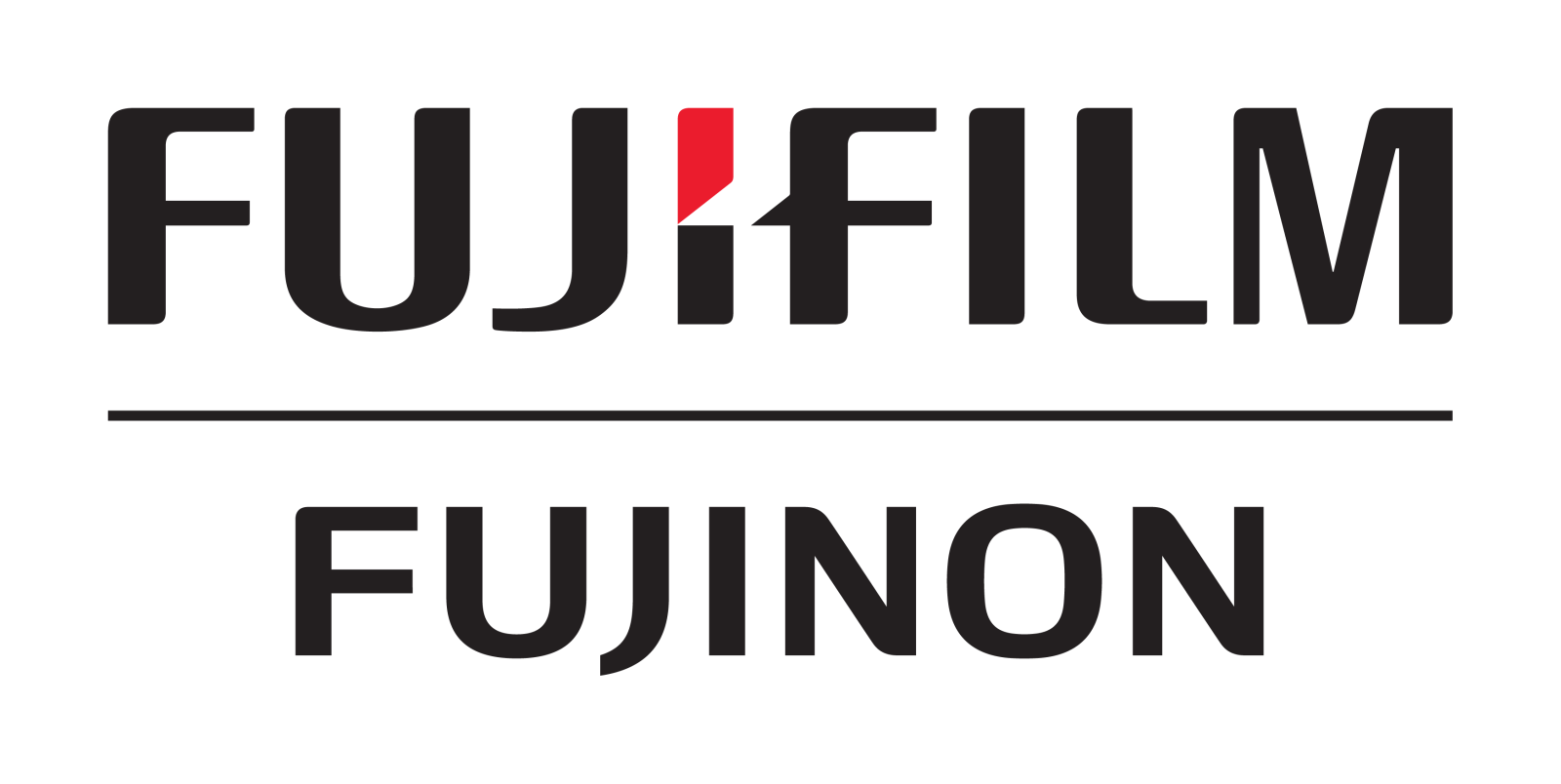 For more information, visit www.fujinon.com