IBC news from Blackmagic Design
12 September 2016
Blackmagic Design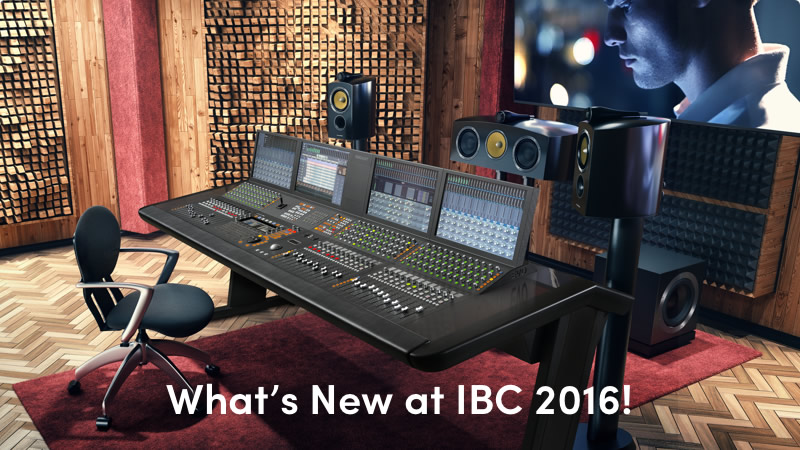 Blackmagic Design has acquired Ultimatte and Fairlight. Ultimatte is the world leader in real-time blue and green screen removal solutions for broadcast television, while Fairlight creates cutting edge professional digital audio products for everything from live events to film and television post production.
---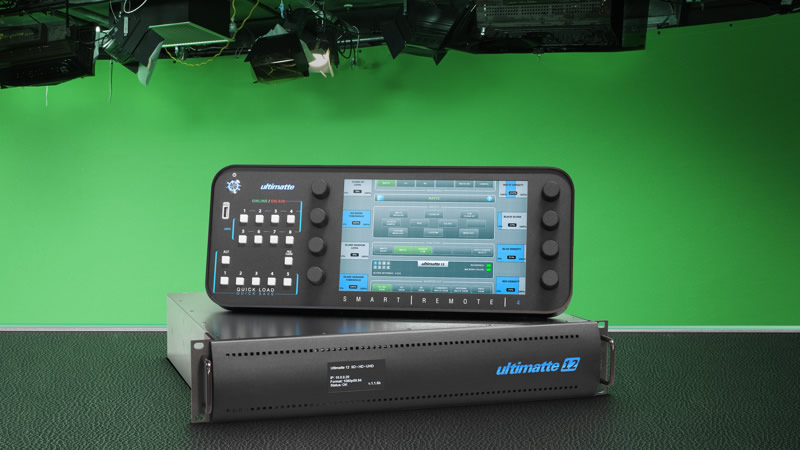 Blackmagic Design acquires Ultimatte
Almost every newscaster and weather reporter stands in front of a green or blue screen while delivering the news and weather. For the past 40 years, Ultimatte has been the industry standard hardware and software used to place these reporters in front of weather maps, stock charts, and other info graphics. More recently, Ultimatte's technology has been used to place entire news teams, sports commentators and talk show hosts into completely virtual sets! Learn more.
---
Blackmagic Design acquires Fairlight
The next acquisition is Fairlight who create some of the world's most powerful digital audio software and hardware for film and television production. Fairlight also designs consoles for very demanding on-air live productions and these consoles feature full redundancy for mission-critical work in broadcast and broadcast trucks plus other areas such as performing arts venues etc.
For post-production, Fairlight makes a very wide range of products, including compact desktop audio post consoles as well as large format mixers with dedicated controls and audio engines that can deliver up to 1000 tracks of audio with 64 channels of monitoring! Fairlight's also has some very exciting IP including immersive 3D audio workstations to let you deliver 3D sound in formats such as 5.1, DTS, Dolby and more!
---
The new Teranex AV
Teranex AV is a new broadcast quality standards converter specifically designed for AV professionals. This model is similar to the Teranex Express, however thereare specific features for live production use such as low latency, a live freeze frame and internal still store for adding logos and graphics, plus the 1089 conversions for any format to any other formats up to 2160p60. The very low latency lets you convert video and output it to a projector in sync with the live presenter which is very important for live production.
One exciting feature is that Teranex AV features both 12G-SDI outputs and simultaneous Quad SDI output connections so you can use it for video walls. Another important feature is HDMI 2.0a input with both a loop HDMI output before the processing and a separate HDMI output after the processing. You also get balanced XLR professional audio inputs and consumer HiFi connections so you can plug in laptop computer audio, lapel mics, iPods and more!
---
New DeckLink Mini 4K models
Blackmagic Design has also announced upgrades to its DeckLink Mini Monitor and Mini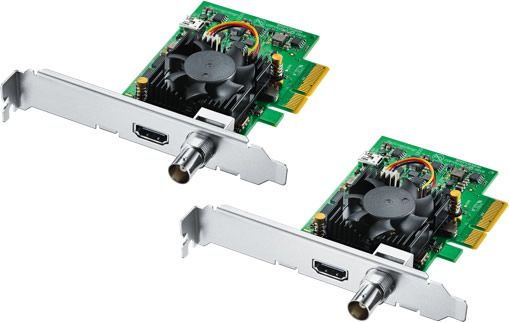 Recorder products. These new models include all the powerful features of the HD models, but add Ultra HD and HDR support.
Both models are low profile 4-lane generation 2 PCIe cards that feature 6G-SDI and HDMI 2.0a connections for working in all SD, HD and Ultra HD formats up to 2160p30. You get both full height and half height PCIe shields so you don't have to buy any costly extra accessories. Both DeckLink Mini 4K models are fully compatible with the Blackmagic Desktop Video SDK, making them perfect for OEMs or developers that are building custom playback or recording solutions.
---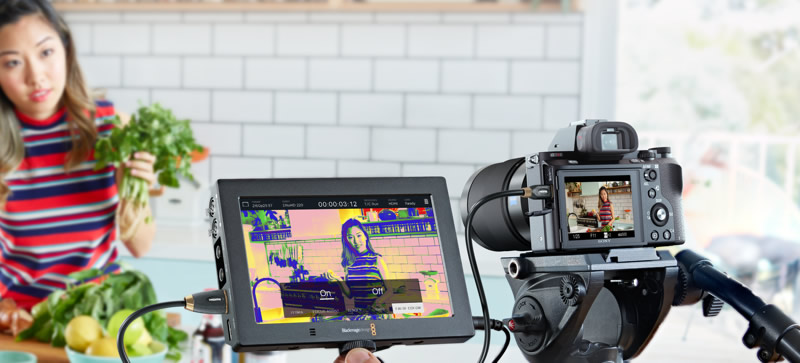 New Video Assist 2.2 update
Blackmagic Design will also show the new Video Assist 2.2 Update at IBC. This is a major new update which adds new features to the Blackmagic Video Assist 4K model. These new features make it easier to adjust exposure and check focus, because there are new false color monitoring exposure tools and expanded focus assist options.
In addition, for Avid systems running on Windows, there is now the ability to save DNxHD 220, 145 and 45, along with DNxHR HQ, SQ and LB files as MXF instead of .mov which improves compatibility and performance. It also adds the ability to manually control screen orientation and turn off the auto-rotate feature which makes it easier for customers to use Video Assist 4K with handheld gimbals and other equipment designed to move the camera and rig simultaneously.