July news from VMI

Tribe 7 Blackwing X-Tuned
More vintage options for the discerning cinematographer... The Blackwing T-Tuned have been really well received, so we now have a set of Blackwing X-Tuned to give a bit more variation. There are no right or wrongs here, just character!
---
Prompter Kit with Laptop System - ZeePrompt ZP12
Next-generation professional teleprompter, which also includes a built-in monitor and laptop with prompting software ready to go. Ultra-fast setup, lightweight one-piece design and user-friendly software now makes DIY budget prompting easy.
---
DJI Ronin 4D FLEX
The Ronin 4D is really popular but its all-in-one design can make it unwieldy to use. Enter the DJI 4D Flex which allows the Ronin 4D to be used in Split Mode, reducing handheld weight, enhancing shooting flexibility and supporting more lens options.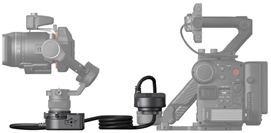 ---
Punchy Micro V-Lock Batts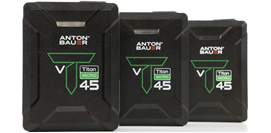 Big isn't always better... Anton Bauer's new 45WH Titon batteries are perfectly suited to small cameras like Canon C70 or RED Komodo, or even as a lightweight alternative for Director's Monitors and still give hours of operation...
---
New VMI Event coming in September

A lot has changed in 2023, so instead of waiting until December for our annual new products day, we are planning a 'come and play day' in September with lots of new and existing kit on show. Most importantly, a focus on saving money should be helpful to our clients in this budget challenged climate with lots of kit combinations to be available, some of which you may not have seen before. It will be a great way to see some friendly faces and catch up over cappuccino and cake.
---
New Ecoflow Delta Portable Power Station (3.1KWh)
The next generation battery-powered portable power-station with 3.6KWh capacity, supplying up to 3.6KW of 240V AC across 4 x AC power sockets. (Can supply up to 7KW for short periods).
---
Optional 400W Solar Panel for off-grid use
If you want to stay off-grid, you can now hire a 400W solar panel too!
---
VMI Awards Best Shorts at KIFF 2023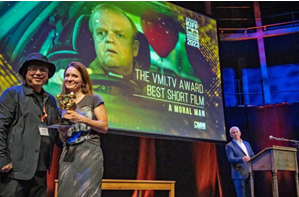 VMI loves to support new entrants to the industry and after a successful inaugural Kingston International Film Festival (KIFF) in June 2022, VMI are proud to continue our support as a partner of KIFF for this year's festival, sponsoring Best Short Film.
---
VMI Sponsors Cinematography Award at Portsmouth Uni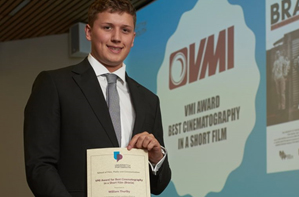 We never forget that we were all once students – even James Cameron and Martin Scorsese had to learn the art of film craft once! VMI are proud to have supported the University of Portsmouth for some years, since Ben Thompson, the Principal Lecturer of the Film School, actually used to work at VMI – admittedly it WAS a long time ago (even in the last century) but the connection remains today!
---
Could Cardboard Be A Game Changer for TV?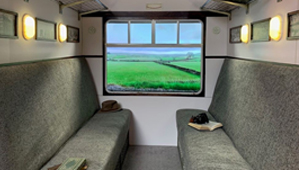 In an industry that in recent years has been encouraged to reduce its environmental impact, cardboard could be a game-changer. It's 80% cheaper than a traditional wood or MDF set, it has a carbon footprint that's 90% lower, and it's 100% recyclable.
---

See more VMI news and products:
vmi.tv