June news from VMI

ANAMORPHICS DELIVER FOR PHOENIX RISE
Phoenix Rise
"There's a stigma that some kids' shows can have which is about tending to have the same high key look and not affording that many creative opportunities," says Claudio Cadman, the show's director of photography (Cunk On Earth). "Right from the start, executive producer Ali Bryer Carron and director Claire Tailyour were taking a very interesting approach where they wanted Phoenix Rise to feel different to any other kids' show."
---
Nanlux Evoke 900C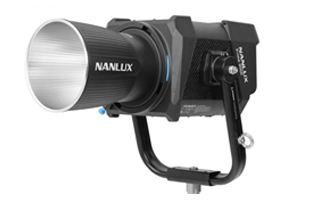 Power With Colour. A super-punchy colour version of the Nanlux Evoke 1200 is now available fitted with a 940W RGBLAC LED head. Deeply impressive and compatible with all of the same accessories that made the Evoke 1200 so popular.
---
Sony FX3s finally arrive...
FX3s are neither new nor sufficiently different to the A7S III that we already carry to persuade us to buy them. However you asked for them, so we bought 'em!
---
May 2023 - VMI Becomes a Net Power Exporter
Our 55KW of solar PV cells in London and Bristol now generate more power than we are able to use. So in May, for the first time,VMI became a net power exporter, sending 481KWh of surplus power to the grid and over 1MWh in June!
---
FINIPROBE TS160 UP CLOSE AND PERSONAL
About the TS160 Infiniprobe lenses
The Infinity Photo-Optical TS160 Infiniprobe is already well known for its extraordinary microscopy and close-up images but what about not having to touch focus or manipulate perspective? They do that too.
Motion Control Shot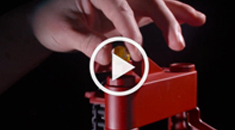 Bill Bennett ASC assisted by DP's Cameron Cannon and James Mathers had a lot of fun setting up this complex motion-control shot, which used the TS-160 Infiniprobe without adjusting any focus!
Forced Perspective Shot
Rob Stiff used the TS160 with Micro HM objective to shoot this shot with forced perspective.
Interview with Infinity's CEO Jay Margolis at Cine Gear
Infinity Photo Optical's CEO being interviewed by DP James Mathers on what makes his lenses special.
VMI Stock TS160s
We stock Infiniprobe TS160 kits which now include the FlipR lens as standard (which optically correct inverted images) and an option which includes the 45 and 90 degree prisms too.
---
ARRI Impression Filters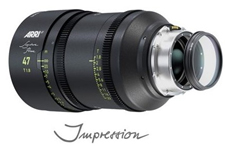 The ARRI Impression V Filter Kit are special filters which fit magnetically to the rear of ARRI Signature primes and offer a range of detuned looks to give very clean lenses more 'character'.
In total eight positive and negative filters allow your degree of 'character' to be applied.
---
VMI Pizza in style...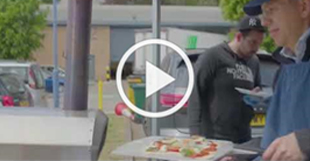 We have a bit of a reputation for doing things a bit differently, so when we decided to arrange a VMI company wood-burning pizza-experience in May 2023, we had a lot of fun and ate a lot of pizzas!
Special thanks to Ruben for making a great video, so that we can remember it so well.
---
6 Years of being been a Living Wage Employer
Back in June 2017, VMI became a certified Living Wage Employer, as it ensured that our staff could earn a wage which the Living Wage Foundation calculated would be enough to live on.
We are proud of the decision that we took and this echoes our values today.
---

See more VMI news and products:
vmi.tv