Kanal D Romania invests in five Sony ILME-FR7 full-frame PTZ cameras at IBC 2023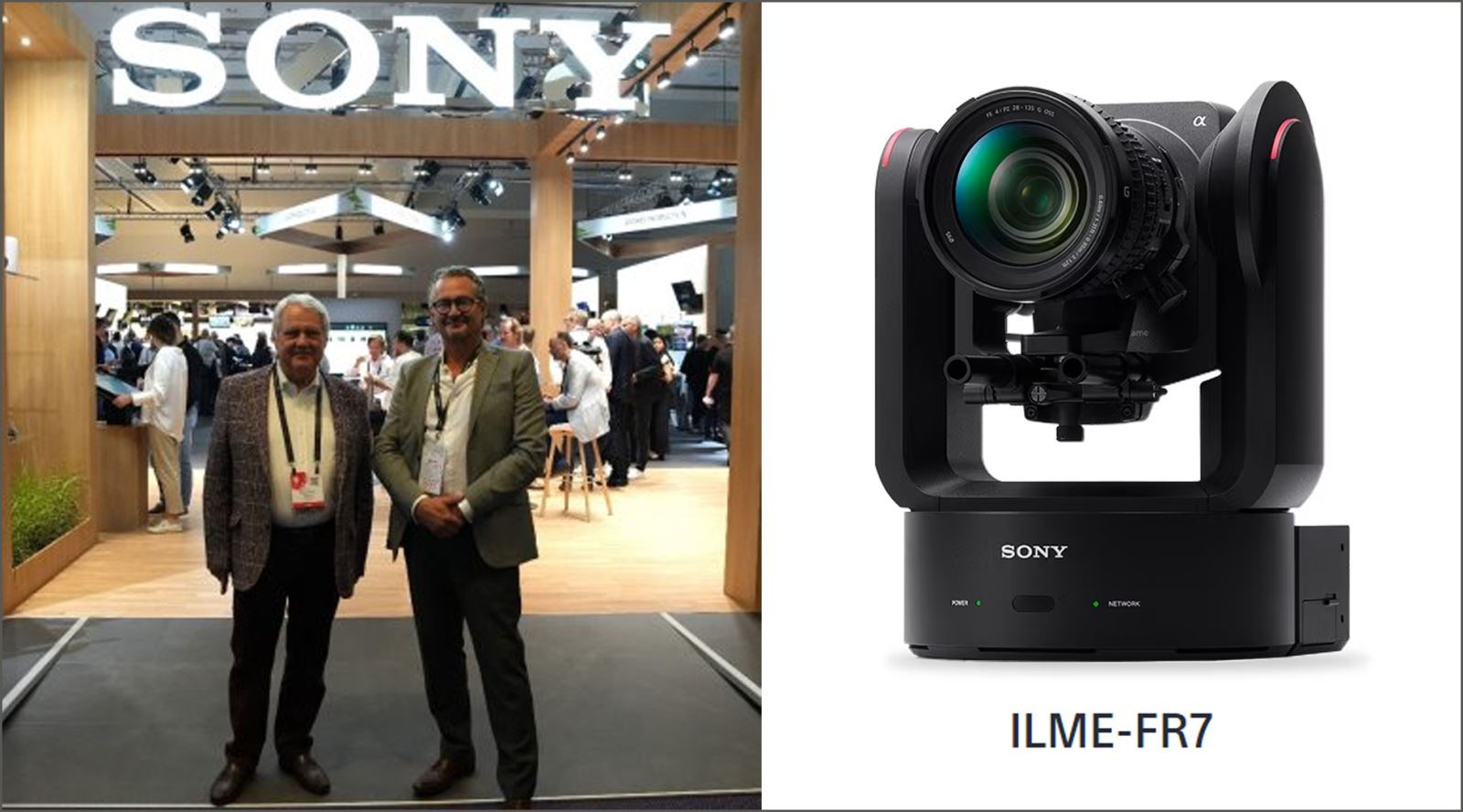 GTC Sponsor, Sony announce it has struck a deal at IBC 2023 with one of Romania's leading broadcasters - Kanal D – for five ILME-FR7 full-frame PTZ cameras with a selection of E-mount lenses to enhance its creative toolkit for live broadcasting.
Kanal D, one of the top three generalist TV stations in Romania, will deploy the FR7s in the broadcast studio of its recently launched second channel, Kanal D2, as part of Dogan Media International's strategy to continually invest in high-end technology.
Local dealer Romtek Electronics was instrumental in the deal, providing their own FR7 demonstration unit along with E-mount lenses to enable the broadcaster to test integration with its current workflows, experiment with viewing angles and explore the creative potential of cinematic shots.
The FR7s will complement Kanal D and Kanal D2's existing fleet of Sony system cameras, professional monitors and audio technology that is in operation across several of its production floors.
Bogdan Teica, Technical Director at Kanal D, says:
The Sony FR7s are a superb addition to our existing studio technology, allowing us to streamline workflows, maximise efficiency and deliver exceptional viewing experiences to our audiences. In Sony we have found a partner whose reliability, technical preeminence and commitment to innovation is second to none.
Norbert Paquet, Head of Live Production at Sony Europe, says:
Since its launch in 2006, Kanal D has become one of the leading broadcasters in Romania, renowned for spectacular visuals and its commitment to expanding creative possibilities. We are proud to be the preferred technology partner to help them achieve this, illustrated by this latest deal signed at IBC. We look forward to supporting their ongoing business expansion in the region.
At IBC 2022, Sony launched the FR7 as the world's first PTZ camera to combine a full-frame image sensor, lens interchangeability, and recently announced new updates to enhance its Live Production operations through live RCP control and FreeD Protocol for Virtual Sets.