Matthews Air Climber, now available to rent at Cirro Lite
1 September 2022
Cirro Lite (Europe) Ltd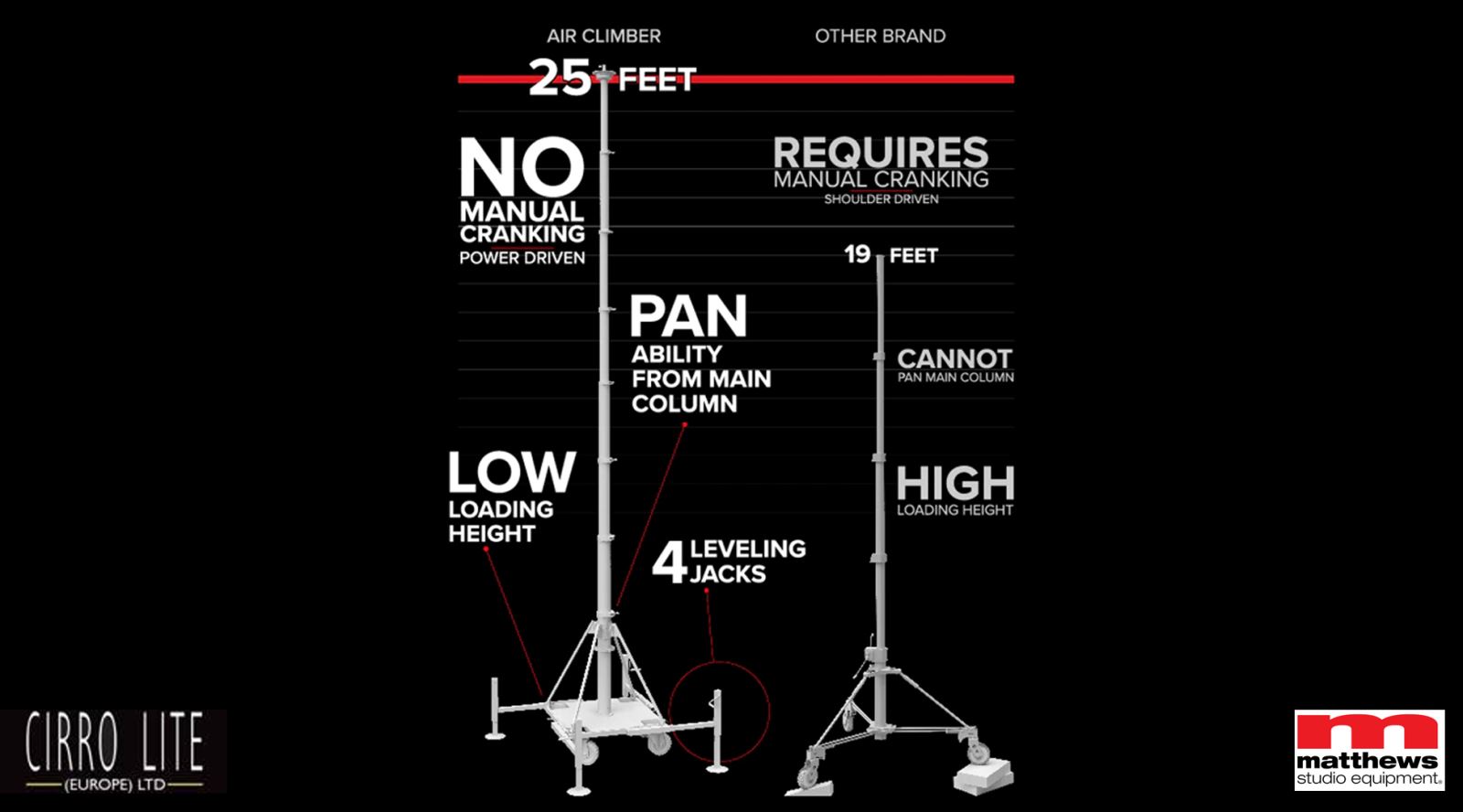 Introducing the Matthews Air Climber, Takes Lighting and Camera Support to New Heights.
Matthews Studio Equipment, known for standard-setting grip gear for location and studio work, introduces the first off-the-shelf, modular grip and lighting stand that reaches 25 feet/7.62 meters. Air Climberuses pneumatics to be safely raised and lowered via a regulator switch and air compressor.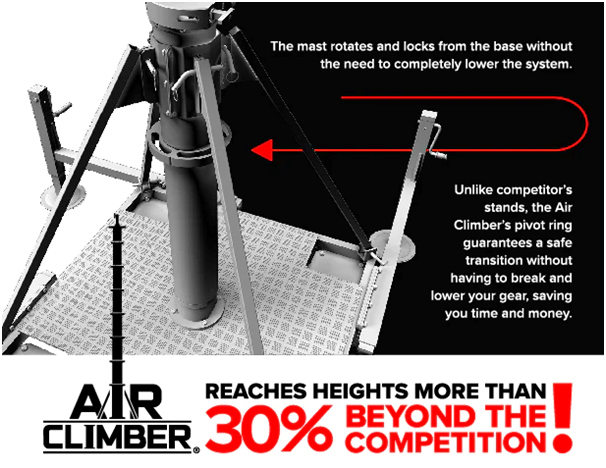 A large leveling platform supports the telescoping column (mast). Complete with eight-risers, the unique design employs seven locking collars with tension control and a frictional locking system for each section. A clockwise turn of the handgrip engages a metal band that braces each riser section and safely tightens and locks the riser tube. Individual riser tubes may be locked in intermediate positions so the user can enjoy precision accuracy when raising and lowering. The system's pan ring allows 360-degrees of mast rotation without the need to completely lower the system — a valuable time-saver.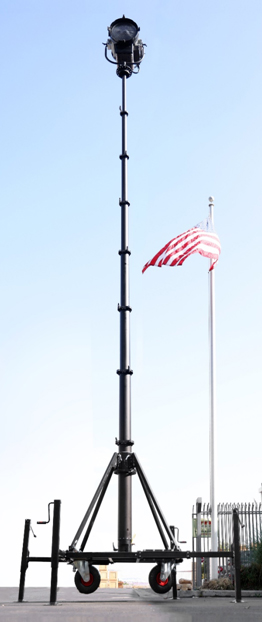 The large leveling dolly platform base comes equipped with four telescoping legs for footprint adjustment (maximum 8'x8'/2.44×2.44m, collapsed 5'x5'/1.52×1.52m) and four heavy-duty jacks with 14″/35.5cm reach to level out the platform.
The 8-section telescoping column can be easily removed from the dolly with a single wrench or can be left built and ready to transport in the back of the truck.
The rotating Base at the bottom of the the column (or mast) offers a Lock and Pan Wheel around it to ease fixture positioning. Four rugged tires with breaks and security struts assure safe and smooth movement and secure lock down.
With a maximum height of 7.62cm/25′, minimum height of 1.98cm/6.5′, and 4.5′ loading height, the system offers a hefty load capacity of 200-lbs/91kg.
Cirro Lite now have the New Matthews Air Tower in their UK Rental Stock.

For any enquiries or appointments to view first hand and run through the finer points of utilising this equipment please contact info@cirrolite.co.uk or telephone: 020 8955 6700