Mo-Sys strengthens its Academy team to stay ahead of growing demand
7 November 2022
Mo-Sys Engineering Ltd


As the demand for Virtual Production (VP) technology continues to increase, there is a requirement for more experience and training for production talent to bridge the growing skills gap. The Mo-Sys Academy, now in its second year, was conceived to provide a unique 'hands-on' training experience bringing students and trainers up to speed with the latest technologies in this ever-evolving industry.
To meet the demand, GTC Sponsor, Mo-Sys is investing in the growth of the Academy team to offer a comprehensive range of Virtual Production training courses going forwards.
Gabriela is a filmmaker who has worked on a wide range of video projects and film production involving some of the latest VP technology. With a bachelor's degree in Film Practice from UAL and an MSc degree in Film Production from the University of Greenwich, Gabriela has just completed her first feature documentary project last September. She has gained valuable experience working as a Teaching Support Assistant for Greenwich University for two years.
Gabriela joins the team as an Academy Tutor, providing group learning for broadcast and film industry professionals, university lecturers and students wishing to upskill and gain valuable VP experience.
Mo-Sys Academy Tutor, Gabriela Predan, says:
I'm looking forward to making a positive impact to the Academy and working with the team in supporting our students. I'm very excited to learn more about Virtual Production and Mo-Sys' ground-breaking technologies. I also look forward to utilizing the academic teaching skills that I've developed at Greenwich University when teaching film students how to develop and shoot their own projects.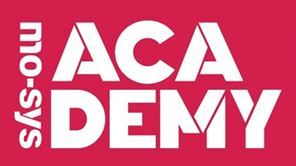 Visit Mo-Sys Academy: mo-sys.com/mo-sys-academy