New immersive possibilities with the latest laser projectors: PT-REQ15 & PT-REZ15
5 September 2023
Panasonic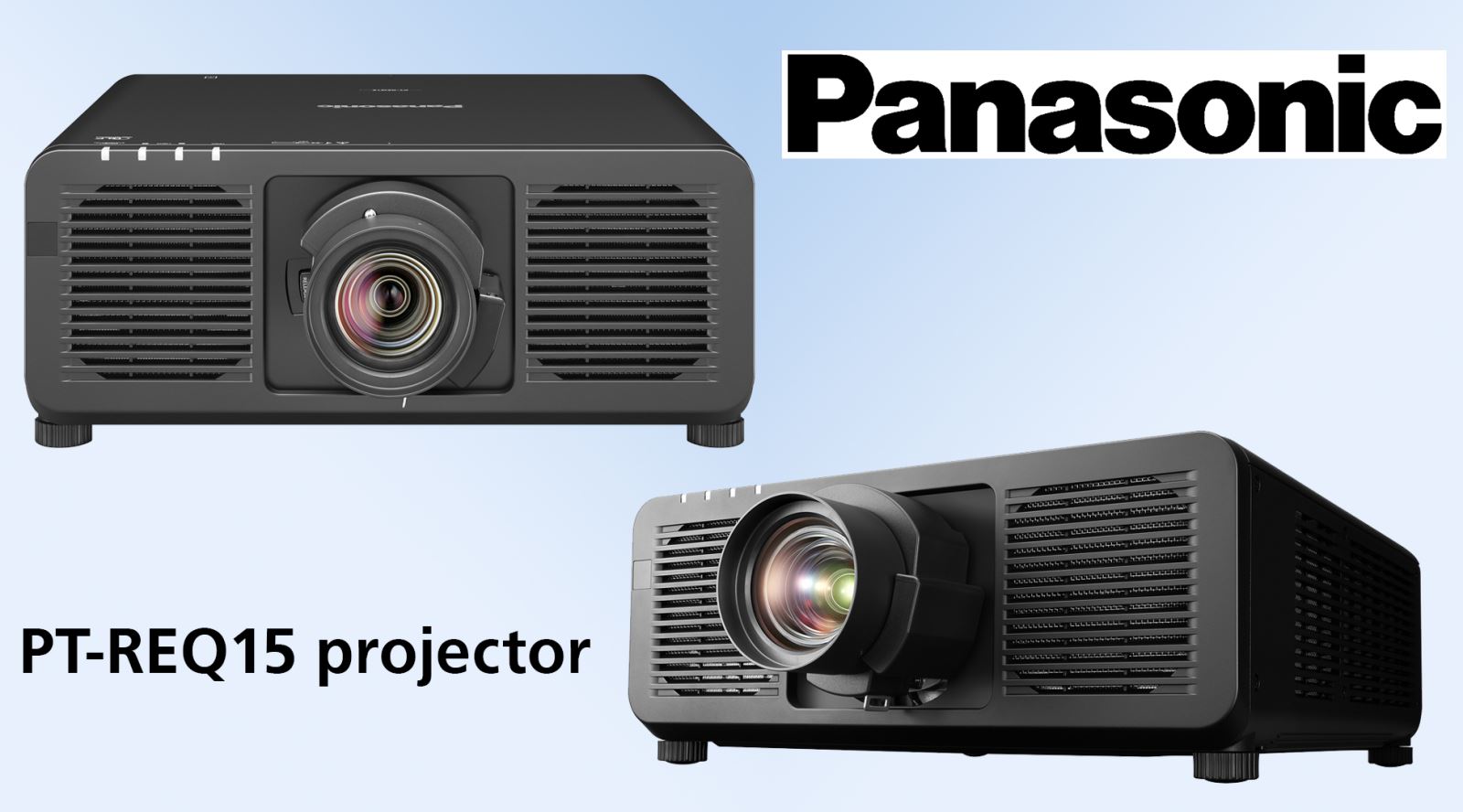 GTC Sponsor, Panasonic Connect Europe announce two new 1-Chip DLP™ laser projectors designed to expand the opportunity to bring new immersive applications to the location-based entertainment industry. The PT-REQ15 projector is the first 1-Chip DLP™ 4K Projector from Panasonic to offer 15,000lm brightness, while its counterpart the PT-REZ15 delivers 15,000lm with WUXGA (1920 x 1200) resolution. Their compact design and high quality visuals mean integrators can avoid costly electrical construction work at the site and bring immersive experiences to new locations where installation space is limited.
The REQ15 and REZ15 will be available from CY2024 Q2.
---
Spectacular Visuals on a Grand Scale
The REQ15 uses Quad Pixel Drive, Panasonic's ground-breaking 2-axis pixel-shifting technology, to reproduce authentic 4K images that are deep, smooth, and detailed. It enables the blur-free projection of 2K/240Hz content over multiple edge-blended screens with a latency of 6ms or less.
The technology can also sync with Panasonic's ET-SWR10 Real-Time Tracking Projection-Mapping System to fuse digital content and analogue motion within XR attractions or stage performances. Rich Colour Enhancer, a technology that expands the red-channel output, delivers more vibrant and accurate red tones. Its new scene-analysis circuitry better recognises light and dark areas of the image for captivating visual impact.
Seamless blends are also vital in immersive 360° spaces, especially when projecting on curved screens. The black-level settings offer point-based border adjustment for arbitrary screen shapes, allowing black levels to be set precisely. With the ability to unlink black-level adjustment from geometric adjustment, black-level settings can be applied to the entire blend, including the image overlaps outside the image display area, for a completely seamless multi-screen image.
---
Effortless Workflow and Expanded Capabilities
An Intel® SDM-ready slot accepts various optional proprietary or third-party function boards. With an appropriate board, users can adapt, scale, and expand connectivity to suit the application's interface or AVoIP standard. New high-contrast lenses feature powered centre and periphery focus for easy adjustment via remote control. On-site workflow is streamlined with an NFC function that allows projectors to be prepped or initialised without power on via smartphone. Preactivated upgrade kits for Geo Pro expand functionality and automate edge-blending via camera.
---
Supreme Reliability with Maintenance-Free Operation
To prevent interruptions that impact the guest experience and reduce operational costs, both products feature an optical engine and laser light source module that comply with the IP5X Dust Protected (IEC 60529) standard, eliminating the need for an air filter and enabling 20,000 hours of maintenance-free operation. The refined liquid-cooling system enables continuous operation in dusty environments. The Multi-Laser Drive Engine has unique failover circuitry that limits brightness loss in the unlikely event of a single diode failure, while a Backup Input function switches to a backup signal without screen-blanking if the primary is interrupted.