Not only for the Sony Burano – new Coco-Vmicro2 adapter from bebob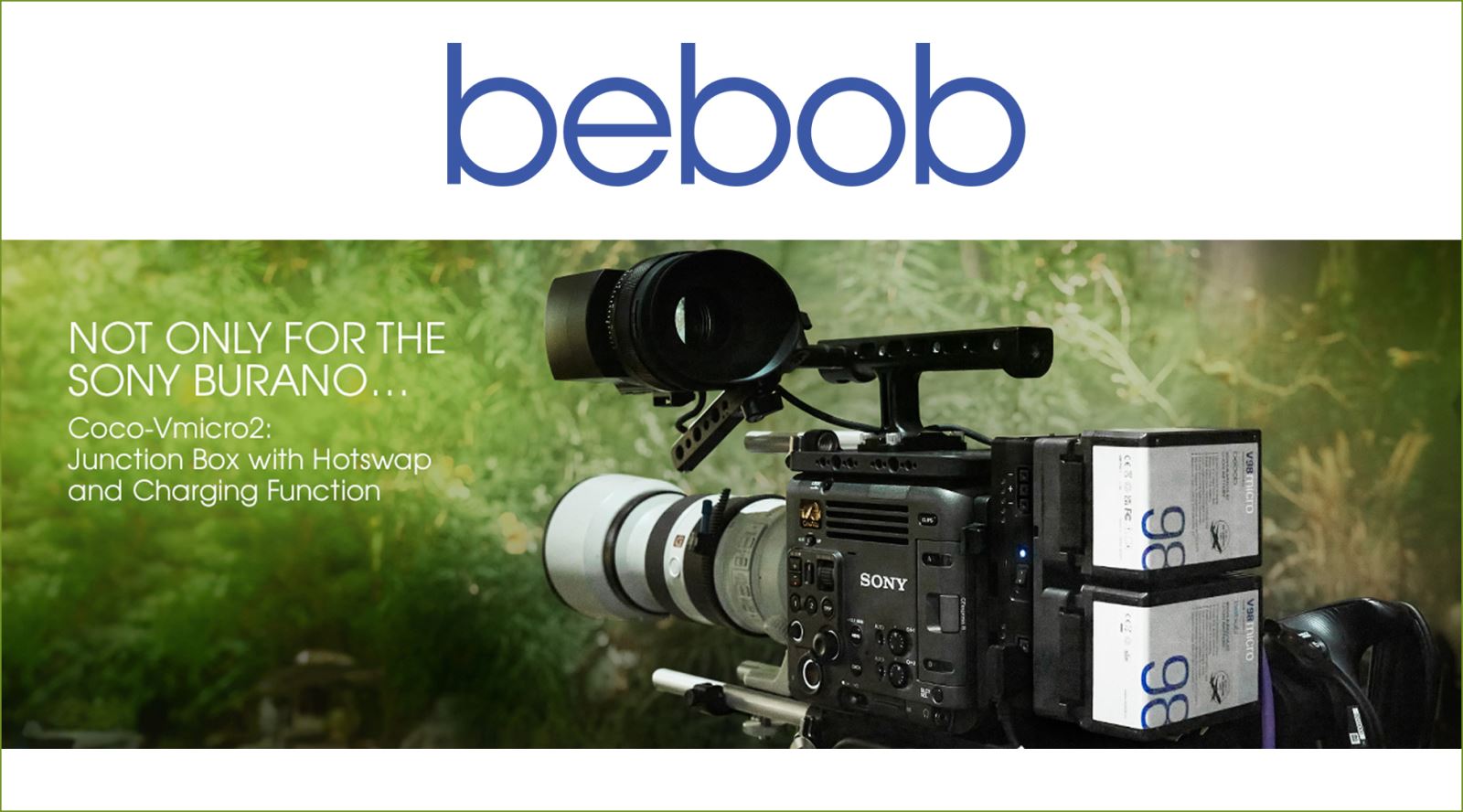 GTC Sponsor, battery manufacturer bebob is expanding its portfolio with the versatile new adapter, Coco-Vmicro2. Compatible with two Vmicro batteries of any capacity, the Coco-Vmicro2 allows for battery replacement during camera operation thanks to its Hotswap function. As a junction box, it features numerous outputs for accessories and can also be used as a charging station through the integrated D-Tap connector. The Coco-Vmicro2 is perfect for all V-Mount cine cameras, including the new Sony Burano.
One adapter, numerous applications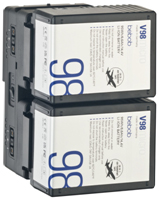 The Coco-Vmicro2 is based on two V-Mount adapter plates for Vmicro batteries with Hotswap and charging functions, as well as additional outputs for connecting accessories. Both slots are compatible with Vmicro batteries of any capacity (45Wh, 98Wh, 150Wh, or 200Wh) – once the first battery is depleted, the second one is automatically activated to power the camera. The status of each battery's charge can be checked using two five-stage LED indicators on both sides of the adapter. With the DC-In D-Tap connector on the Coco-Vmicro2, the connected batteries can be charged directly on the camera using an S1micro fast charger.
Various outputs allow for the connection and power supply of versatile accessories – be it monitors, camera lights, microphones, or transmitters. Thus, the Coco-Vmicro2 expands the range of possibilities, especially for particularly minimally equipped cine cameras, such as the new Sony Burano.
bebob's new adapter measures 90 x 140 x 35 mm (W x H x D) and weighs 620 grams.
---
Soon also available for A-Mount (Gold-Mount compatible) batteries
In November, bebob will also release a Gold-Mount compatible version of the same adapter, the Coco- Amicro2.
Specifications
Model: Coco-Vmicro2 and Coco-Amicro2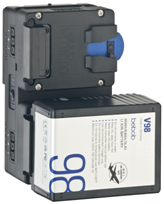 Mount: V-Mount and A-Mount
Compatible with 12V Vmicro batteries or 12V Amicro batteries
Max. current consumption: 16A
Hotswap function
Outputs:
- 3 x Twist D-Tap: 13V reg / max. 5A
- 2 x USB (A): 5V / max. 1A
- 1 x Lemo 2p: 13V reg / max. 1A
- 3 x Hirose 4p: 13V; 5V; 7.6V/8.4V (switchable) / max 1A
Inputs:
- 1 x Twist D-Tap DC-In: 14.4V unreg. max. 5A
- 5-stage LED display to indicate the charge status on both sides
Dimensions: 90 x 140 x 35 mm (W x H x D)
Weight: 0.620 kg
---
Prices and availability
The recommended retail price for the Coco-Vmicro2 and Coco-Amicro2 is 990 Euros. The adapters are available now (Coco-Vmicro2) or will be available in November (Coco-Amicro2) at all reputable bebob dealers.


For more information, please visit: bebob.tv