Panasonic AV Digital World adds live events and Esports to its next generation 3D platform
8 September 2022
Panasonic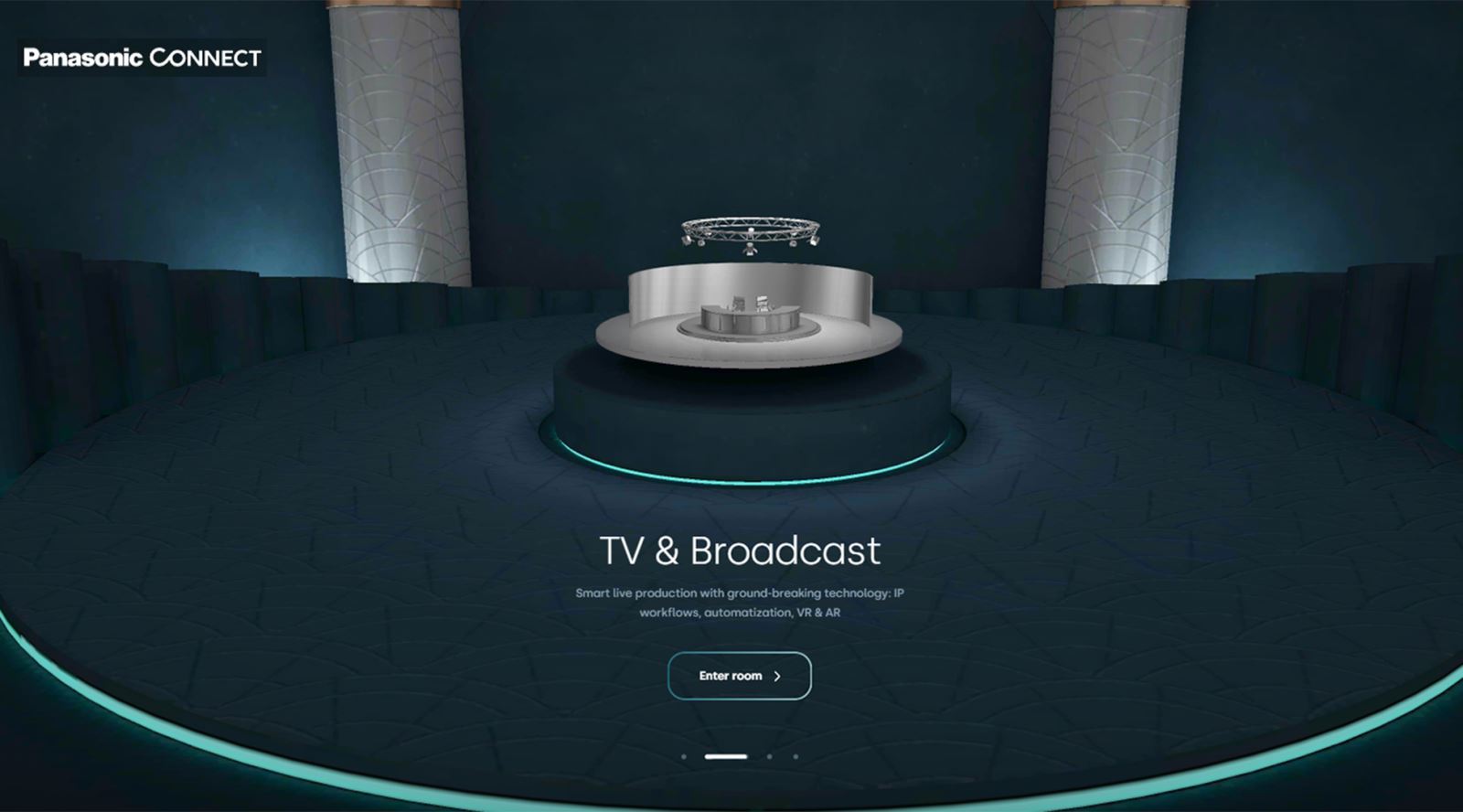 GTC Sponsor, Panasonic has added Live Events and Esports rooms to AV Digital World, its next generation 3D digital platform, designed for visitors to discover and explore its solutions in a whole new way. Alongside Corporate and Education and TV and Broadcast rooms, visitors now have access through their PCs to the Live Event and Esports rooms where they can see the total glass-to-glass solutions available for these fast-growing industry sectors and explore and interact with each of the individual products.
Andre Meterian, Director of Professional Video Systems for Panasonic Connect Europe, says:
The business world is changing and for those less inclined to visit shows and travel, they now have the opportunity to see the latest Panasonic Broadcast and ProAV solutions for different industry sectors up close, from their laptop or mobile, at the click of a button.
In the digital rooms, visitors can easily move around the virtual environments to see Panasonic's latest Broadcast and ProAV solutions. These include Kairos, Switchers, Studio cameras, PTZ cameras & controllers, Robotics solutions and the 30.000 lm 3-Chip DLP projector PT-RQ35.
Visitors can click on an individual product for additional information and a 3D close-up view of the product and its features. In addition to the new rooms, Panasonic has also added additional Visual solutions to its Corporate room. These include the latest projectors and collaboration technologies, such as Panasonic's wireless presentation system PressIT and its next generation camera speakerphone, PressIT360, designed to take the pain out of hybrid meetings.
AV Digital World will also be complemented by the development of Panasonic's Virtual Demo Rooms, which will enable partners and customers to take control and test Panasonic's range of ProAV solutions remotely. The first Virtual Demo Rooms will be launching later this year.
Experience Panasonic's AV Digital World:


technology.panasonic.eu/av-digital-world/