Panasonic Connect develops IP-Enabled compact live switcher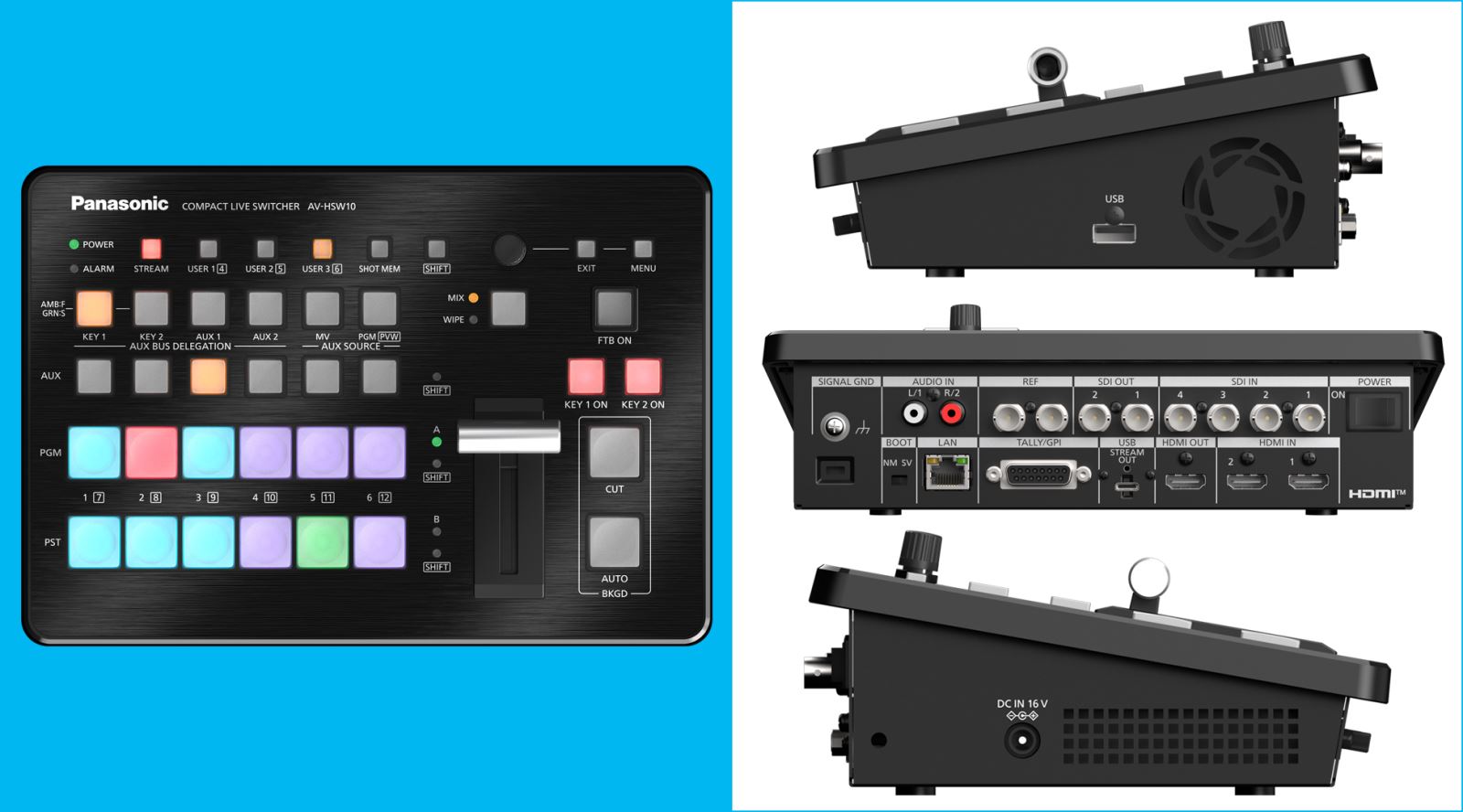 GTC Sponosr, Panasonic Connect announces that it has developed a new IP-compatible compact live switcher, the AV-HSW10 for easy, high-quality video streaming of university lectures, corporate webinars and other diverse live events. Based on Panasonic's predecessor AW-HS50 live switcher, which has been widely used for various live productions, the new model features a compact body with 10bit processing and achieves higher operability, greater reliability and advanced functions such as IP compatibility, making this the ideal choice for contemporary live video production.
The AV-HSW10, which is scheduled for commercial release in the fourth quarter of this year, will be exhibited at the
2023 NAB Show
featuring broadcasting equipment in Las Vegas, USA from April 15 to 19.
---
Broadcast-quality Video Production
The AV-HSW10 is Panasonic Connect's response to the increasing demand for high-quality video used by companies and schools, as well as the need for labour-saving IP compatibility in video production. It supports the most widely used broadcasting protocols and features IP inputs/outputs such as NDI®1,2 and SRT in addition to SDI and HDMI, all contained in a conveniently compact and highly mobile notebook-size chassis.
When combined with IP-enabled PTZ cameras, it creates a simple IP-based video production system. The AV-HSW10 also supports RTMP for direct upload to streaming services, and USB Video Class for compatibility with web conferencing services. Systems can be adjusted based on the site size and platform, enabling one-person operation from production to distribution.
---
Increased Operability and Robust Design
The AV-HSW10 supports high-end production, including 10bit processing for broadcast-quality video. In addition, the popular design of its predecessor, the AW-HS50, has been enhanced for even greater operability and robustness. User-friendly buttons on the main unit, a handy T-shaped fader, and intuitive on-screen displays ensure easy, error-free operation — vital for live-venue production.
Furthermore, the AV-HSW10 will be compatible with the Panasonic Software Control Panel for viewing video and images in applications, as well as for easy, direct switching from a PC via a network3, allowing multiple people to work simultaneously for extra-efficient on-site operation.
Boasting IP-based convenience and high-quality video, the AV-HSW10 is the ideal choice for simplifying on-site video production and broadcasting, whether for a high-flex educational class, a webinar to enhance corporate presence or countless other live events.

For more information on the AV-HSW10, visit:
pro-av.panasonic.net/en/products/av-hsw10