Panasonic Connect intros two new IP Systems to support live production transition
18 October 2023
Panasonic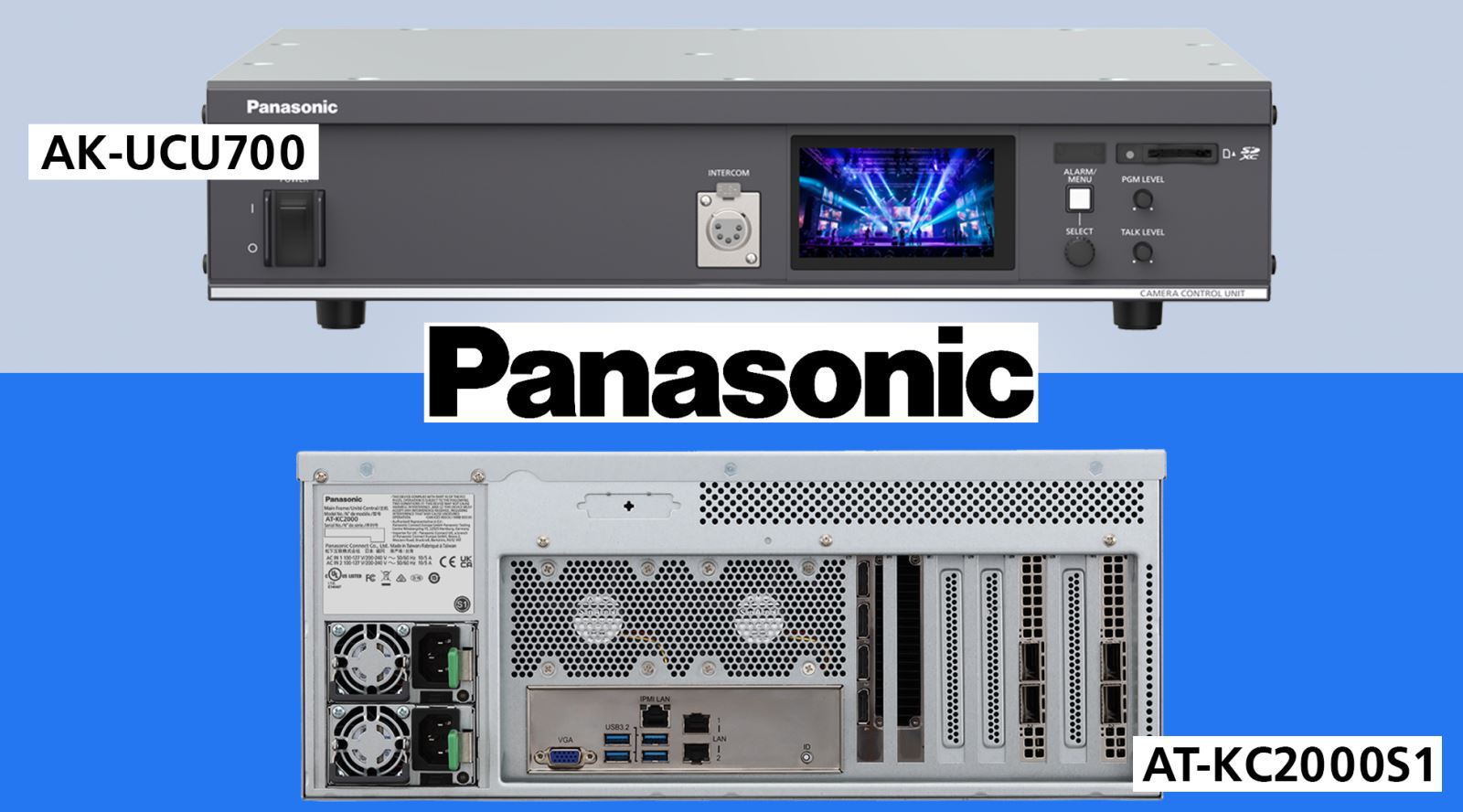 GTC Sponsor, Panasonic Connect Europe announces a new camera control unit (CCU) to support a wide range of IP migration paths for the company's existing 4K studio camera systems. As the live-production industry migrates to IP-based systems, this new AK-UCU700 series offers 4K and HDR operation, flexible IP migration of existing operation systems, seamless migration from conventional CCU-based baseband systems, and a 3.5" LCD touch panel for easy operation.
The AK-UCU700 supports the new SMPTE ST 2110 IP-transmission standard as well as JPEG-XS to compress 4K video by a factor of 10 without degrading quality. It's also the industry's first studio camera system to support the Dante network audio standard as well as the NDI® (High Bandwidth NDI®) and SRT (Secure Reliable Transport) IP transmission standards.
---
Expanded KAIROS
In addition, Panasonic Connect Europe also announces the Kairos Core 2000 (Main Frame) new series, AT-KC2000S1, one of the KAIROS IT/IP platforms for professional live-video production and distribution. The AT-KC2000S1 can support a flexible number of inputs and outputs to suit customers' video production, alongside ST 2022-7 redundancy for broadcasting and event distribution using a network. This series is ideal for customers broadcasting or live streaming events and sports using a network, and supports unlimited and more stable video production.

The AT-KC2000S1 is a mainframe equipped with the same functions as the second-generation Kairos Core 2000 (AT-KC2000) announced in August of this year and can be used without halving the number of inputs and outputs when operating with redundancy.
Andre Meterian, Director of Professional Video Systems for Panasonic Connect Europe, says:
Demand for hybrid video production is growing and viewing habits are rapidly diversifying. It's driving a need for the industry to support various resolutions and aspect ratios as well as simultaneous distribution to multiple media. These two latest IP-based systems help organisations transition to the new production reality and Panasonic Connect Europe is leading this charge.
---

The AK-UCU700 series is scheduled for release in the first quarter of 2024. The KAIROS AT-KC2000S1 will be available from December 2023.