Panasonic introduces two next generation series of 4K professional LCD displays
6 December 2022
Panasonic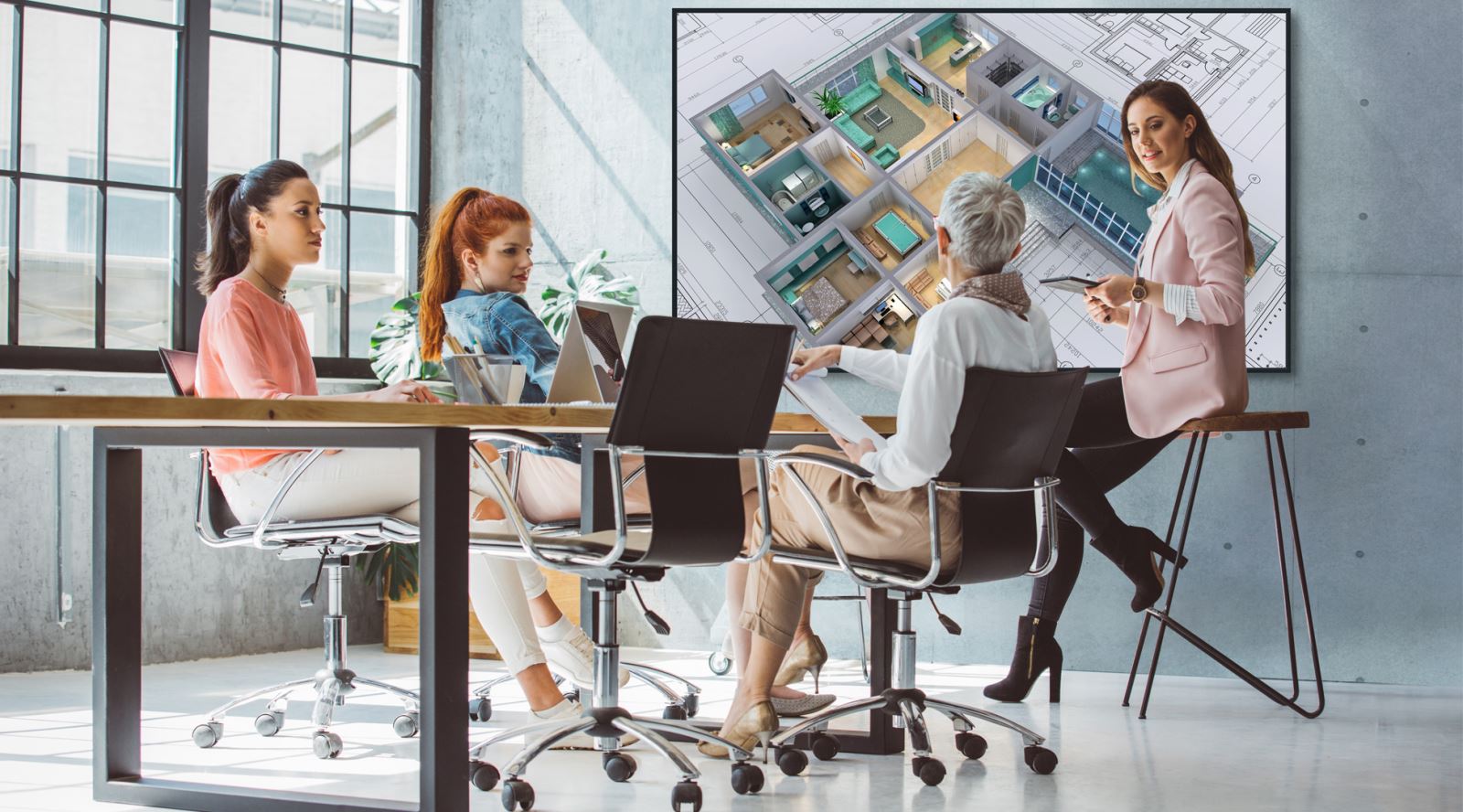 GTC Sponsor, Panasonic announces two next generation series of 4K UHD Professional LCD displays designed for any location and application in public spaces, business and education. Replacing the SQE1 series, the Panasonic SQE2 series is an advanced display designed for 24-hour operation and crystal viewing clarity with its high haze anti-glare panel for the brightest lit rooms and public signage. The CQE2, replaces the CQE1, and is ideal for conference rooms and classrooms with 16-hour continuous operation and flexible connectivity. The wide-ranging line-ups, from 43-98 inches, will be available in the second quarter of 2023.
---
Premium SQE2 offers superb viewing quality
The SQE2 series is designed for viewing digital content in absolute clarity in brightly lit conference rooms, collaboration and retail spaces. It offers displays with a brightness of 500cd/m² and an anti-glare panel, with a minimum haze treatment of 25%, reducing the reflection of ambient light and vastly improving visibility in all environments.
For ultimate flexibility and a clean look without set-top-boxes or cables, the SQE2 Series is also equipped with the slot for Intel® SDM specification supporting applications such as digital signage and broadcasts, using a built-in PC, terminal board or wireless presentation system.
---
CQE2 features increased capabilities and connectivity
Panasonic has also announced an improved entry-level CQE2 series, with increased brightness to 500cd/m2 and all models featuring a 3840 x 2160 pixel 4K LCD panel, delivering high-resolution image quality of approximately 8.29 million pixels - four times higher than Full HD. The CQE2 displays can continually operate for up to 16 hours, making them ideal for education and conference room installations, with the leading TH-98CQE2W model able to operate for 24 hours a day.
---
Superb functionality across both series:
The flexibility to be installed portrait or at a tilt angle
Android OS installed and are compatible with HTML5 Browser
Bluetooth functionality to connect devices such as a mouse and keyboard
Wi-Fi functionality to wirelessly display images from a PC or Android device
Vanessa Lovric, European Product Marketing Manager for Visual Systems Solutions at Panasonic Connect Europe, says:
With more intensive use of digital content and public and private spaces increasingly incorporating more natural light to boost wellbeing, we need displays that are designed to meet our evolving requirements. These next generation SQE2 and CQE2 series do just that by offering better viewing quality in brightly lit environments, alongside more functionality and flexible connectivity than ever before.