Panasonic projectors help frameless - The UK's largest immersive attraction
22 November 2022
Panasonic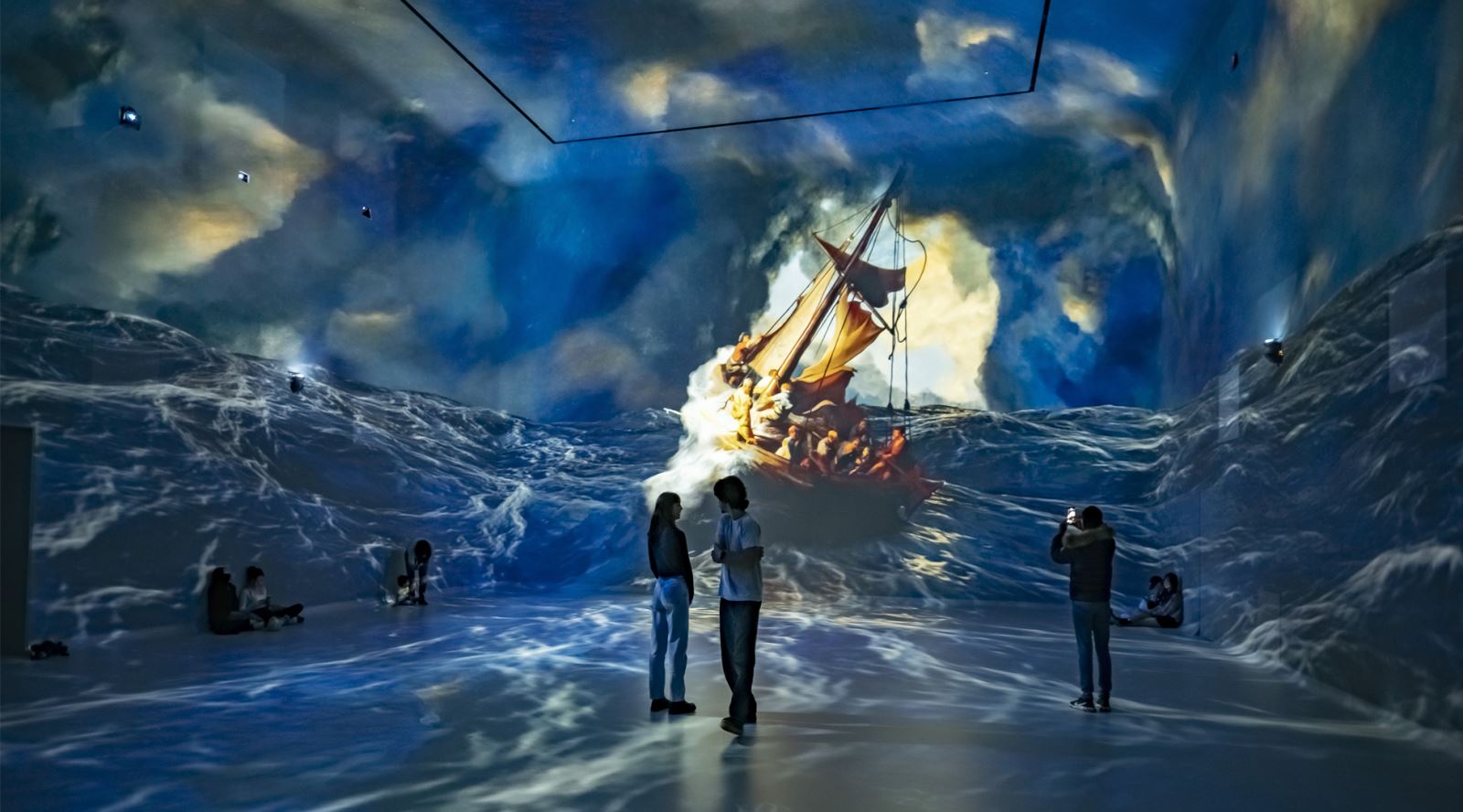 Photo by Antonio Pagano
Incredible 4K images, Ultra Short Throw lenses and projector reliability at the heart of success for Frameless.
When the creators of Frameless, the UK's largest digital immersive art experience, were planning their ambitious project to "set art free" at the 30,000 square feet venue in London's Marble Arch, they knew that their choice of technology partner for the projection technology was going to be critical.
The ambition was to create an immersive experience to excite and inspire visitors of all ages. Frameless would use more than 50 state-of-the-art projectors to elevate the traditional art experience to a whole new level, accompanied by a score of breath-taking classical and contemporary music played over 158 state-of-the-art surround sound speakers.
Ground-breaking techniques used in the galleries included mirrors and wrapping projectors in mirror foil to give the effect of visual infinity, using six-sided projection to place visitors at the heart of an almost spherical land, sea or city scape and using semi-transparent screens in a darkened room to create a maze of content to get lost in.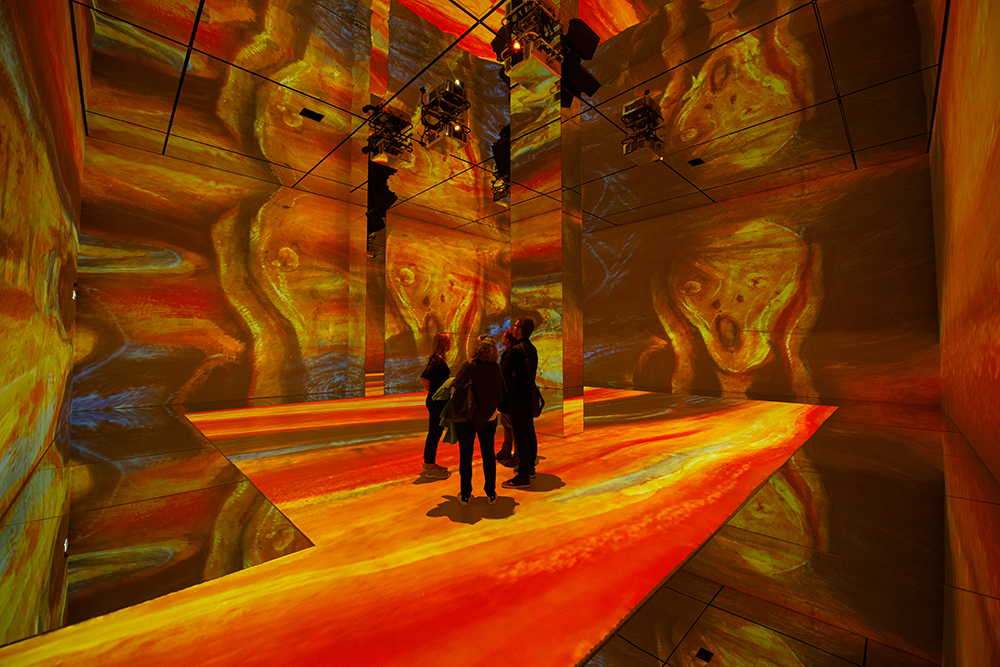 Photo by Antonio Pagano
Competitive testing
To test the capabilities of the latest projectors on the market, Frameless worked with its integration partner and live events and immersive experience expert Creative Technology to organise a competitive shoot-out with the three leading projector manufacturers.
Simon Kentish, Chief Technology Officer, at Frameless says:
The success of the project would stand or fall on the quality of the immersive experience that we delivered. Once we saw the Panasonic 3-Chip DLP projectors in action, they were the clear leader in picture quality and reliability.
Panasonic's original pixel-quadrupling technology in its RQ22K and RQ35K projectors produced stunning 4K+ visuals at 20,000-30,500 lumens. The projectors deliver uniformity in both brightness and colour performance, allowing images to be seamlessly blended, avoiding distractions or blemishes that could break the connection with the viewer.
In addition to the immersive experience, Frameless was keen for the projected images to be easily captured on video and in photos for social media. Simon explained:
The ability for visitors to share images and videos of the spectacular projected art on social media was an important marketing consideration. Many of the projectors produced images that did not capture well but, if possible, the Panasonic projector images looked even better on camera!
Frameless also uses Panasonic's MZ16 projection series. This 3LCD technology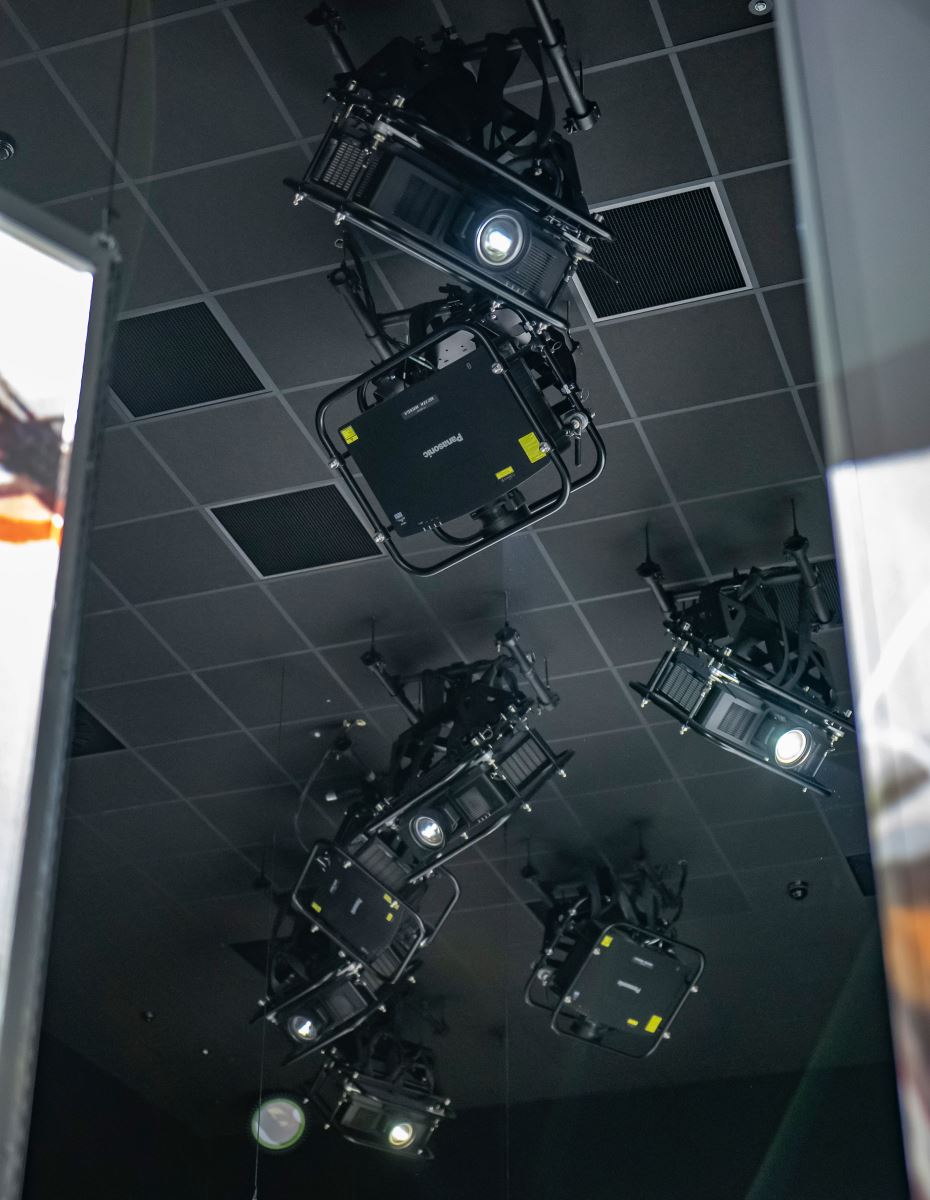 provides vibrant HD quality images, and reliability is assured by the liquid cooled laser diodes and sealed phosphor wheel that protects against dust ingress to provide long life brightness.
Using more than 50 Panasonic projectors in total, the art projections inside the attraction are delivered by 479 million pixels and 1 million lumens of brightness and vivid colour. Visitors don't look at a picture, they are inside the picture, with every brush stroke, every splash of colour, every moment of inspiration surrounding them.
To create the incredible surrounding immersive effects, Panasonic Ultra Short Throw (UST) lenses are used with 80% of the projectors. These specialist lenses allow projectors to be hidden in the ceilings, so as not to distract from the immersive illusion, and to project at incredible angles to surround the visitor without casting shadows.