Procam announce Procam Projects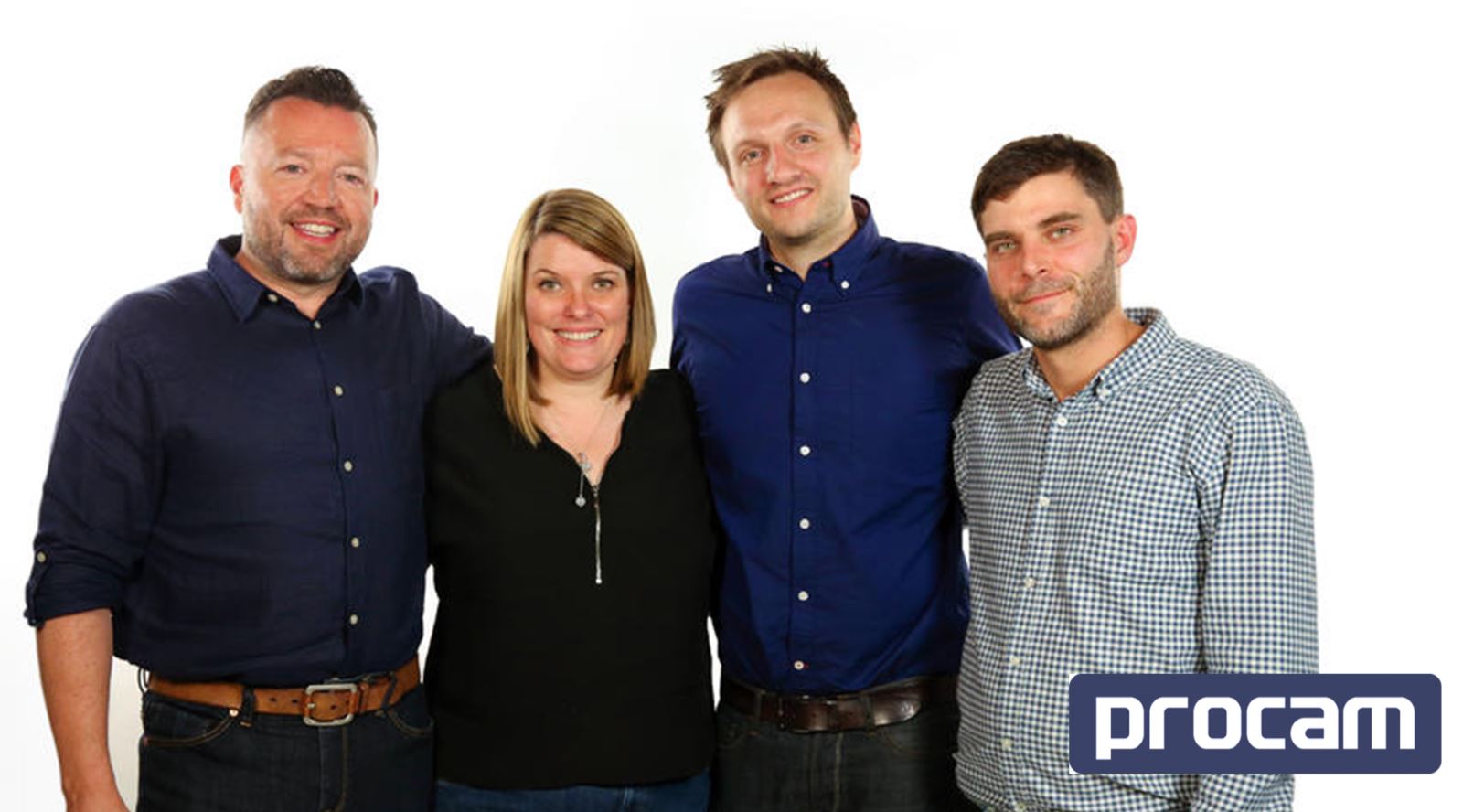 GTC sponsor Procam, the UK's largest digital cinematography and broadcast hire firm, has just announced a new division to be called Procam Projects. This development is in response to the market's growing demand for multicamera, fixed rig, robotics, minicam projects, car rigs and portable production units.
Senior appointments
The new operation will be led by former HotCam employees, Vicky Holden and Dan Studley. The pair bring a wealth of experience to their new roles. Appointed at senior management level, Vicky assumes position of Procam Projects Managing Director and Dan joins as Group Technical Director.
Adriano Martelli is promoted to Senior Project Manager, whilst a number of new engineering appointments will be announced in the coming weeks.
The new team will have access to £1.2m for immediate requirements, which will include the upgrade of all PPUs to 4K. Further investments will be made in fibre infrastructure and workflow solutions, such as the Quadrus system to further improve multicamera and fixed rig productions, with funds being set aside for product development.
With years of experience in dealing with complex television shows, Vicky and Dan have developed key skills in managing production budgets, technical resources and personnel. Their credentials include having worked on award-winning shows, such as The X Factor (Thames/ITV), Britain's Got Talent (Thames/ITV) and The Only Way Is Essex (Lime Pictures/ITVBe).
Vicky and Dan will work across Procam operations in London, Manchester, Glasgow, Edinburgh and New York to offer bespoke project management and technical solutions to broadcasters, production companies, and blue chip organisations.
Forthcoming projects
Already in the works for the team are a range of projects across music, entertainment, reality and live production. The development of Procam Projects increases the Procam Group offering, which will now facilitate all forms of production – television, drama, film and commercials, as well as moving further into the corporate sector.
Vicky, who will be based in the new Projects facility in London, said: "Having heard about Procam's reputation for its great service to clients, I knew it was a company where my passion and skills would be welcomed. I am excited to a part of this new chapter in Procam's journey and play a key role in developing high quality solutions for clients."
Dan, Group Technical Director, said: "I am thrilled to be a part of the new Procam Projects division. My whole career has been spent providing technical management for productions and I look forward to working with the team to provide companies with the best technical solutions."
"This is a landmark moment in the history of production facilities in the UK," said John Brennan, Group CEO, of Procam. "This development further enables the Procam Group to meet the scale and ambition of modern productions."
Procam is the UK's largest digital cinematography and broadcast hire facility. For over 25 years, it has supplied production equipment to industry professionals throughout the United Kingdom and internationally. With offices in London, Manchester, Edinburgh and Glasgow, Procam's services include equipment and crew rental, project management, workflow consultancy and 24/7 technical support. In 2015, Procam expanded internationally in the US with Procam NY, through its acquisition of Hotcam NY, and also recently acquired renowned lens service and manufacturing facility True Lens Services (TLS).