Projects Department expands its Element Tile range
8 February 2023
Projects Department Ltd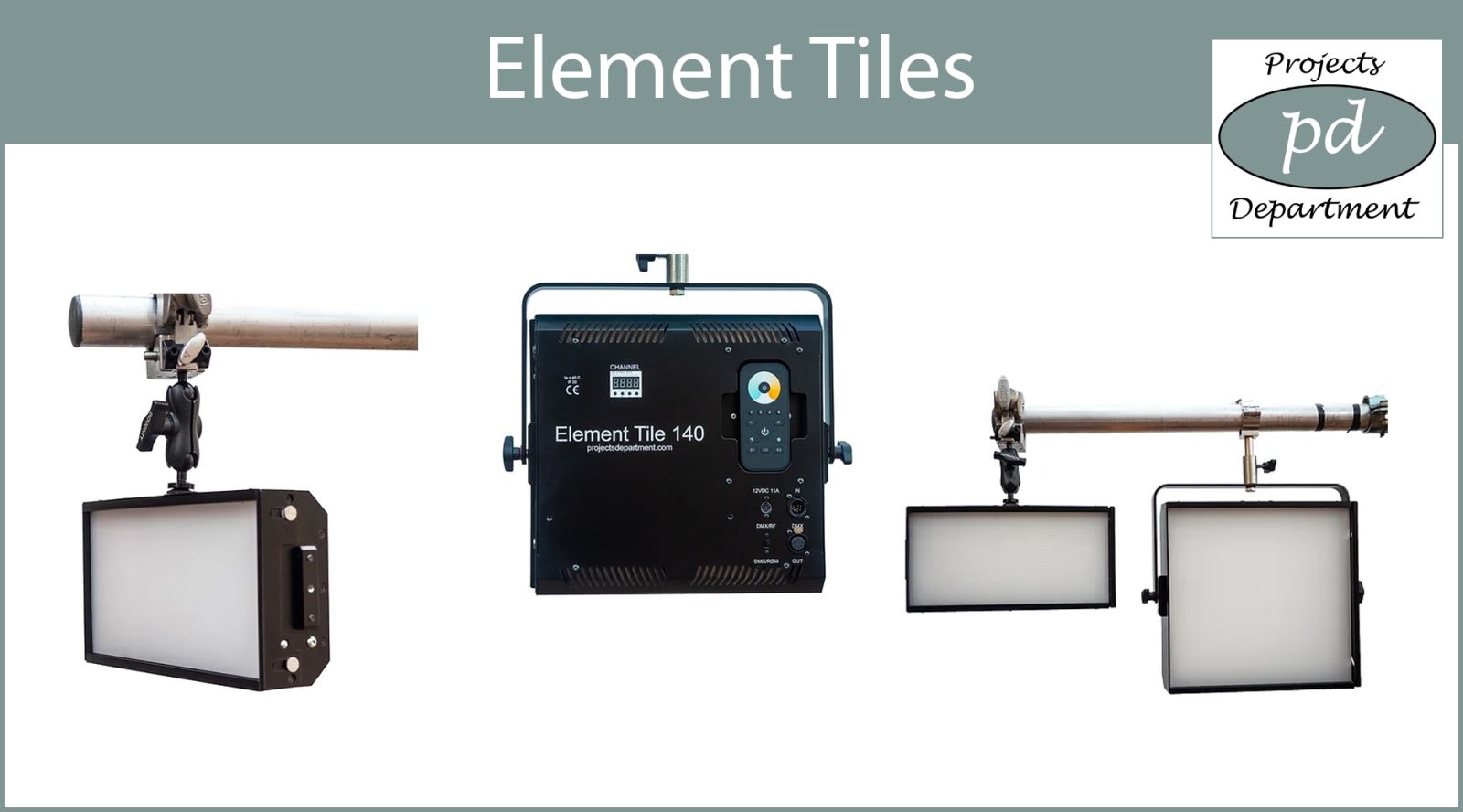 GTC Sponsor, Projects Department is the manufacturer of the Element Tile LED. A studio light that has been carefully designed. The original model offers 140W of variable white light, and features a full metal housing, fanless operation, DMX or RF remote control. It's a powerful yet lightweight and compact unit that gives excellent quality of light and is easy to operate.
The Element 140 was incredibly well received by customers who loved the simplicity of its design and operation. Whilst the high end "Designer brands" of studio lighting have their place, not everyone needs or can afford a lamp that includes all the bells and whistles. That is where the Element Tile fills in, and following the successful launch of the ET140 Projects Department has expanded the range to include different sizes and an RGBW version all of which are available now via www.pdl-products.com/element.
Building on customer feedback there are now plans in place to launch a further two versions to the range.
ET140XT
The first of the new designs is the ET140XT, this unit provides the same 140W as the original lamp but in a shorter, wider shape. This unit will have an alternative power source. It can be run via 12VDC with mains PSU, or via battery as per all models. Or via a 90-260V AC mains input only, which allows you to daisy chain AC power as required.
ET280
The second planned design is the larger ET280. This will be a 2x1 design lamp that uses 24V LED Rosco Tape. Both new designs will feature all the original aspects which made the Element Tile a success such as full metal housing, fanless operation, full 2 year warranty and aftercare services. All Element Tile models are available to order in variable white or RGBW depending on your needs.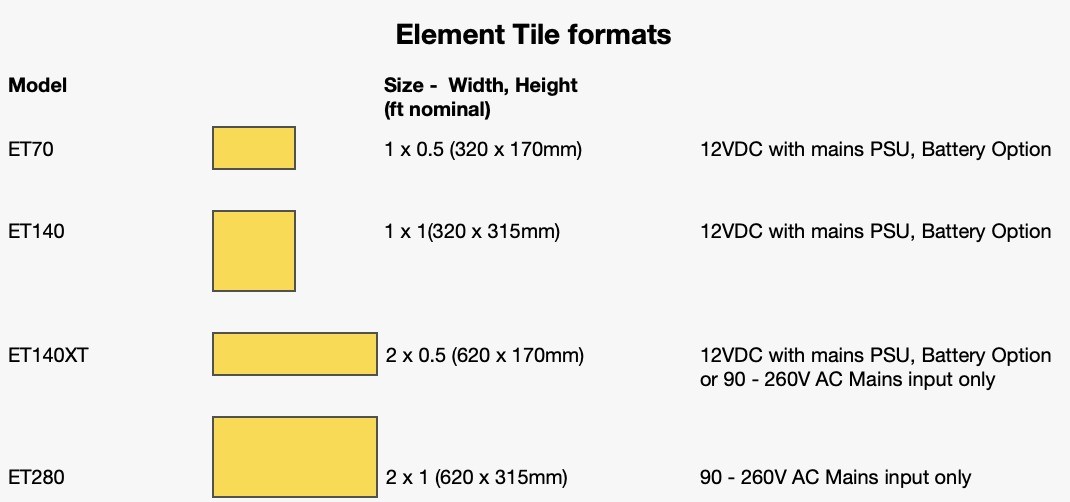 Projects Department expects to fully launch the ET140XT by summer 2023 and the ET280 by the end of 2023.
---
Projects Department will be exhibiting at the BSC Expo in Battersea, London from 24 - 25 February.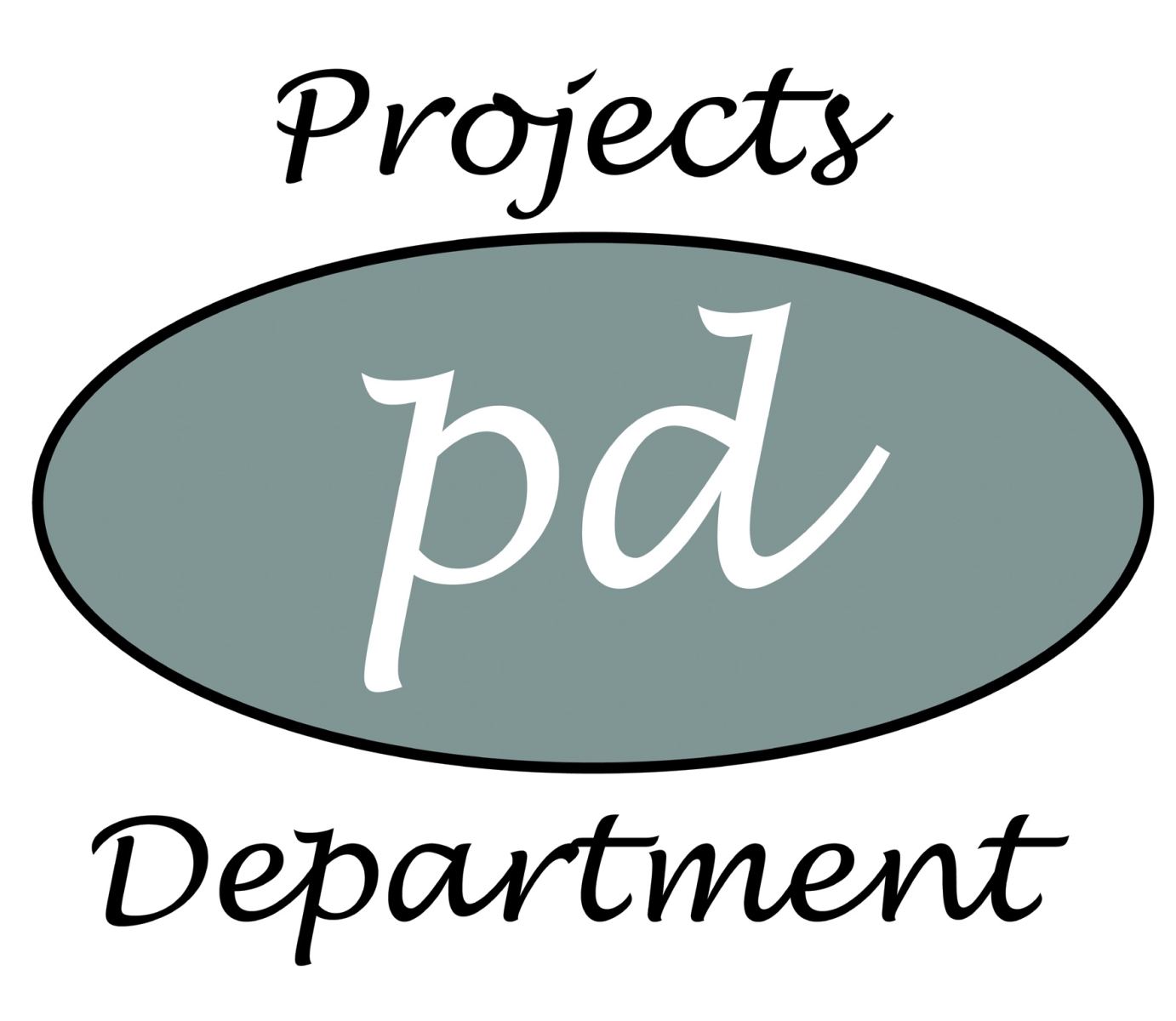 Please browse the existing Element Tile range or for any further information, please contact: Element@Projectsdepartment.com