Rosco announces the DMG DASH Octa Kit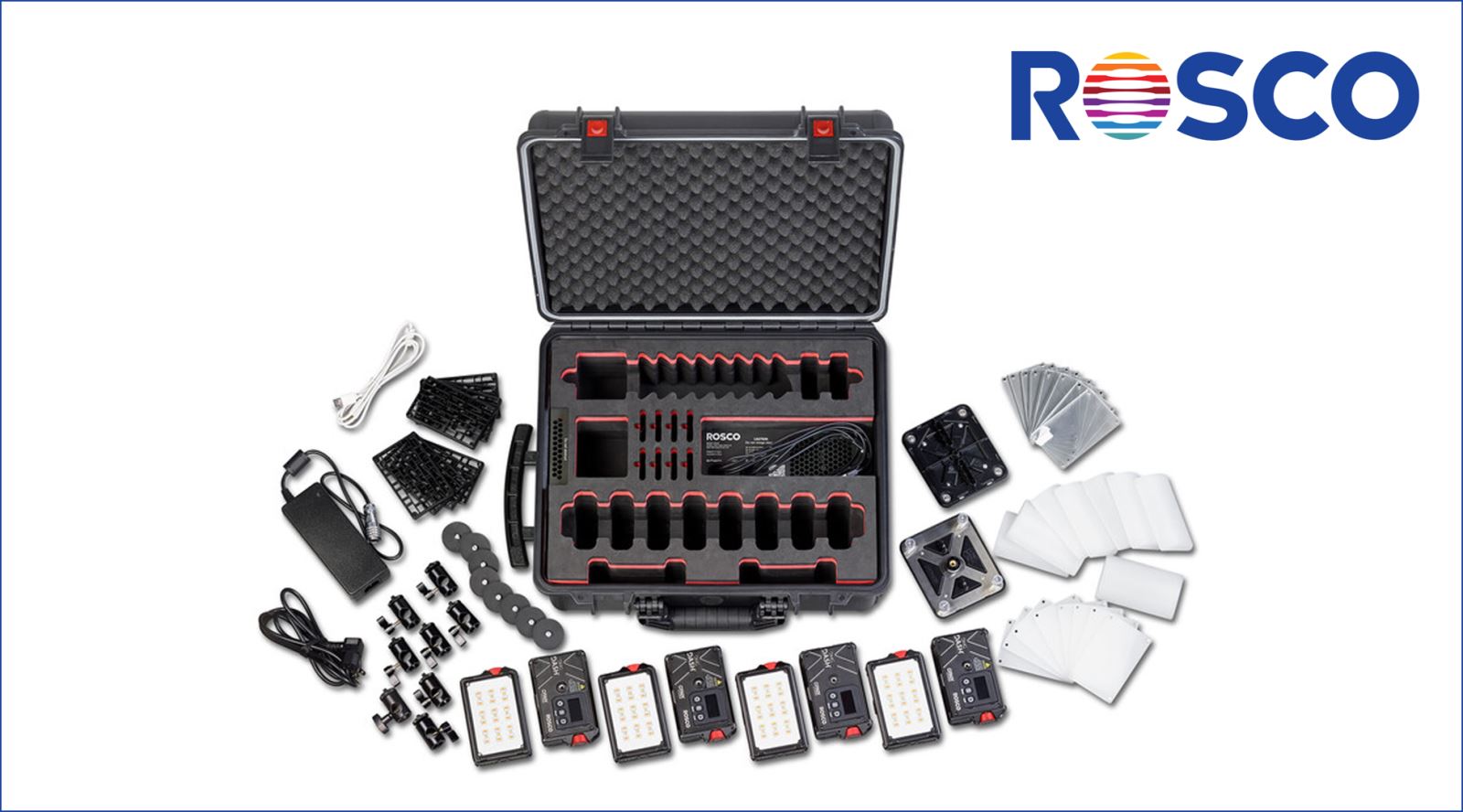 GTC Sponsor Rosco, announce the release of its new DMG DASH™ Octa Kit – a set of pocket LED lights for filmmakers and rental houses.
The DMG DASH Octa Kit includes eight DMG DASH CRMX fixtures and eight sets of accessories inside a compact and durable, rolling charging case. The Octa Case allows filmmakers to easily charge up to eight DMG DASH fixtures at once, while custom foam inserts enable quick inventory of all its components.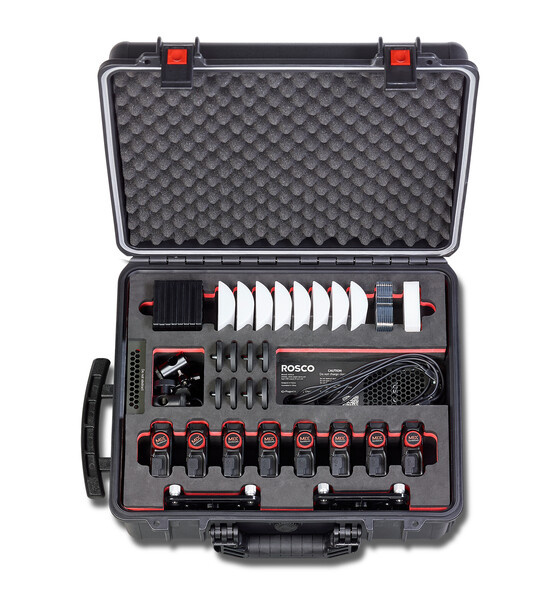 DMG DASH is the smallest member of Rosco's DMG Lighting™ range of light fixtures and it features the company's patented, six-chip MIX® technology. Its compact design provides filmmakers with high quality light output and precise colour control from a durable, handheld light fixture.
The DMG DASH fixtures inside the Octa Kit feature wireless DMX via LumenRadio to provide CRMX and W-DMX control with RDM capability. The DMG DASH fixtures can also be controlled via their onboard controls or wirelessly via Bluetooth® using Rosco's free myMIX mobile app (available for both iOS® and Android® devices).
The Octa Kit includes eight full sets of beam-shaping accessories, including Flat Diffusers, Dome Diffusers, and Eggcrates. There are eight light stand mounts and eight magnet mounts inside the kit to deploy the fixtures individually, and two DMG DASH LINK4 adaptors that can connect four DASH fixtures together. The versatility of the DMG DASH Octa Kit, combined with its quick and easy charging capabilities, makes it a powerful tool on any set.
What's in the kit:
1 x DMG DASH Octa Case
8 x DMG DASH CRMX Fixtures
8 x DMG DASH Eggcrates
8 x DMG DASH Dome Diffusers
8 x DMG DASH Flat Diffusers
8 x DMG DASH Gel Holders
8 x DMG DASH Light Stand Mounts
8 x DMG DASH Magnet Mounts
2 x DMG DASH LINK4 Mounting Adapters
The DMG DASH Octa Kit is available now through Rosco's worldwide network of authorised dealers, or wherever DMG Lighting products are sold.
Watch to find out what Rosco's new DMG DASH Octa Kit is capable of!
---


For more information: emea.rosco.com/en