Rosco announces the promotion of Steve Ramos to the position of Sales Director - EMEA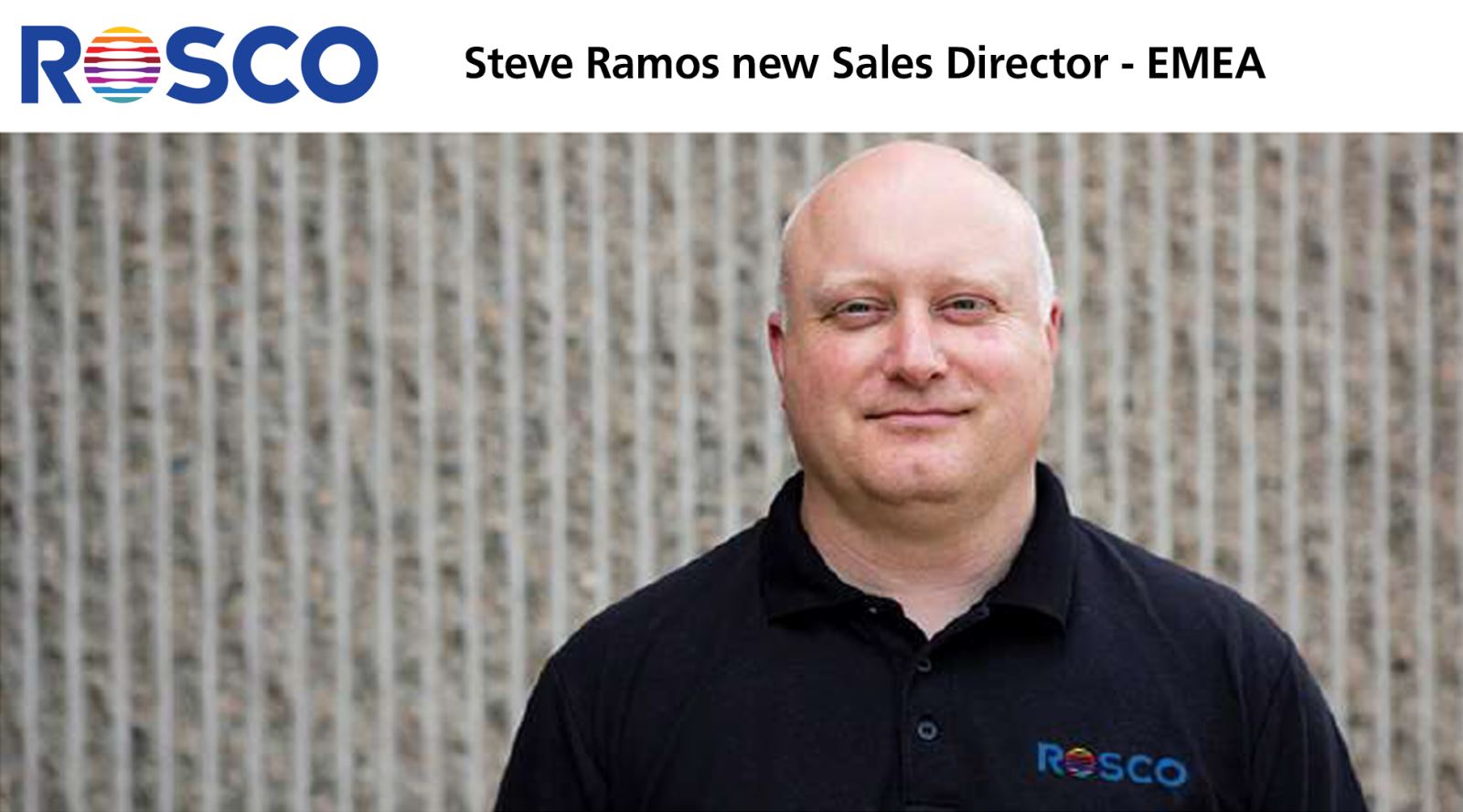 Steve Ramos joined GTC Sponsor, Rosco in 2005 as its UK Sales Representative. Since then, his roles and responsibilities have expanded steadily, including positions in the company's marketing department and its Rosco Architectural division.
Cristian Arroyo, Rosco Vice President of Global Film, Television, and Broadcast Market says:
Steve's commitment to Rosco and our customers is second to none. His leadership has not only taken Rosco to record revenue figures in EMEA, but he was especially effective as we navigated the uncharted waters of the pandemic. Steve's vast experience, his longlasting relationships with our EMEA customers, and his deep knowledge of Rosco products will enable him to set our sales strategies – not just for an encouraging present, but for a very bright future as well.
As Sales Director for EMEA, Steve will lead the Rosco sales activities for the region in the company's Live Entertainment and Film, Television & Broadcast markets.
Steve says:
Rosco is like a second family and a second home, I have been lucky to have learnt so much from so many great colleagues and friends during my 16 years here. The pandemic hit so many people, especially those of us in the entertainment industry. But now we see a much brighter light ahead of us (pun intended) and I look forward to nurturing the next era of talented people at Rosco and sharing all that I have been taught as we continue to strengthen and build for the long-term.