Sony announces 'BURANO' the newest addition to its CineAlta family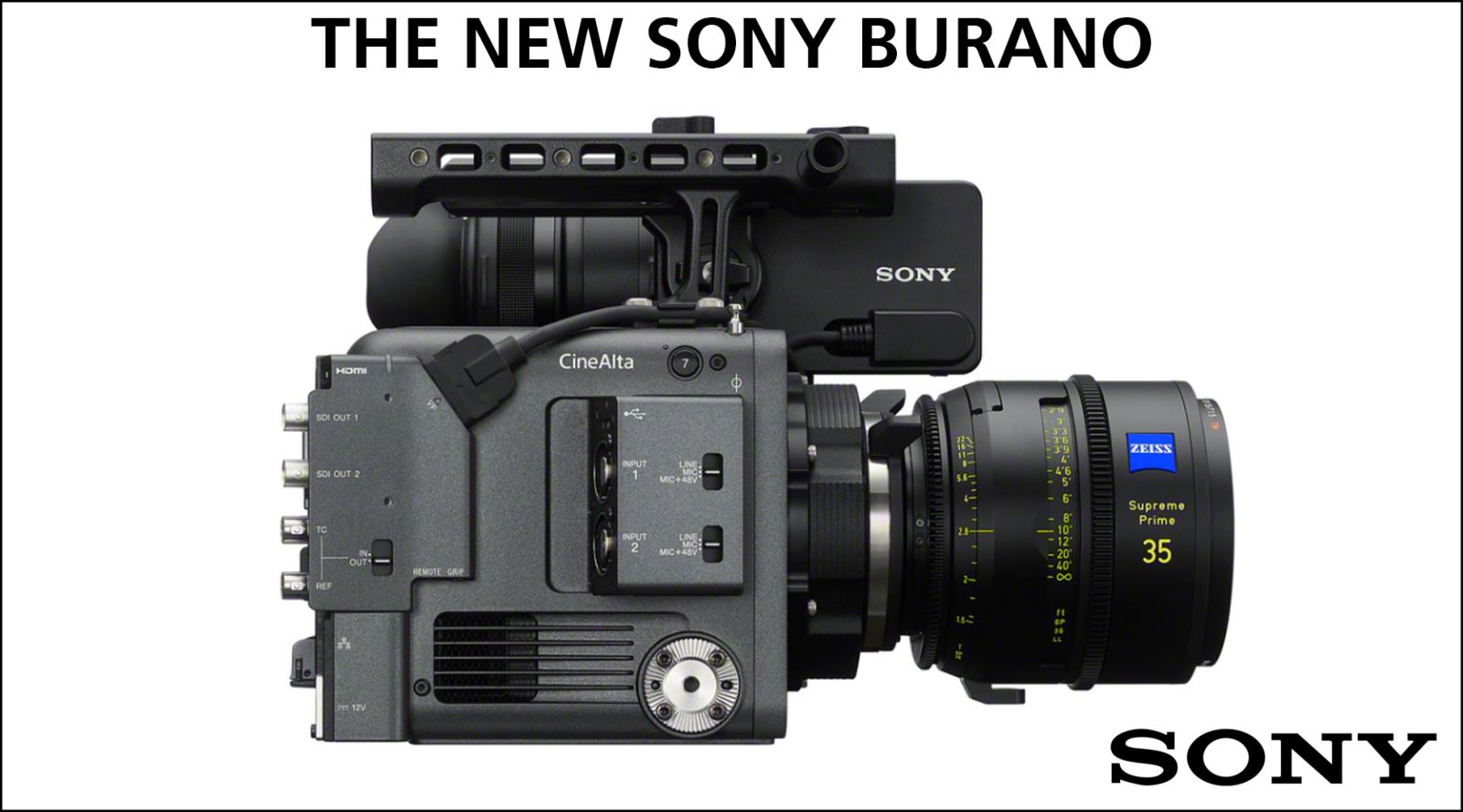 GTC Sponsor, Sony announces the new BURANO camera as part of the CineAlta lineup, the company's top line of digital cinema cameras.
The new BURANO features a sensor that matches the colour science of the VENICE 2 and is specially designed for single-camera operators and small crews. This camera combines exceptional image quality with high mobility and is the world's first digital cinema camera with a PL-Mount to feature in-body image stabilization. In addition, the compact housing includes for the first time both a thinner-than-before electronically variable ND filter structure alongside the optical image stabilization mechanism. When removing the PL lens mount, the camera can be used with E-mount lenses and supports fast hybrid AF and subject recognition AF, perfect for fast-moving photography.
For a first look at the BURANO, please visit the Sony stand at IBC 2023
Sebastian Leske, Head of Business Development, Cinema, Sony Europe explains:
BURANO is the perfect camera for both scripted and unscripted projects, be they for commercial, wildlife, or documentary productions, creating content that has a true cinematic feel, even when working with streamlined crews. This camera once again pushes back the boundaries of digital cinematography and is a wonderful addition onset alongside our existing digital cinema cameras.
Thierry Donard, director and producer of extreme sports films, says after trying the camera:
Two years ago, I wasn't a fan of Auto Focus, now I can't work without it. With other brands you don't want to turn the camera off because it takes too long to come back on, but with this camera you can turn it off, and on, and immediately it works. One of the most challenging parts of the shoot was handing the camera back to Sony at the end, I really wanted to keep the camera.
---
Main Features:
Powerful 8.6K Full-Frame Sensor
Built In Optical Image Stabilization
Variable ND Filter for added control and exposure optimization.
E-mount lenses for an increased choice
Updated Body Design for greater ergonomics
Recording Formats for added workflow flexibility
Versatile and Efficient Production Ecosystem
Continuous enhancement of Cinema Line in both hardware and software
Availability:
The BURANO, CFexpress Type B memory cards, CEB-G1920T (1920 GB)/ CEB-G960T (960 GB) and new GP-VR100 Grip remote control (sold separately) will be available in early 2024.
Cost:
BURANO List Price: €25000, subject to change. Optional Remote Grip: €1500