The RTVE Institute refurbish its studios with Sony XVS-G1 switchers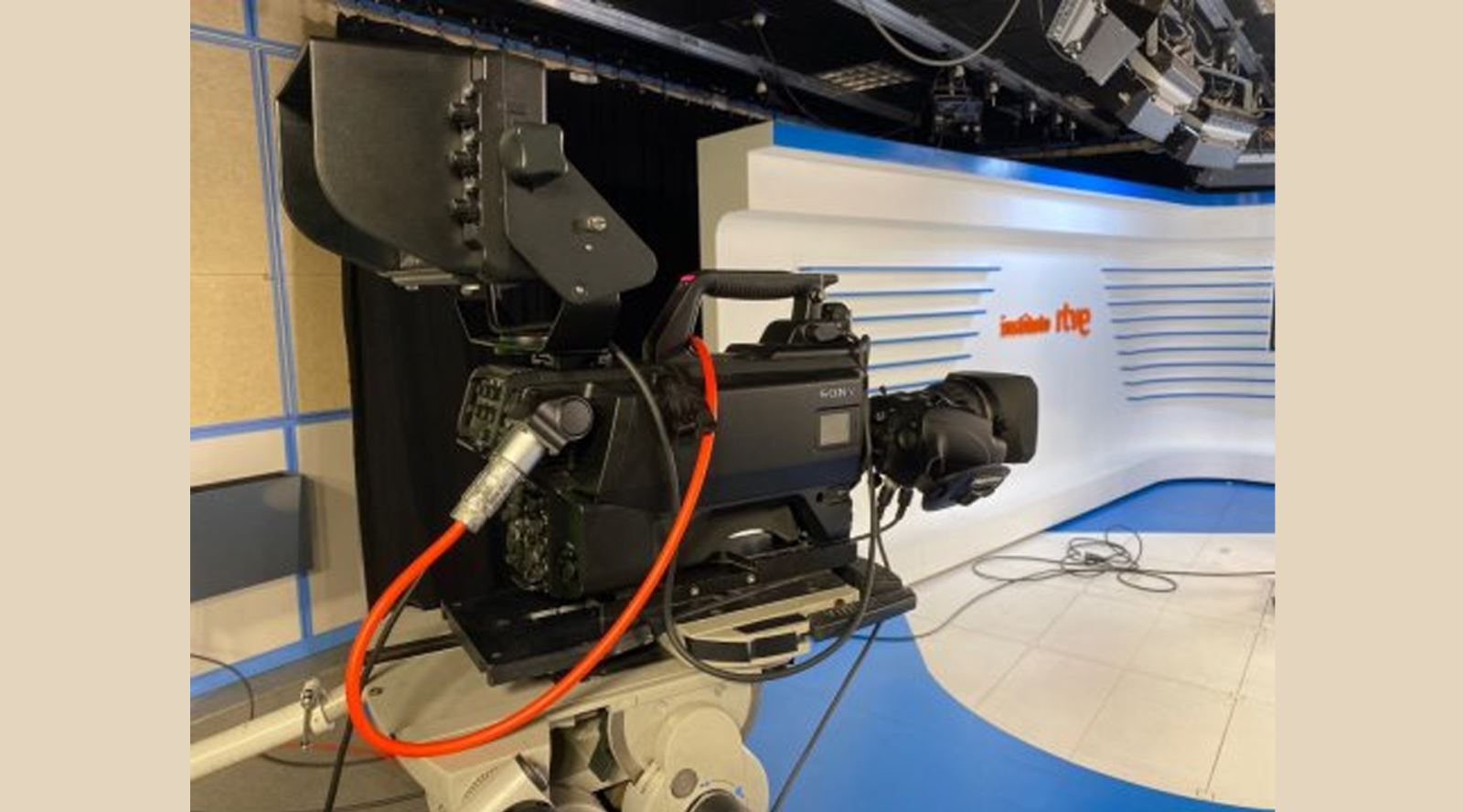 The audio-visual industry is facing multiple challenges. The sector is changing rapidly, and the introduction of new technologies is a key factor for its development but also poses a major challenge. GTC Sponsor, Sony has always been part of this process, providing cutting-edge technological solutions and partnering with the sector's leading players.
The lack of professionals with technical skills tailored to current market needs is a key factor in this change, and the RTVE Institute has had a clear vision regarding this path forward since its beginnings in 1975. The Institute, which reports to the Corporación Radio y Televisión Española - the largest public radio and television audio-visual group in Spain - understood that a constantly evolving sector required professionals with up-to-date knowledge in keeping with industry needs.
2007 saw a revamp of the RTVE Institute facilities' infrastructure and architecture, and the studios upgraded to digital technology. Over ten years later, in 2019, the decision was made to upgrade to HD technology. However, it was not until after the pandemic, in mid-2021, that this concluded with the award of the tender to Sony for two new XVS-G1 production switchers, 9 HDC-3170 HD studio camera units, RCP-3500 remote control panels, and PC-MSU software.
Víctor Luzón, from the RTVE Media and Operations Directorate engineering team, who oversaw the project's implementation, says:
In April 2022, we finished upgrading the two main television studios we have at the RTVE Institute. The refurbishment of the two satellite dishes to HD technology was done in a progressive, organised fashion so students could continue with their regular classes.
Héctor Sierra, Regional Sales Head South in Sony Media Solutions, says:
We have been working closely with Televisión Española to upgrade their RTVE Institute studios, as they were looking to combine efficient workflows with future production technologies. We are thrilled they have chosen the XVS-G1 as their main switcher. Sony's switchers have a long history and an excellent reputation for reliability and robustness. The XVS-G1 continues this trend with a more compact, modular format, adding new future-proof features. We look forward to continuing to work closely with the RTVE Institute as a technology partner and helping to guide them through this process of change.
The project saw the implementation of the following Sony solutions:
XVS-G1 production switcher: Designed for live production needs, such as sports, news, events as well as entertainment programmes, the XVS-G1 system, is a perfect fit for the small to mid-size studio, and fly-away production units. Extremely flexible in production, it offers excellent capabilities in both HD and UHD. Its hybrid structure combines a central processing unit (CPU) with a graphics processing unit (GPU) with field-programmable gate arrays (FPGA). This combination offers maximum performance and reliability without affecting processing or experiencing delays, while maintaining high capacity in HD and UHD formats.
HDC-3170 HD studio camera: This camera captures premium HD images and offers the versatility of digital triaxial transmission. This allows the HDC-3170 to capture pristine images with low noise and excellent sensitivity. It can capture High Dynamic Range images to integrate into Sony's SR Live workflow for simultaneous HDR/SDR production.
HZC-CSM10 software: This software tool, also called PC-MSU, has the same features as its hardware twin sister, the Master Set Up (MSU) unit.
This software is also a perfect preventive diagnostic tool for a multi-camera environment that, using a simple PC, offers a highly intuitive interface allowing camera engineers to control all settings and monitor the status of the elements that make up the camera chains from a single point, and to transfer files, store these settings, or create reports.

For more information, please visit: pro.sony