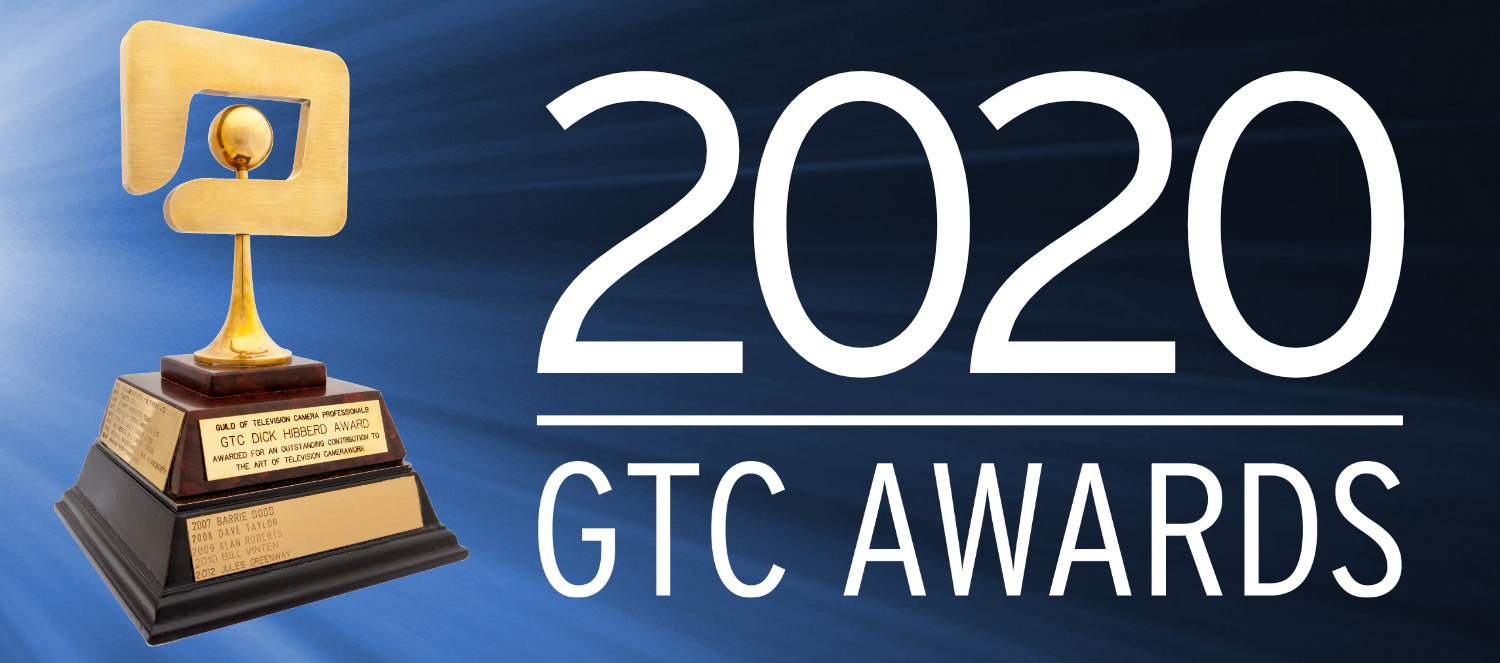 ---
---
And the nominations are ...
GTC Awards for Excellence
World Athletics Championships, Doha 2019, BBC1
Camera: Aerial Camera Systems
TX date/time: 27/09 to 06/10/19

Reason for nomination
I nominate Aerial Camera Systems for their exceptional work as part of the host broadcaster operation at the World Athletics Championship, Doha 2019.
Tracking cameras seem now to be a ubiquitous part of top-level athletics coverage, but ACS fulfil their remit so expertly and seamlessly, we may sometimes forget what high standards they are consistently achieving.
The two-dimensional Wirecam covering the back straight was skilfully executed, adding a new dimension, while the Pico mini-cameras produced superb slow-motion replays right up close to the athletes' action. All in all, the shots ACS produced were tremendous.
---
Giri/Haji, BBC2
Directors of Photography: David Odd and Piers McGrail
TX date/time: 17 October 2019

Reason for nomination
Beautiful artistic compositions, colours and lighting throughout every scene. Impressive yet understated.
---
Ashes, Headingley 2019, Sky Sports
Camera Operator: Dave England
TX date/time: 25/08/2019
Reason for nomination
Hi-motion shot of Ben Stokes' winning run: initial framing with scoreboard telling the story, still including Australian cricketer falling over, then zooming to mid-shot with Jack Leach entering frame for hug. Just excellent camera operation and proof that being tight is not necessary when trying to paint a picture.
---
The Proms: The Sound of Space, BBC4
The camera team, but special mention for David Brice (jib)
TX date/time: 9 August 2019, 22.30

Reason for nomination
The proms camera team is always excellent but this programme with the London Contemporary Orchestra showed just how good their timing and understanding of music really is. Specifically, David Brice (and assistant Peter Newman) on jib performed some shots that were so exquisitely timed they could almost have been rehearsed for days!
---
Cricket World Cup Final 2019, SKY
SKY cricket camera crew
Credited for: Camera
TX date/time: 14/07/2019

Reason for nomination
As someone who is a fairly 'lightweight' cricket fan (i.e. I am interested in the high-profile international matches and understand the basic rules but not all the finer points having never played the game myself), the detailed and accurate coverage of this complex game was quite superb in allowing you to really understand what is going on.

On top of the absolutely comprehensive coverage of all the action, whenever the commentators set out to explain a detailed point about say a catch, an LBW decision, or just the way the batsman positions his hands on the bat etc, there seemed to be a selection of pin-sharp very tight close-ups available to illustrate the point. Bearing in mind the size of the pitch and speed the ball travels at this surely demonstrates very high levels of skill from the camera crew.

Coupled with the excellent graphics and stats from the production, I found myself gripped by the coverage of both the semi-final and final, feeling for the first time that I really understood some of the technical points of the game that were so well captured and explained, with wonderfully detailed images to demonstrate exactly what was happening at any point.
Where to next?