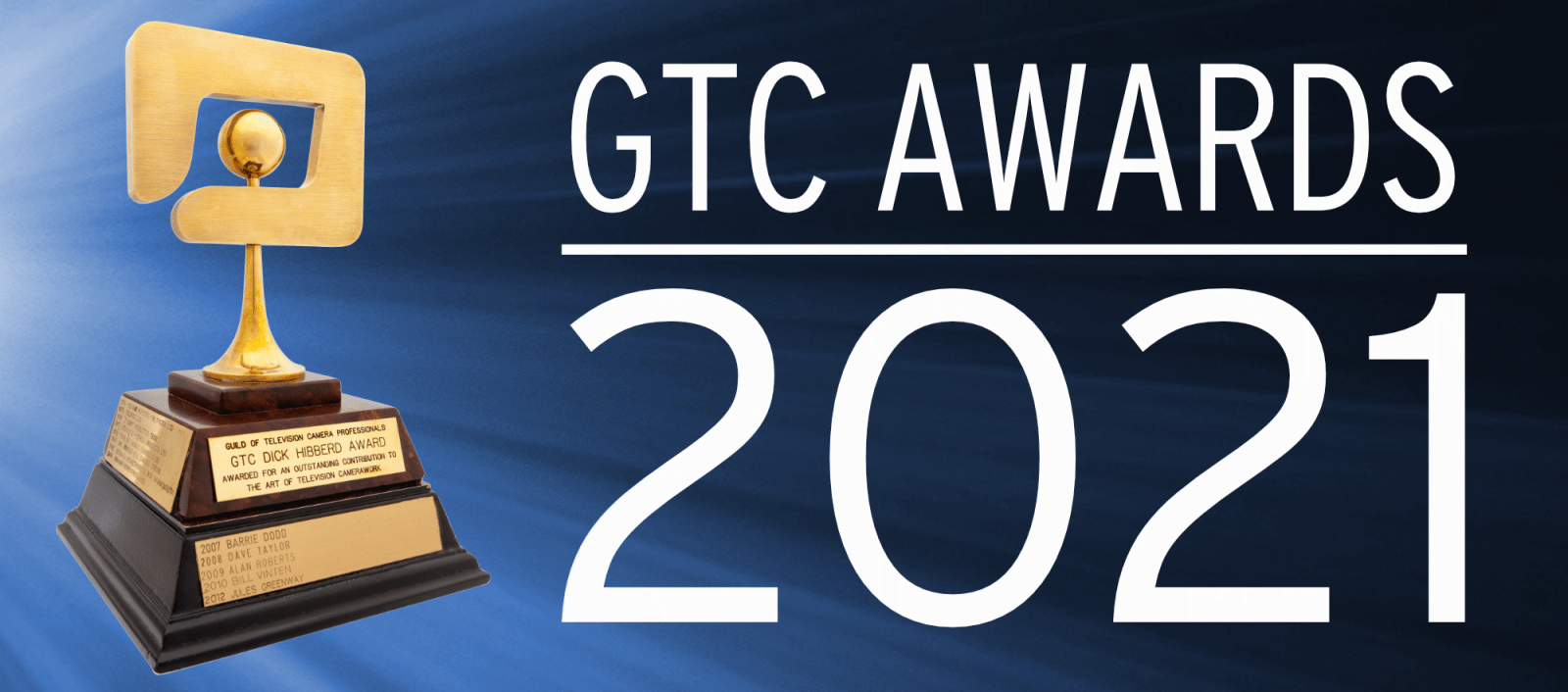 ---
---
And the 2021 nominations are ...
GTC Awards for Excellence
2020 World Snooker Championship from the Crucible, BBC1
Camera: Jim Cemlyn-Jones and the camera crew
TX date/time: August 2020

Reason for nomination
Jim Cemlyn-Jones and his camera crew for their constant outstanding camerawork and coverage of this year's World Snooker Championship from the Crucible. Year in and year out they bring superb shots into our living rooms and definitely contribute to the atmosphere and the excitement.
---
Talking Heads, BBC1
Camera Team
TX date/time: 23/6/20

Reason for nomination
The series consists of individual monologues that are uniquely lit for each story and beautifully majestic lighting created atmosphere for each accompanying story. I also noticed that the production must have taken place during the lockdown, and sometimes innovative and subtle camera movement added to the production value. I was curious as to how they managed this production at this time. Apparently, this was achieved by utilising the Eastenders sets and infrastructure, and camera operators who are experienced in pedestals so that they could do their own movement. I think this is a creative achievement by people's best effort using their knowledge and skills on many levels, despite the difficult situation. As a result, it managed to create a unique product that reflects the strange time we currently live in.
I had a chance to hear some behind-the-scenes stories from the camera department. This is what they said: "Approximately 7 hours of TV shot over 12 days under strict lockdown protocols. The restrictions required the 2m distancing rule to be adhered to at all times necesitating the use of pedestals and the associated skills from the operators so that there were only ever two people on set at any time. Each take could last anything from 5 to 10 minutes which made it hugely challenging for the operators to reproduce very precise moves over a long duration while finding new and interesting ways to frame the narrative."
---
The Great Mountain Sheep Gather, BBC4
The camera crew
Camera
TX date/time: 14/04/20: 01.30

Reason for nomination
Beautiful photography in a challenging landscape with exquisite drone footage that was both totally immersive and very unobtrusive. Old-school landscape photography with moving pictures.
---
The Goes Wrong Show, BBC1
Camera Supervisor: Tony Keene
TX date/time: 31/01/2020
Reason for nomination
Brilliant camera positioning and planning that really adds to the comedy of the show. The sets are designed on their side and upside down, and the cameras are placed to give the perspective of the sets being horizontal. This enables gravity to be the star of these scenes with some fantastic slapstick moments which make the show.
---
Where to next?