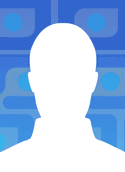 Jay Donn
Lighting camera/DOP
Cameraman/camerawoman/camera operator
---
An enthusiastic, trustworthy and motivated professional with ten years industry experience spanning digital imaging, design, video production and broadcast for corporate, brand marketing and film production in the UK and Internationally. Currently contracted as a Video Production Consultant at Citigroup, London, for Research Products & Publications.
---
Recent Work
Onizuka Film - Accepted into Cannes Film Festival 2018)
- Short film production, Frankfurt Germany.
B&Q
- Interview filming in the UK and abroad.
Novalash International
- Trade Show Event at Kensington Olympia Beauty Show
Grant Thornton LLP UK
- Corporate Event and video Web-Streaming.
Kingston University
- University showcase Events, Graduate Fashion Show and Award Ceremonies.
Kingfisher
- Corporate Seminar and Interviews.
GSK
- Studio green screen filming for medical training video and presentations.