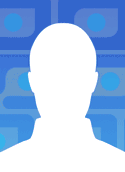 Rob Fletcher
Lighting camera/DOP
Cameraman/camerawoman/camera operator
---
Work Area
London, South East
---
Recent Work
Rob Brydon's Annually Retentive, Comedy Series, BBC

Don't Make Me Angry, Doc. Series, C4

"City Brighton" & "A la Carte: Brighton Vegetarisch", Feature Programmes, Deutsche Welle TV.

In Grand Style, Factual Series, UKTV.

Telford/Battersea/Eastbourne Tennis, Features/News, Various Broadcasters.

Superbike Magazine DVDs, Maverik Motion Pictures.

How to be a Sexpert, Stunning Productions for Cosmo Mag.
Additional Info
Work area: Anywhere