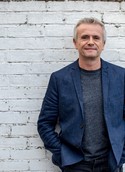 Kristian Barrass
Cameraman/camerawoman/camera operator
Aerial/Drone Operator
---
I'm an experienced and creative lighting ENG/PSC cameraman and CAA licensed aerial drone operator based in Yorkshire. I cover the whole of the North and Midlands. I am also available to work anywhere in the UK. I have worked on a wide variety of network TV observational, lifestyle, light-entertainment and current affairs programmes as well as sport and news for all of the main broadcasters and independent production companies. I specialise in location shoots, with or with-out a sound recordist, especially working to tight deadlines and often in difficult situations but always in a creative, sensitive and professional manner. I began my career as a multi-skilled ENG camera operator at ITV Yorkshire working on news, sport and current affairs before going on to cover a 20 day per month contract for Sky Sports for 12 years as a lighting cameraman working on various sporting programmes both in the UK and Europe. Since turning freelance I have since gone on to build up a varied and prestigious broadcast and corporate client list. Covering sport has remained a major source of my work covering assignments for Sky Sports, Premier League Productions, IMG, ITN Productions, NEP, PDI, Flat Back Four and Fulwell 73 in recent years.. Don't worry if you don't have the time or budget to send a director or producer as I am happy and confident to self direct, including conducting interviews and driving a story. I'm also able to work as a directing self-shooter as illustrated by work on BBC 1's "Car Wars" and self shooting corporate assignments for leading agencies such as Media Zoo, Polar Media, The Marketing Cafe, Middle Table and Proudmotion, amongst others. Location editing and uploading of footage via a laptop running Premier Pro CC is available as well as chroma key filming with large portable green screen backgrounds, dynamic moving b-roll footage via a Sony a7iii with Ronin M gimbal and a Go Pro HD mini cam with a variety of mountings. I've experience of working with various satellite trucks to shoot items such as live reports and press conferences. In addition, I've regularly operated Live U, Mobile view and WMT IP streaming equipment to feed rushes and undertake live broadcasts as well as experience of using BT and ADI fibre boxes. I offer a range of shooting formats (which I own/maintain) including a SONY PXW-FS7 MARK II 4K SUPER 35MM camera with a range of zoom and prime lenses and a Sony HDW 750 HDCAM HD shoulder mounted ENG camera with a Canon HJ22 lens recording Pro res files onto SD cards. All shooting options come with comprehensive sound and lighting kits as well as use of a large crew vehicle able to carry up to 5 passengers plus kit. I am a CAA licensed aerial drone operator and offer the use of a DJI Phantom4 Pro+ drone with 4K/HD capable camera. I am an approved BBC, ITV, IMG, NEP and Sky Sports supplier I am covered by £5 million of public liability insurance. With 20 years TV experience I've built up wide network of freelance contacts and Barrass TV Crews Ltd can solve your complete crewing needs as we can also provide sound recordists and additional camera operators, production crew and assistants if required. I am always open to negotiation in terms of rates, especially for longer assignments.
Work Area
Scotland, Wales, London, North East, North West, Midlands, South West, South East, National, International (Europe)
---
Recent Work
Factual

BBC News 2019 UK General Election
ABC Australia - 7.30 programme 2019
ZDF - Germany Frontal 21 Programme 2019
BBC Breakfast - European Elections Feature Tim Moffat 2019
The One Show - Secret Cycleways BBC Belfast 2018
Coast v Country - Freeform Productions Channel 4 2018
Robin Hood vs Lausanne football investor - SRG SSR Swiss TV 2018
BBC Inside Out - Flammable Skin Creams - BBC Leeds 2018
Fans First - The Marketing Cafe 2018
The One Show - Jennie Murray - Life Lecture - BBC Belfast 2018BC - Saudi National Day Celebrations 2017 for Al Arabiya News Channel Dubai
Freeform Productions - Coast v Country
Upload Films - Concussion
Middle Table - Conservative Party Political Broadcast
Last Tackle - Inside The Toronto Wolfpack - Moody St. TV
The One Show – BBC Belfast BBC1
The One Show – Real Life Television
Motorway Cops 3 – Folio BBC1
Mary Queen Of Shops – Optomen TV BBC2
Street Crime Live – North One TV Channel 5
Daily Politics Show – BBC2
Freaky Eaters series 2 – Betty TV BBC3
IIFA Awards 2007(BollyWood Oscars) – Arqiva / Wizcraft
Sunday AM – BBC1
Village SOS – BBC Wales BBC1
Found (series 2) – Leopard Films – BBC1
Tales From The Countryside – Kingfisher Television Productions – ITV 1
Car Wars Series 2 – Folio (Mentorn) – BBC1
Watchdog – BBC Factual – BBC1
Hard Labour – IWC Media- Discovery
How To Look Good Naked – Maverick – Channel 4
Don't Get Done Get Dom – Flame TV – BBC1
Old Dogs New Tricks – BBC Factual – BBC1
Property Prophets – IWC Media – UKTV
Gordon Ramsay's "The F Word" – Optomen TV – Channel 4
Tenants From Hell – LWT – ITV1
Disaster Masters (Series 2) – Folio (Mentorn) – BBC1
Weddings Live – Mandril – Discovery Home & Health
Car Wars – Folio (Mentorn) – BBC1 (Camera/Director)
Culture Show – BBC – BBC2
The Reclaimers – Wall to Wall – BBC2
Spendaholics – Betty TV – BBC3 & BBC2
Who Rules the Roost? Series 1 & 2 – Ricochet (BBC2 & BBC3)
Homes Under The Hammer Series 3 – Lion Television – BBC1
House Auction – Tiger Aspect – Channel 4
Under London Ground – Polar Media – Five
Airline Series 9 & 10 – LWT – ITV1
Hell's Kitchen Reunion – LWT – ITV1
Teenagers From Hell – LWT – ITV1
Monster Garage – LWT
Salvage Squad – Wall To Wall – Channel 4
Fat Families – Slim Chance – Pilot – Mentorn
End of Story – BBC Scotland – BBC3
Miners Strike – BBC Wales
Inside Out – BBC
Monster Nation – US Discovery Channel
Channel 4 Political Awards – McDougal Craig North
Squeal of Fortune – The Gaming Channel
Drastic Plastic – Yorkshire TV Factuals
Calendar News, Tonight, Field Of Dreams, Trading Places – ITV Yorkshire
Liberty Media Productions

Sport
Premier League Productions – Premier League News
ITN Productions - Football League Coverage
Flat Back Four Productions
PDI Media - BBC Super league Show
Sky Sports – Super Sunday, Soccer AM, Soccer Saturday, Football League Weekend, Champions League, La Ligua, Super League Rugby, Boots N All, Take It Like A Fan, The Rugby Club, Cricket AM, Euro 2000, Tight Lines, Ringside, Basket Ball, Ice Hockey, The Trilby Tour
BBC – Football Focus
BBC – Athletics Focus
ESPN – Champions League
North One TV – England's Dream Team – Channel 4
ITV Yorkshire – Soccer Sunday
Done and Dusted – Mourinho's +10 –
Channel 4
Paul Docerty International – Rugby League Raw – ITV1
ISN / ITV Sport – On The Ball, Nationwide Extra
Chrysalis North – Darren Gough's Cricket Academy
TWI – Premiership Review
​

News
BBC – Newsnight
BBC – News 24
BBC – Breakfast
BBC – Look North Hull
BBC – Look North Leeds
Sky News
ITV News
Ruptly News Agency Berlin

Childrens
BBC – Boogie Beebies – CBeebies
BBC – Big Cook Little Cook – Cbeebies

Corporate & Commercial Work
Yorkshire County Cricket Club
Alembic TV
Digital Snowball
Proud Motion
Middle Table
Bank Of America Merril Lynch
Pfizer
Nike
Honda
TUC
Avenance PLC
Tillings
mmpro (Berlin)
Edit Pro Solutions
HBL
JWT
National IT Learning Centre
Asda
Costcutter
HSBC
Norwich Union
Arc (RBS Insurance)
Central Office Of Information
1871 Productions Ltd
Webs Edge
Blakeway Productions
INTO Sport
Adsel Productions
Happold TV
Fantasia Advertising
SML Marketing & Events
Grovesnor TV
lEXUS (X2 Productions)
Cunningham Lindsey
INS (Belgium)
Davis Panzer Inc (US)
Euro RSCG
TVF Communications
Zip Television
Image – Metrics
Concise Ltd
Gizmo Animations
Eye To Eye TV
Poquito
Lucas Communications
Mezzo
Pace Productions
Vox Humana
Burnt Peaks inc (USA)
Essex Television (USA)
Original Productions (USA)
Explore Production (USA)
Nyquest Productions
Streamstay
Talar Made
Poppy Red Media
Additional Info
EQUIPMENT

Cameras
Sony PXW-FS7 Mark II 4K Super 35mm CMOS Sensor camera with
Fujinon MK 18-55mm T2.9 Cinema Zoom Lens - Sony E Mount
Sony 18-110mm f4 Servo Zoom G OSS E-mount Lens
Samyang VDSLR 85mm T1.5
Samyang VDSLR 50mm T1.5
Samyang VDSLR 35mm T1.5
Samyang VDSLR 14mm T3.1
Sony HDW750 HDCAM ENG style shoulder-mounted camera with Canon HJ22 lens shooting Pro res files onto SD cards.
Sony a7iii
GO Pro HD mini camera with variety of fixings

Lighting
​KinoFlo Diva 400w light
Dedo Light 3 x 150w lighting kit with gobo projector
2 x Bi colour LED 600 lights
1 x LED 900 light
3 x Red Head 800w lighting kit
Satchler "Reporter" 3 x 300w lighting kit
Arri "Blonde" 2000w light
Portable LED camera light
Reflector

Sound
​Sony DWR-SO1D Digital radio mic system
2x transmitters
2 x Sennheiser 416 gun mics
2 Sony ECM Lapel mics
RE50 Hand mic
Coles lip mic

Interrotron
Vox Box Pro

Peripherals
​Satchler 20 tripod
Manfrotto tripod
DJI Ronin M Gimbal
Blackmagic Video assist monitor/recorder
7 inch HD field monitor
Blue/Green Screen Chroma backgrounds. Pop up or curtain
Black/white/Coloured curtain backgrounds

DJI Phantom 4 Pro drone.

Editing
​17 inch Apple Mac Laptop running Premier Pro cc2019
27inch 5K iMac running Premier Pro cc 2019

Ford Transit Custom Crew Van

We can also source and hire in any other items of equipment that you may require at short notice from a small number of hire companies who we deal with on a regular basis and who offer us discounts.