Aimimage forms ICE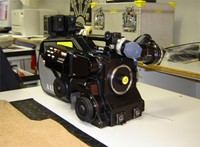 Aimimage Camera Company in Camden has recently acquired the assets of ICE Film. A newly formed hire company to be known simply as ICE will continue to operate from their Kings Cross location.
'ICE', with Peter Bryant, will keep the same professional team, continuing their tradition of tailored personal service and engineering excellence for drama and film productions.
ICE continues to offer film solutions with its 3-perf and 4-perf 35mm cameras, the latest 16mm cameras, and is introducing HD video and data cameras.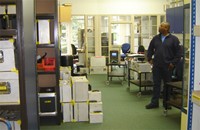 Aimimage has been supplying the British film and broadcast sector for over 25 years and has recently taken delivery of RED digital cameras to complement its existing inventory of film lenses, grip kit and camera accessories.
ICE joins the Camden Studio and Aimimage Camera Company in becoming one of central London's premiere film and television facilities providers.
Fore more information contact:
Atif Ghani
Aimimage/ICE
www.aimimage.com
020 7916 3734