Bill Vinten GTC University Award win leads to job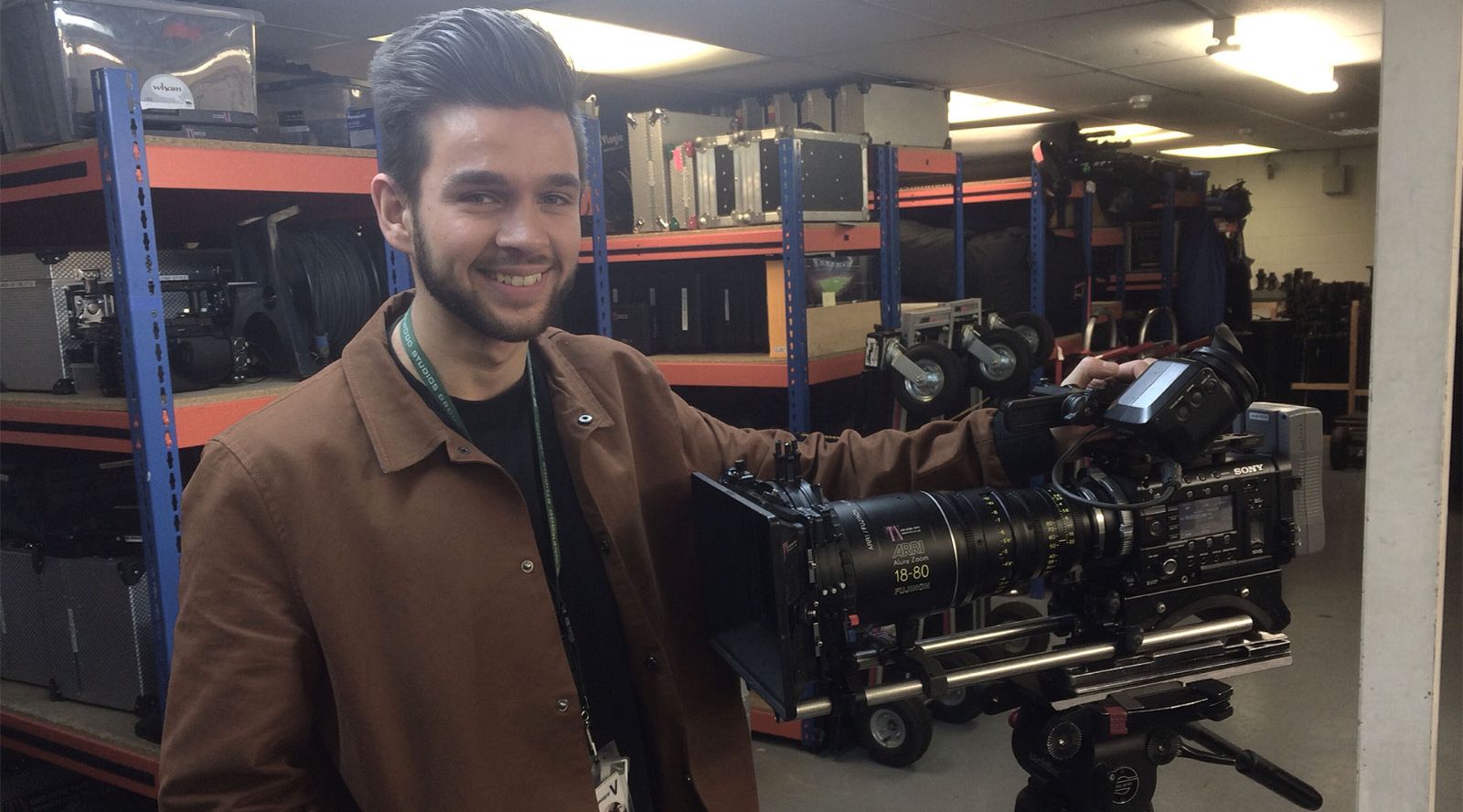 Lawrence Fish was a runner-up in last year's Bill Vinten GTC University Awards for his camera work on Automated Teller Man. For Lawrence, the prize of work experience with the BBC Doctors production team has led to a full-time job with Transmission TX, who provide crews and equipment to the daytime drama.
Lawrence described his time with the show as a "busy, full-on week camera assisting in a multi-role position". He said, "After my work experience, I had a call from Transmission TX and was offered a position at their Shepperton Studios headquarters which I was delighted to accept."
Great experience
After living out of a sports bag for three weeks with friends of friends, in B&Bs and the Ibis Hotel at Heathrow, Lawrence finally moved into a rented apartment before Christmas. "It all happened so quickly, but I'm working with a great team who have a wealth of experience. and I'm looking forward to some 'hands on' camera work soon."
"My duties include working with some high-level equipment, including specialist 'one-off' kit for which TX is renowned," said Lawrence. "Along with servicing and transporting various items in connection with production work, I've found this is the ideal environment to develop my skills."
Thanks to the GTC
Lawrence left the University of Portsmouth last year with a First Class Honours degree in Television and Film Production. He says, "I would like to thank the GTC for its support, encouragement and for 'kick starting' my career in this field. I very much look forward to participating with the Guild and sharing my experiences with others. I am grateful for the opportunities afforded to me so far; this beats a normal 'day job' by a fair mile."