Chairman's December Message
This time of year is traditionally a time to take stock of the previous twelve months and (if we are brave or even foolhardy enough) to make decisions about the following year.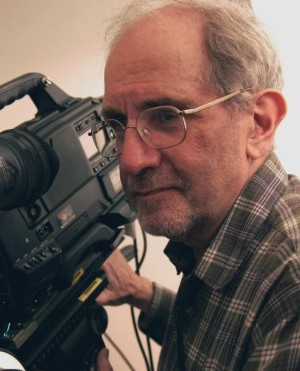 I say decisions, rather than resolutions, because resolutions are made to be broken, whilst you follow up decisions by actions. And because we tend to break our resolutions, this inevitably leads to regrets.
Frankly, I prefer Edith Piaf's 'Non, je ne regrette rien' to Frank Sinatra's 'Regrets, I have a few' and when it comes to the GTC, we have very little to regret.
We've achieved a great deal over the past year. In no small way, we have to thank our Council members for that. They have all been working tirelessly behind the scenes, making things happen. I will not embarrass them by naming them here – they know who they are, but on your
behalf, a hearty three cheers!
Next year will, I am sure, present even more challenges for the industry and yet more challenges for the Guild of Television Cameramen. From meetings we have been having with other professional and trade bodies, it is obvious that we all face the same challenges. Even more important for us, it is becoming more and more obvious to me that we, the GTC, have to take on the mantle of leadership.
Other people find it quite remarkable just what we are able to achieve as a body of just over 1000 members, with a Council which runs that body without any full-time secretariat. And I say that, not seeking any kind of reflected glory, but (as Chairman) in total admiration for the members and their Council. So a rousing three cheers for the members as well.
The Guild's Council has recently been joined by its very first President; founder member Dick Hibberd. Dick is now even more active in the running of the Guild, gently steering us from behind. It's great to have him on board again. So three cheers for our President!
There are times when I have to admit that I feel far from confident about the future of our industry. What with diminishing budgets, uncertainly and perceived falling standards, who can blame me?
Yet, when I look at the GTC and its members, I feel far, far more confident.
We are all going to have to work hard next year to save the industry from itself. We can't avoid that. So, let's not make any resolutions to lead the industry; let's decide to lead the industry.
Many, many thanks and very best wishes of the Season and for a happy, healthy, prosperous, successful and peaceful 2010!