A great day out for the GTC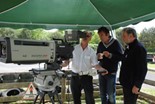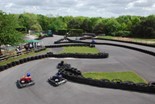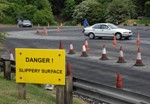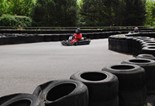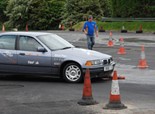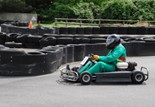 The sun shone on us, there was a great turnout, the AGM went well, the catering was delicious, the sponsors of the day, Canon, brought along some great new kit to try out - some of the driving left a bit to be desired, but hey, you can't have everything!
The day offered:
great networking - young cameramen new to the industry were able to chat to and take advice from vastly experienced cameramen and make connections that might kickstart their careers
at the other end of the spectrum, older and retired cameramen were able to socialise with colleagues both old and and young and keep up with happenings in the industry
GTC sponsors Canon were able to showcase their latest auto-focus OB lenses and the new XF305 camera in a realistic environment and gain valuable feedback from working cameramen
in amongst it all, GTC business was done - a new Constitution for the GTC was ratified, the annual accounts were presented, and GTC members were given the chance to express their opinions on the running of their Guild
above all, it was great fun - members and sponsors took to the go-kart track to race against each other and as for the antics on the skid pan, well some of that was frankly scary!
So, fun, competition, hands-on product trials, sociability ... and a free lunch.
Truly A Big Day Out!