GTC Member Peter Braughan wins Miller LP54 tripod at KitPlus Tour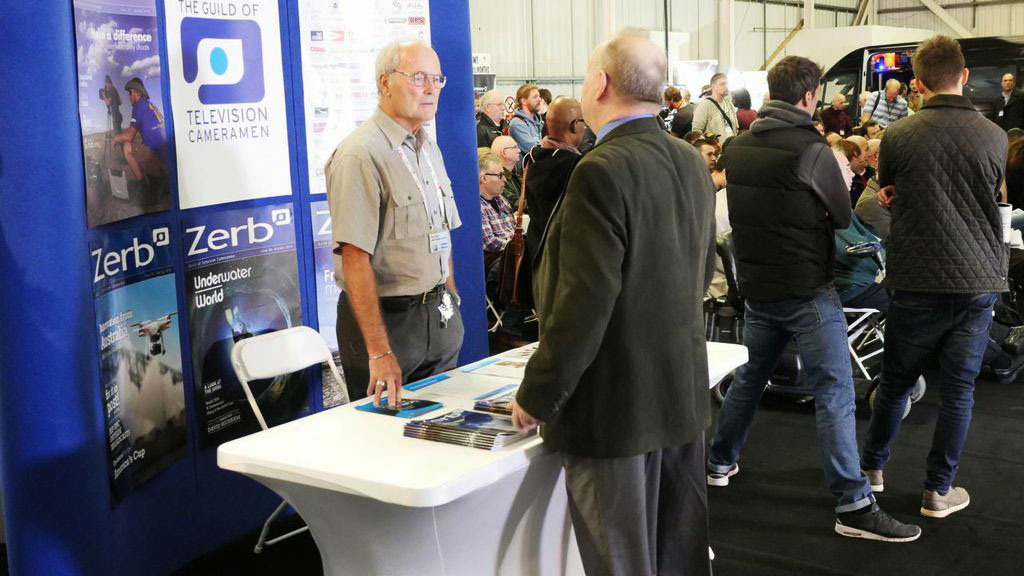 The GTC recently took part in the KitPlus Tour with Exhibitions Officer Ray Meier manning the GTC stand in both London and Manchester.
Both events saw good turnouts and large audiences enjoyed many of the seminars. If you couldn't make it to either of the tour events, you can catch up of some of the seminars here:
GTC member Peter Baughan was delighted to find out that he had won the Miller Classic LP54 tripod raffled in aid of the Dreamflight charity. The total raised for this beautiful, collector's item – with a lttile bit of help from TV-Bay – was £1040, a great result that will help fund the 2015 trip to Florida for the Dreamflight children.
Three dates have been announced for the KitPlus June 2015 Tour:
Manchester: 9 June 2015
London: 11 and 12 June 2015
More about the June tour can be seen at www.tvbayshow.com/tour