CODEX and Dynamic Rentals form strategic partnership to provide flexible, sustainable storage options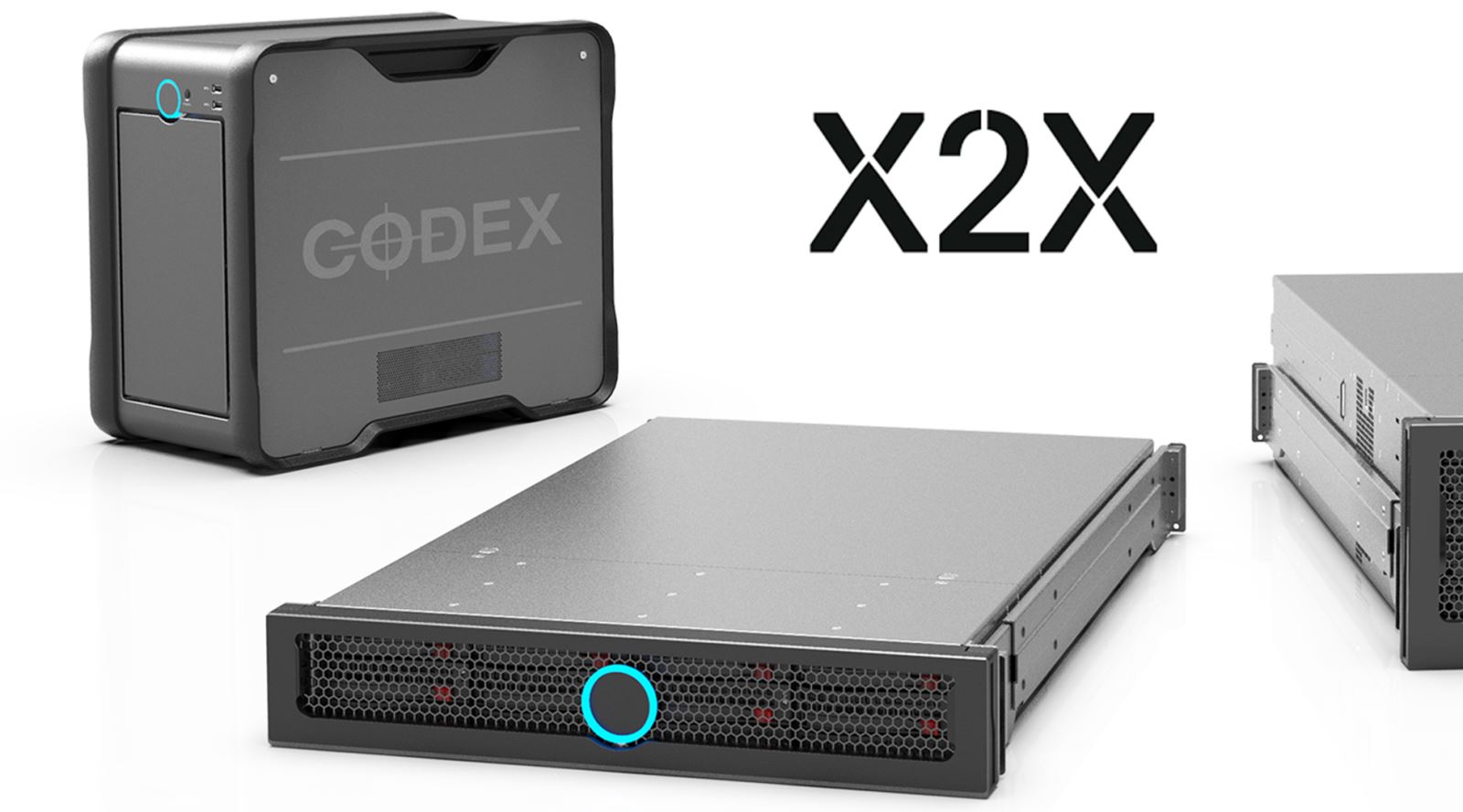 CODEX, part of the X2X Media Group, is delighted to announce it has signed a new strategic partnership deal with Dynamic Rentals to provide its Emmy Award-winning workflow solutions and MediaVault storage to production companies and rental houses worldwide on an on-demand basis.
With spiralling storage demands affecting many productions as large-format cameras become more ubiquitous and 3-2-1 backup regimes becoming standardized as a minimum spec, the need for scalable storage to be available on an on-demand basis to productions is growing.
Storage via long-term rental or leasing
Up until now, however, there hasn't been a reliable channel to get production and post-production storage for rental from the existing rental partner network. The result of this partnership means that Dynamic Rentals is now able to offer CODEX MediaVaults, providing networked attached storage (NAS) via long-term rentals or leasing options to its partner network and production customers.
Multiple CODEX Media Docks and Media Stations have also been added to Dynamic's inventory for rental, along with multiple 8TB Transfer Drives for high-speed backup and cloning of the original camera data. This workflow equipment enables productions not only to take advantage of a complete solution from capture to delivery on an opex basis but also to leverage the 2:1 reduction in storage footprint that CODEX's High Density Encoding (HDE) enables with ARRI ALEXA workflows. The HDE workflow was recently featured in Zerb – read the article.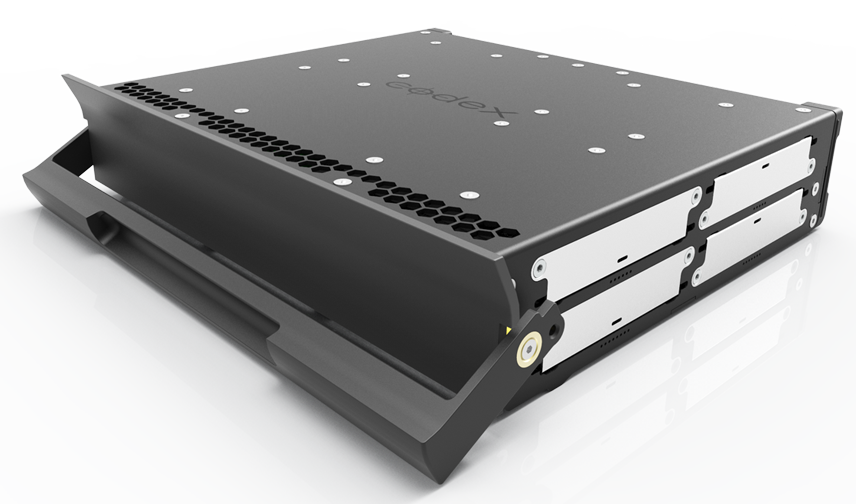 Sustainable and reliable solution
CODEX Transfer Drives eliminate the need to purchase multiple shuttle drives for each production that never get recycled. The CODEX workflow provides an end-to-end workflow solution that can be deployed on set and near set and into post.
Standardizing the main unit and second unit workflows is important to a production. CODEX Media and Media Stations also offer the fastest offload and transport of the camera original files. Migrating data from set to post has never been more secure and more reliable.
"Production and post often have to purchase new storage for every project, and while none of our key rental partners currently offer this type of storage, there is growing demand for a rental solution for this issue," comments Austin Rios, Chief Executive Officer of Dynamic Rentals. "As the data flows from camera to post, the storage demands also grow. CODEX is a trusted solution with a reputation for excellence in the industry, and together we will be able to provide workflow solutions on-demand, dynamically, anywhere in the world."
CODEX and Dynamic have worked together to design production and near-set post equipment rental bundles for each department, from Production and Art, to VFX and Post, all of which require storage. These rental bundles will be available to their global customer base immediately.
"With productions working increasingly remotely, secure, reliable storage that can be deployed and accessed anywhere globally is more important than ever," says CODEX VP Business Development, Brian Gaffney. "We are delighted to be partnering with Dynamic Rentals to be able to offer and deploy our RAW camera workflow solutions and MediaVault storage on an on-demand basis worldwide, allowing more productions access to our award-winning storage ecosystem without the risks associated with capital outlay."
See more about:
CODEX (part of X2X Group): codex.online
Dynamic Rentals: dynamicrentals.com