GBCT Camera Trainee Programme - 2021 Intake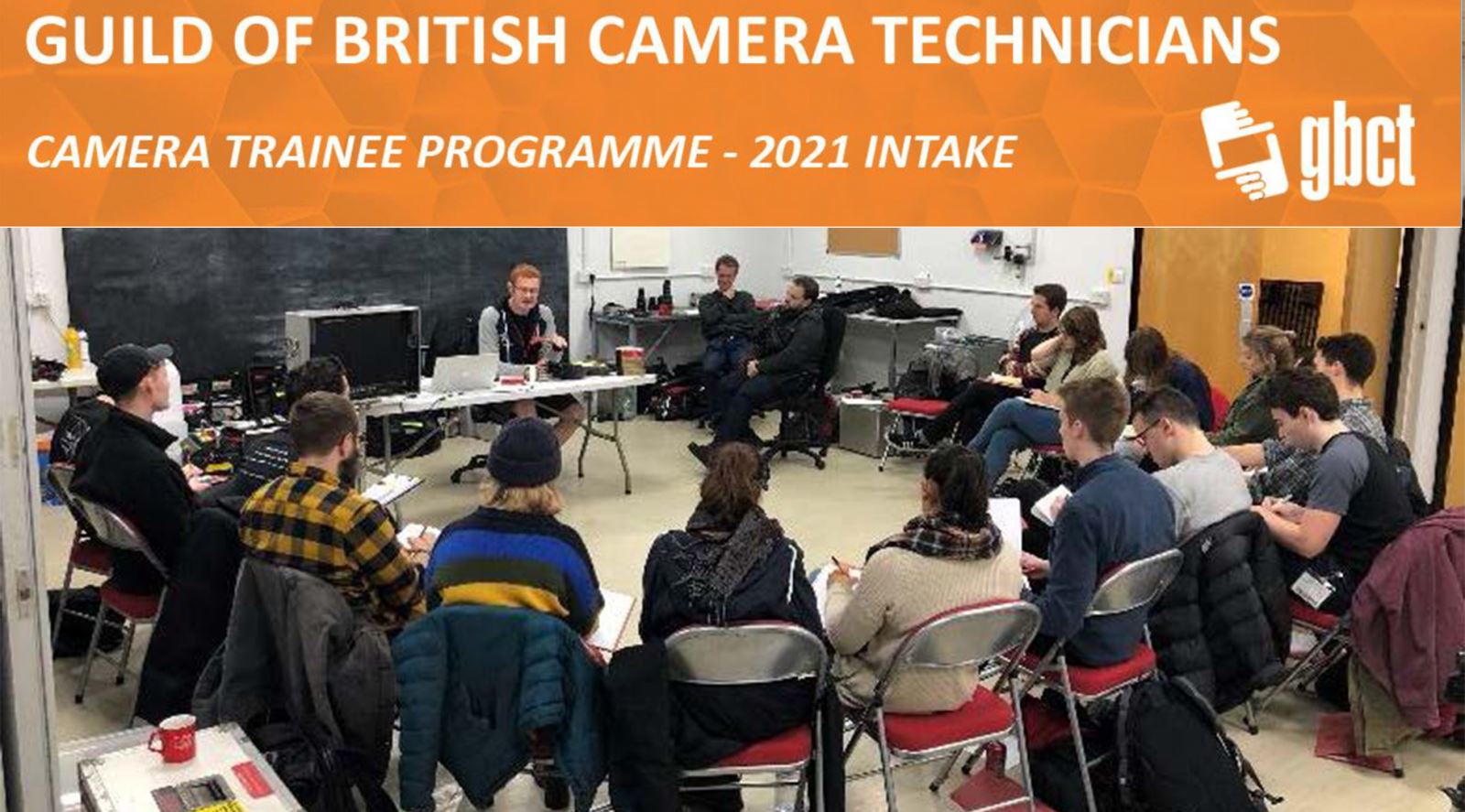 Our colleagues in the GBCT have just announced their Camera Trainee Programme for 2021. Read on to find out how to apply.
There are no hard and fast rules to becoming a camera trainee – there are no boxes to tick that guarantee you a place except a proven interest in cinematography, and being technically competent; how to add up figures properly, a good work ethic, patience, nice manners, an ability to take/receive orders and to think out of the box occasionally – and be on time for work! Having a good memory is essential; the ability to make good tea and coffee is of paramount importance!
The GBCT Camera Trainee programme is aimed at future technicians wanting to work predominantly on fiction productions. The Guild has been running its trainee scheme for many years and it is widely acknowledged as being the most comprehensive training programme currently available for those wanting to work in the camera department.
To ensure relevance and to meet industry needs, the GBCT Board has developed an inclusive and flexible programme that involves Guild members teaching and mentoring trainees – all the while ensuring that the skills gained meet the highest standards expected by the Guild and the wider industry.
The selection process to become a GBCT camera trainee is very much a co-operative team-building and learning event at the same time as being rigorous and competitive in order to select people for the two-year programme.
To register your interest please download and complete the application form. The closing date for entries is Monday 31 August.
Your future in the Camera Department starts here!