Congratulations to CP Cases' Brian Allen on completing his charity bike ride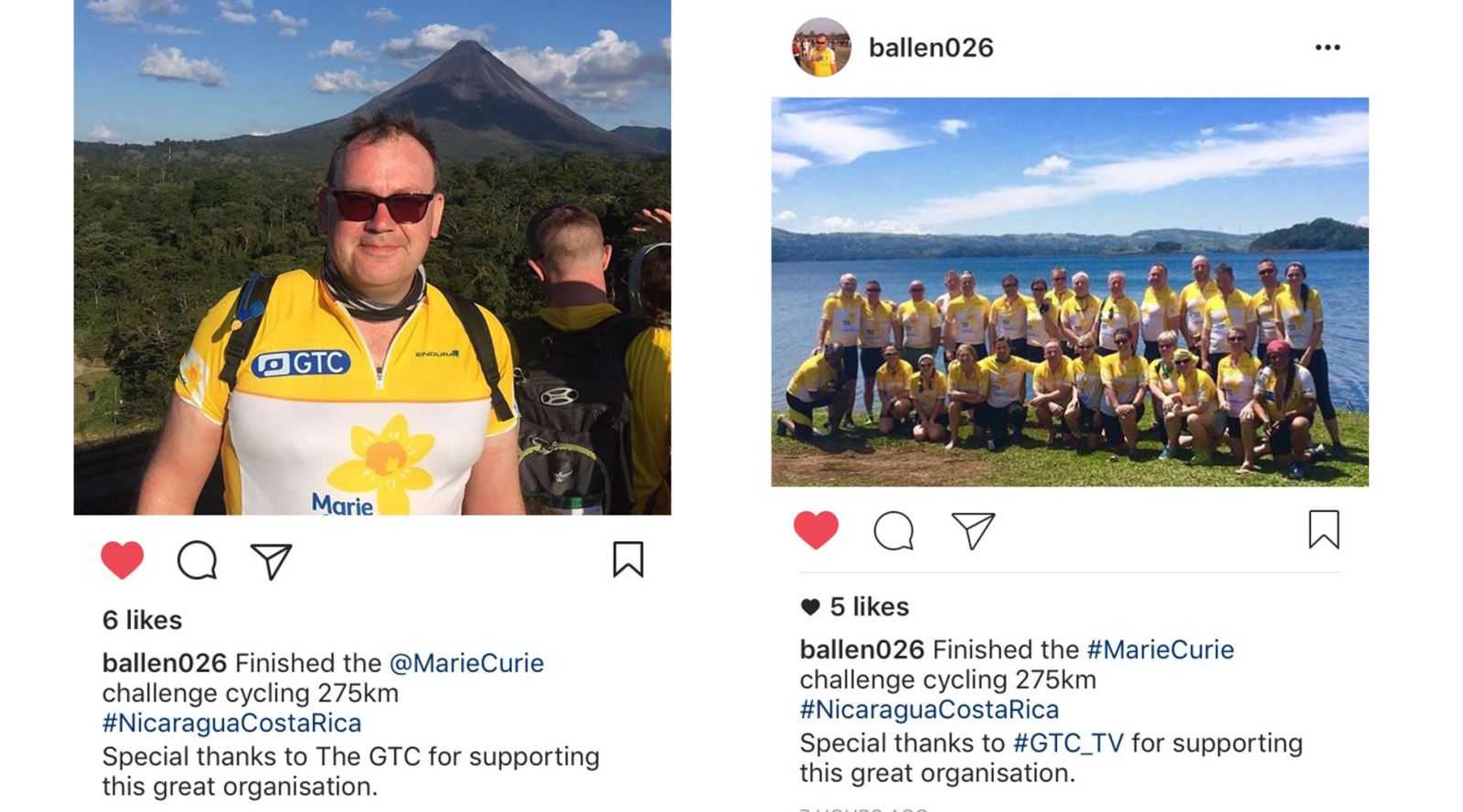 Brian Allen, Director of Design and Product Development at GTC sponsors CP Cases has completed a gruelling bike challenge in aid of Marie Curie. The 25 fundraisers covered 275km over very tough terrain in five days.
Starting on Sunday 12 February they rode from Granada in Nicaragua to San Jose in Costa Rica. This cycle route ascended more than 4000m – the equivalent of 4 Mount Snowdons… or 3 Ben Nevis… or, to put it most vividly... half an Everest…!
Personal experience
Brian chose to support the Marie Curie organisation because his family, like so many others, has experienced first-hand the help Marie Curie nurses give to those dealing with terminal illness – and the reason their work is so important. Marie Curie nurses make it possible for people to die peacefully at home, surrounded by their loved ones. The nurses generally provide one-to-one nursing care and support overnight in people's homes, usually for eight or nine hours.
Brian covered all the costs associated with taking part, so every penny donated went straight to supporting the Marie Curie nurses, their nine hospices and bereavement teams throughout the country.
The GTC was pleased to support Brian in this worth cause and donations can will be made here:
In his social media posts Brian made a special point of thanking the GTC for its support saying "Special thanks to #GTC_TV for supporting this great organisation".