GTC Vice Chair a judge in the Goldeneye Festival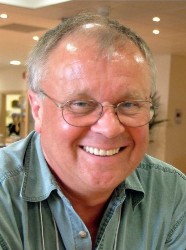 GTC Vice Chair John Henshall is flying the flag for the Guild in Tbilisi, the capital of Georgia, where he has been invited to serve as a judge at the Golden Eye International Festival of Cameramen.
Now in its second year, the Golden Eye festival was set up to celebrate the work and role of movie and TV cameramen. The festival is the first project of the International Foundation for Innovative Technologies. Its goal is to 'identify the best cameramen from various countries' and it is being held at the Merab Berdzenshvili International Cultural Center.
---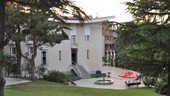 Just in case you think John is only there for a jolly he reports back that it's actually very hard work as the panel of judges have 100 entries to view and many of the entries are of a very high standard. Still, maybe the copious amounts of vodka on offer will help him through this arduous process!

See more about the Golden Eye Festival at:
www.goldeneye.ge